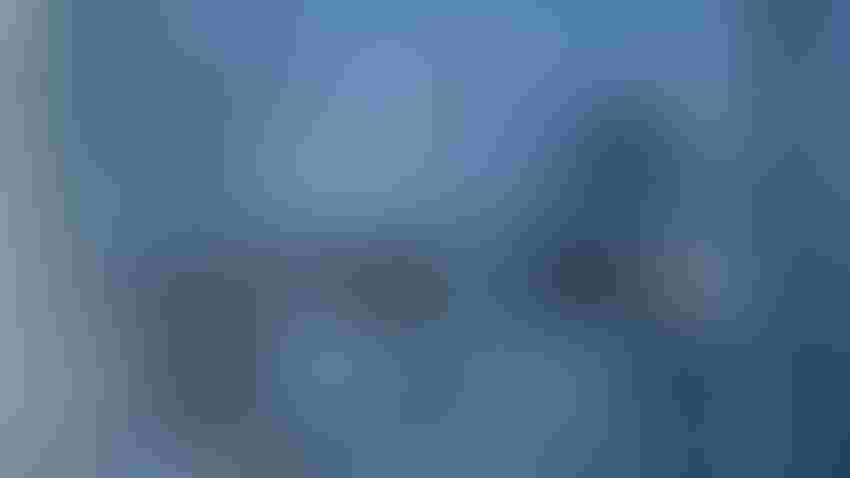 Grain quality is essential to getting the highest return for every bushel of grain you store. Keeping grain at peak quality can help farmers pursue higher premiums and worry less about dockages and other issues at the elevator.
But variations in temperature and humidity in the bin and outside can make grain quality a guessing game. For years, farmers have used cable systems to monitor their stored grain, keeping an eye on temperature, moisture and even inventory. Before that, it was climbing the ladder for a quick look, a smell test or a moisture sample in an old coffee can. Today, farmers can easily assess grain quality by checking one specific factor.
Using CO2 to monitor grain quality
One of the easiest ways to protect your grain is by monitoring the levels of CO2 in your bins. The normal level of CO2 in the ambient air is around 400 parts per million (ppm) and can be as high as 600 ppm in safely stored grain.
But when insects, mold and fungi are active, their activity creates elevated levels of CO2.Levels up to 1,500 ppm can suggest that higher than ideal moisture is encouraging mold growth. However, as levels spike above the 1,500 ppm range, it can be a marker that severe infection is occurring in a grain bin and action needs to be taken.1 These high levels can coincide with aflatoxin or fumonisin development in the stored grain.
Catching grain spoilage early is key to minimizing and controlling it. Since CO2 can be one of the earliest indicators of spoilage, it has become an essential tool in reducing grain loss due to insects, molds and fungi. Studies have shown that CO2 monitoring lets farmers know about spoilage issues 3-5 weeks earlier than traditional temperature and moisture monitoring.1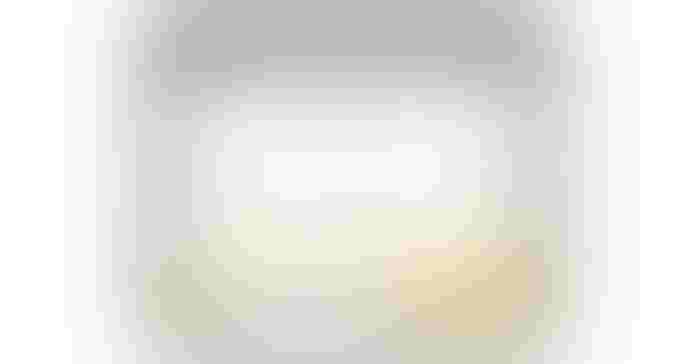 Tools to monitor for CO2
There are a variety of sensors on the market that will allow you to test for elevated CO2 in your bins. Handheld sensors allow you to check your grain and can be used in any bin at any time. However, they still require you to consistently check each bin individually, consuming valuable time. Adding CO2 sensors to your current monitoring system is another good option if you have a cable system.
GSI GrainVue makes monitoring and managing grain easy
GSI's GrainVue monitoring system makes maintaining grain quality more manageable than ever. With 24/7 alerts and monitoring, no matter where you are, you can keep an eye on the temperature, moisture and inventory of your stored grain. And with CO2 monitoring from GSI, you can receive early alerts of potential issues and avoid spoilage in your connected bins.
With automated grain management modes, the GSI GrainVue system means you don't have to know every detail of the weather and the math of moisture and temperature. You can tell the system what you need, whether storing or conditioning, and you'll know it's handled. Talk to your local GSI dealer and see how the GrainVue system and CO2 monitoring can give you success and peace of mind, from the field to the elevator and everywhere in between.
It's peace of mind. And who better than a company that designs and delivers the industry-leading grain storage systems that farmers know and trust.
1 Maier, Dirk & Channaiah, Lakshmikantha & Lawrence, Adrian & Chaves, Érica & Coradi, Paulo Carteri & Fromme, Gay. (2017). CO2 Monitoring For Early Detection of Spoilage In Stored Grains. https://www.researchgate.net/publication/330968718_CO2_Monitoring_For_Early_Detection_of_Spoilage_In_Stored_Grains
Subscribe to receive top agriculture news
Be informed daily with these free e-newsletters
You May Also Like
---