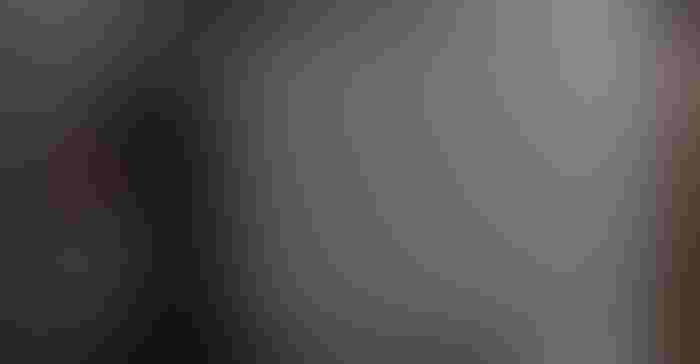 You've likely read or heard by now that Precision Planting veered off in a new direction. This summer, the Agco-owned company unveiled something far different than the precision planting technology that made it a formidable player in the planter market, or sprayer technology, which it entered into in 2021. The new venture is so radical that the company named it Radicle Agronomics, a catchy name with multiple meanings.
"We've been working on this for several years behind the scenes," says Dale Koch, product lead. "It started because we asked questions. What are the farmer's biggest costs still out there? What can we do to give him better control of those inputs? How can we do things better?"
Related: Precision Planting moves into precision soil sampling
Koch and his staff realized that fertilizer inputs were a major input cost, especially for corn, and that was years before the historic 2021 price increases. "We soon discovered that while it was one of the farmer's biggest annul direct costs, he had less sound information for making this decision than with most other crop inputs," Koch says.
That's because soil testing, soil analysis and fertilizer recommendations are all part of an inexact science. Koch's team determined a need existed for a more reliable system of sampling and testing soils and turning the results into farmer recommendations. When they realized no one else was doing this, they decided to take it on.
"It's been a long, hard process with ups and downs," Koch says. "Yet it was a good fit because we're accustomed to working with soil and equipment that works in soil. We were missing the chemistry piece, so we hired chemists and set up a chemistry lab. We will have several units running at soil consultants' locations this fall."
By this time next year, Koch believes the company will have multiple units in the field on a lease basis. By then, he also expects to add several new testing capabilities to the system.
Inside the technology
Here's a closer look at what's behind this innovative solution:
Soil testing in the field. The first new piece in the Radicle Agronomics system is GeoPress, described as an assistant to the soil consultant pulling samples. This new device grinds and mixes soil and fills soil sampling tubes. Simply pull all cores from one sampling area and dump them into GeoPress, Koch says.
You get a GeoTube ready for processing in Radicle Lab. Each GeoTube is tied to the sampling spot through GPS and identified with an RFID code.
Handling soil samples. The beauty of the system is that there is very little "handling," Koch says. Instead of soils placed inside sample bags, which can tear, GeoPress places soils inside small, plastic, RFID-identified tubes.
Two Indiana soil consultants who witnessed the rollout of the Radicle Lab system told Indiana Prairie Farmer that the GeoPress and GeoTube inventions are home runs. They eliminate one of the most cumbersome parts of soil testing — a place where errors can enter the system.
Soil testing in the mobile lab. Radicle Lab can operate inside a farm shop. It automatically processes one sample tube after another, taking a few minutes per sample. Koch says no one needs to babysit the lab. Racks that feed the lab hold 400 GeoTubes.
How can this automatic lab produce accurate soil sampling results? Todd Swanson, engineering team lead, says it uses microfluidics, the same technology used in the medical field.
The first step is moving soil into solution. The system produces a slurry with 3 parts water to 1 part soil, and measures slurry density using a resonating glass tube.
Multiple pumps and valves move fluids through ultrathin manifolds. After filtration, reagents are added one at a time to get the desired analysis — either pH, buffer pH, phosphorus or potassium — using either ion-selective electrodes or colorimetry. The system is self-cleaning and self-calibrating.
Fertilizer recommendations software. "We found that there wasn't a software platform dedicated to developing fertilizer recommendations," Koch says. "So, we built our own suite of software."
Data on soil test results goes from Radicle Lab to the cloud to hand-held devices, tablets or desktop computers. Results are available instantly after processing. Using a desktop computer, a soils consultant can develop fertilizer recommendations tied back to soil testing locations.
"We're offering a complete process that serves consultants and their farmer-customers better," Koch says.
Subscribe to receive top agriculture news
Be informed daily with these free e-newsletters
You May Also Like
---