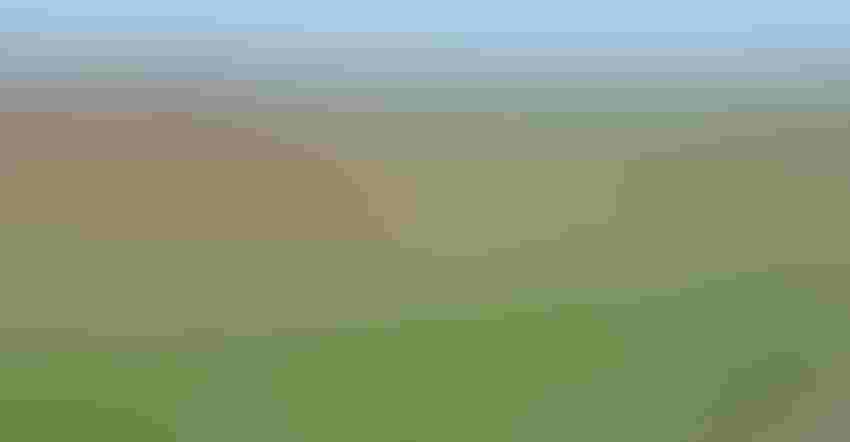 WINTERKILL: Significant areas of damage in alfalfa fields will be evident by late April and into May in places where soil was saturated for too long.
Last fall was a wet one. A wet fall contributes to two potential complications for an alfalfa stand to be able to survive winter in good shape come spring.
First, alfalfa can't tolerate saturated soils for extended periods of time. Fall rainfall across northern Iowa was two to three times the norm. Low areas and hillside seeps were saturated for a time last fall, nearly saturated entering winter, and low spots were re-saturated with snowmelt in February and March.
The second complication is that alfalfa plants will not harden going into winter to the same degree in wet soils as the plants would in normal-to-drier soils. In other words, under normal fall conditions, adapted alfalfa varieties harden down to tolerate wintertime soil temperatures at the 4-inch soil depth in the range of 15 to 5 degrees F before damage to crown tissue would occur.
But in a fall with very wet soils, the hardening-down ability is reduced — maybe just a few degrees and maybe more depending on other contributing stress factors. We'll talk about those later in this article.
Snow cover as insulation
Normal wintertime soil temperatures at the 4-inch depth across northern Iowa are usually in the range of the upper 20s to 32 degrees. Thus, most winters offer little threat to alfalfa crown damage by cold soil conditions. Snow cover adds a highly significant insulation factor, where air temperatures as low as 20 below zero would only minimally affect 4-inch soil temperatures.
Of course, a lack of snow cover at the wrong time is different matter. And it can be more complicated than that. Soil with air spaces is a better insulator than saturated soil (air spaces filled up with water). Plus, soil with air spaces can "breathe," avoiding the buildup of toxic metabolites from overwintering alfalfa.

TOO WET: Areas of alfalfa winterkill can occur in contour strip fields as well as in flat fields — in low spots and in sidehill seeps that stay too wet for too long.
This threat is not all that different from ice sheets forming on the field surface. The wetter soils may reflect the fact that even with good snow cover, soil temperatures this winter got down to about 20 degrees for a few hours on two to three different days. Combine that with the wet fall and less hardening-down of alfalfa plants into winter, and we are wondering about possible crown damage to some areas of some fields, just from cold injury.
Other stresses
Other stresses could tip the scale one way or another. A good publication explaining these other stresses is Evaluating and managing alfalfa stands for winter injury. Stress factors include:
variety disease resistance

soil moisture in fall and winter

harvest schedule (substitute Sept. 10 and Oct. 20 for northern Iowa)

amount of stubble left after hay harvest last fall
Note that the UW article has an optimum soil K level that is different than Iowa State University's optimum soil K level (161 to 200 ppm, Mehlich-3 or NH4+-acetate test). That's because UW uses a different lab analysis (Bray-1 K). So, in Iowa you should substitute the ISU optimum soil K level of 161 to 200 ppm for UW's 120 to 160 ppm.
How to assess stands
The bottom line is we will not know one way or the other about alfalfa winter survival until spring. If you wait until corn planting time, it will be obvious what condition fields are in, regarding this year's potential alfalfa crop. If you want to try to assess your stand earlier, the best resource is to read publication A3620 from the University of Wisconsin, Alfalfa stand assessment: Is this stand good enough to keep? 
Also, read an Iowa State University article discussing forage replant options, titled Adapting to alfalfa winterkill and winter injury. 
The decision alfalfa producers must make is whether to keep a less productive field, whether to try to boost the production of forage from that field by supplemental seeding, or plan on planting a new alfalfa field as well as planting an "emergency" short-term forage crop for immediate future forage needs. The ISU publication discusses some of the most common questions that arise.
Lang is an ISU Extension field agronomist in northeast Iowa. Contact him at [email protected].
About the Author(s)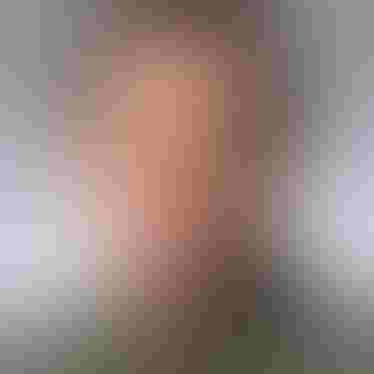 Brian Lang conducts Iowa State University Extension programs in crop production and protection in northeast Iowa. Frequent clients include farmers, ag chemical and fertilizer dealers, seed dealers, crop consultants, and farm managers.
Subscribe to receive top agriculture news
Be informed daily with these free e-newsletters
You May Also Like
---