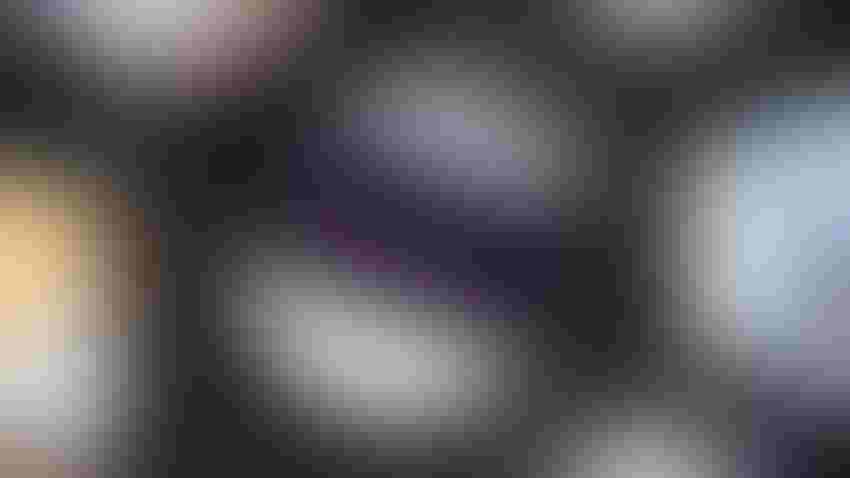 SEEDS IN SPACE: Arabidopsis and sorghum seed varieties were sent into space via an uncrewed cargo shuttle on Nov. 7. Expected to return in early April, the seeds will be grown to see what effect the harsh space conditions had on them.
UN FAO
The Food and Agriculture Organization of the United Nations and the International Atomic Energy Agency are preparing for the return to Earth of seeds that were sent into space in November.
The seeds belong to two plant species: Arabidopsis, a type of cress that has been studied extensively by plant botanists and geneticists, and sorghum, which belongs to the family of millets and is a drought- and heat-tolerant grain grown in many developing countries for food.
Once grown, a series of analyses will help understand whether cosmic radiation and harsh space conditions can lead to crops becoming more resilient in the face of increasingly difficult growing conditions on Earth.
The Food and Agriculture Organization (FAO) says the groundbreaking experiment aims to develop new crops that can adapt to climate change and help boost global food security.
"With the world's population estimated to reach almost 10 billion by 2050, there's a clear need for innovative solutions through science and technology aimed at producing more food, as well as crops that are more resilient and farming methods that are more sustainable," FAO wrote.
Seeds from the International Atomic Energy Agency (IAEA) and FAO laboratories traveled in an uncrewed cargo shuttle from NASA's Wallops Flight Facility to space on Nov. 7. While in space, they were exposed to the prevailing conditions — a complex mixture of cosmic radiation, microgravity and extreme temperatures — inside and outside the International Space Station.
Coming home
Upon their return, which is expected to happen in early April, scientists at the Joint FAO/IAEA Centre of Nuclear Techniques in Food and Agriculture plan to grow the seeds and screen them for useful traits to better understand space-induced mutations and identify new varieties.
"I am very proud of our partnership with IAEA, bearing fruits both on Earth for years, and now with seeds that traveled through space," says Qu Dongyu, FAO director-general. "I am in awe of the resilience of nature, and excited by the endless benefits that space exploration can bring to transform our agrifood systems to be more efficient, more inclusive, more resilient and more sustainable across the globe."
While similar experiments have been carried out since 1946, this is the first time that the IAEA and FAO are conducting genomic and biological analyses on seeds sent to space in around 60 years of experience in inducing plant mutations.
"This is science that could have a real impact on people's lives in the not-too-distant future, by helping us grow stronger crops and feed more people," says Rafael Mariano Grossi, IAEA director-general.
"IAEA and FAO scientists may have already been mutating seeds for 60 years and creating thousands of stronger crops for the world to use, but this is the first time we have experimented with such an exciting field as astrobiology," he says.
Sources: UN Food and Agriculture Organization, Michigan Farm Bureau
Subscribe to receive top agriculture news
Be informed daily with these free e-newsletters
You May Also Like
---