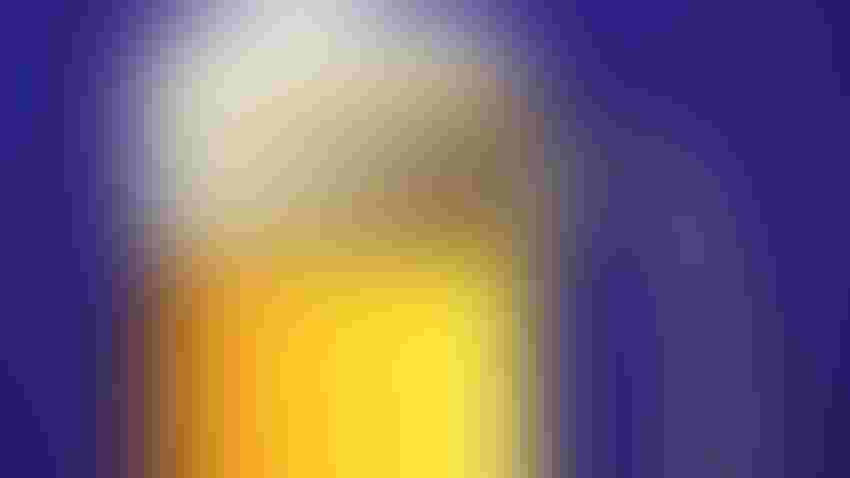 A Colorado State University study compared how well different beers maintained their freshness in bottles vs. cans.
USDA ARS
Fresh beer is the best beer, poured into a frosty glass mug right after production. And, old "skunky" beer is the worst. That is the usual standard.
But a Colorado State University study has shown that the chemical stability of how beer ages is likely dependent on beer style and packaging choice.
An amber ale aged better in bottles than in cans during a six-month period, researchers found. An India pale ale (IPA) aged the same in bottles or cans. The study used New Belgium's Fat Tire amber ale and Voodoo Ranger IPA.
The study by researchers Katie Fromuth, Jacqueline Chaparro, Dana Sedin, Charlene Van Buiten and Jessica E. Prenni was published online by ACS Food Science & Technology just ahead of National Beer Day, April 7.
The authors noted that in 2020, there were 8,884 breweries in the United States, 120 of those being macro breweries. All the breweries produced 150 million barrels of beer, but sales by volume decreased 2.9%, meaning brewers increasingly need to win consumers and retain loyalty.
The researchers said that is done by matching products to consumer trends, packaging presentation through container type and label design and maintaining high quality and flavor stability.
"A quality beer that builds brand loyalty is one that is free from off-flavors and meets a certain degree of excellence across a complex set of sensory characteristics that are maintained across batches and over time," the authors wrote.
The study involved chilling cans and bottles for a month and then keeping them at room temperature for five months, with analysis of metabolites in newly opened containers every two weeks.
Research showed the concentration of metabolites in amber ale was significantly different in cans versus bottles. IPAs were less affected by packaging, likely because of a higher concentration of polyphenols from hops.
"Ultimately the results show that neither cans nor bottles are outright better or worse for beer stability," said Fromuth, who now works with the Brewers Association, the national trade organization for American craft beer. "Depending on the style, different flavor compounds will change over time and those changes are impacted by packaging type. What we learned is that it is a lot more nuanced."
For more on the study, click here.
Source: Colorado State University
Subscribe to receive top agriculture news
Be informed daily with these free e-newsletters
You May Also Like
---