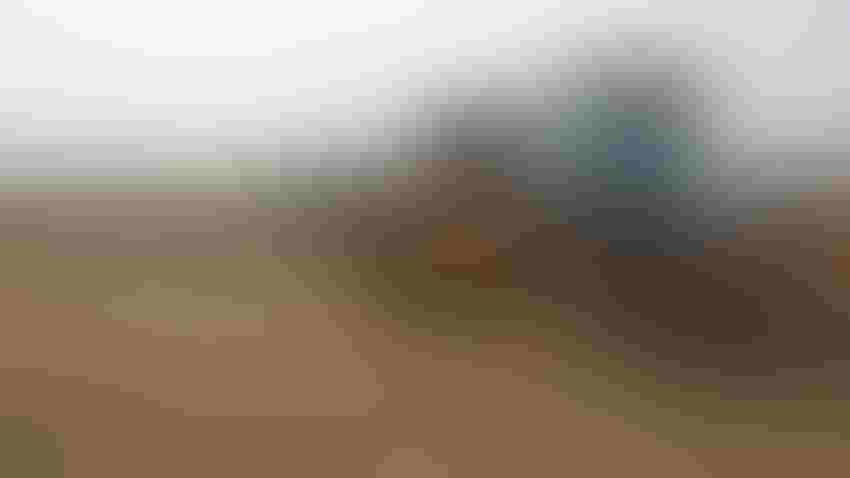 HOW DEEP? Does it matter how deep you place field tile? Some data from Beck's PFR program suggest it might, in some cases.
Tom J. Bechman
Joel Wahlman makes a strong case for tiling. The superintendent of the Southeast Purdue Agricultural Center, known as SEPAC, has observed what it does for crop yields. Some of his soils are gray flats — extremely tight and wet, and once thought to be impossible to tile.
"We now know that you can tile them, and it pays," Wahlman told a crowd of farmers in southeastern Indiana this year. "Adequate drainage pays for itself as a long-term investment."
Recently, farmers began asking more complex questions. If you're sold on installing tile, how close should you put tile lines in a pattern-tiling layout?
Spacing and diameter of tile heavily impact cost per acre. And while you don't want to invest more than necessary, you want the system to improve drainage across the entire field, not leaving wet spots because tile lines are too far apart.
Beck's began looking at this question in its Practical Farm Research studies. The company continues studying tiling practices today.
Seeking answers
"When it comes to water drainage, the presence of tile is extremely beneficial when increasing yield regardless of [tile line] spacing," says Jared Chester, Beck's Ohio PFR agronomy data and information specialist. He has numbers to back up his claim.
"In a five-year corn and soybean study at our PFR location near London, Ohio, the data indicates there was little yield differentiation when it comes to actual spacing of tile lines," he says.
In fact, for corn, yields ranged from 203.4 to 205.7 bushels per acre for tile spacings of 7.5, 20, 30, 50 and 60 feet between lines. Those five spacings were all more than 20 bushels per acre above the control plot with no tile across the five-year average.
For soybeans, the response was similar, although tilted slightly more toward 20- to 50-foot spacings. Yield above control was 8.5, 10.1, 12.7, 10.3 and 7 bushels per acre for 7.5-, 20-, 30-, 50- and 60-foot spacings, respectively.
Digging deeper
The Beck's PFR crew near Effingham in southern Illinois wondered if they could increase performance of tile, measured through higher yields, by adjusting how deep tile lines were installed. Soils in that area also tend to be heavy and wet.
For soybeans, they saw the highest yield advantage for tiling at 36 inches deep on 15-foot spacings. The advantage over control was 10.2 bushels per acre, compared to 6.8- and 6.3-bushel-per-acre advantages for 30-foot spacing at 36 inches and 60-foot spacing at 36 inches, respectively.
However, for corn, preference shifted to the biggest advantage with tile at 24 inches deep in 15-foot spacings. That setup produced a 28.1-bushel-per-acre advantage, compared to a 25.2-bushel-per-acre edge over the control at 30 feet and only a 6.9-bushel-per-acre advantage with tile spacing at 60 feet.
Steve Gauck, a regional agronomy manager for Beck's, based near Greensburg, Ind., sums up the studies this way: "It is pretty obvious tile pays in most situations over the long term," Gauck says. "But it's no longer enough just to know that tile pays. You need to make the best decisions about spacing and tile line depth for your soils and crops to reap the most rewards from your investment over time."
Subscribe to receive top agriculture news
Be informed daily with these free e-newsletters
You May Also Like
---