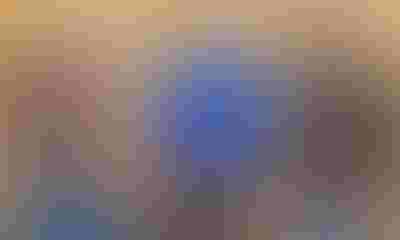 Walking your fields and training your eyes to see opportunities for yield is what I call being "calibrated."
When the eyes of a farmer or agronomist are calibrated, they can spot patterns and problems — whether up close or from the road at 55 mph.
Something else to evaluate during the calibration process is whether you have opportunities for better land management and conservation practices. And, as I discovered recently after working with a small business focused on precision conservation, land management has a lot in common with hybrid seed placement.
PART OF THE PLAN: Land management and hybrid selection are similar in that they require precision planning for optimal effectiveness and profitability.
The first rule of hybrid selection is that there are no silver bullets to help you optimize inputs per bushel of yield. It takes an understanding of yield as a system, and that soil nutrient interactions have a significant impact on the success of your hybrid.
That system might include choosing hybrids based on disease or insect resistance, or planting each hybrid at the recommended population to optimize performance. If you just continue to use the same hybrid in the same soil, not varying populations or fertilizer, and expect to get 300-bushel corn, you might get that much. But it's probably not going to happen consistently if you don't have the right management system in place.
If you plant more seeds per acre, you also need to increase fertility. Once you've done that, regular monitoring of soil fertility and tissue sampling during the season will help ensure plants are getting the nutrients they need to thrive and fully deliver on their yield potential at harvest.
No shortcuts, just solid planning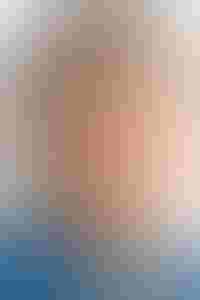 JOEL WIPPERFURTH
Similarly, I've learned there is a system to precision conservation (and there are no silver bullets here, either). As with a comprehensive crop management plan, an effective conservation plan takes into account precise, strategic environmental practices, including:
• Nutrient management
• Integrated pest management
• Irrigation water management
• Drainage water management
• Pollinator habitat management
There are many conservation management choices, as well as guidelines for success, that are similar to those implemented in hybrid placement. Here are what I consider to be the top three:
1. Have the data and tools necessary for an informed decision-making process, and where possible, use a precision approach.
2. Know your objectives and your ability to implement the plan.
3. Be an active manager of the plan's success, measuring what you are managing.
There is help available to create sound crop management and conservation plans for your operation. Chances are, your local agronomist works with you on a crop management plan and likely can help you get started with a conservation plan. Your local retailer can also connect you with conservation-focused organizations. If you need another resource for a conservation plan, one option is the USDA National Resources Conservation Service (nrcs.usda.gov). NRCS works with landowners who want to conserve natural resources and sustain production agriculture.
Conservation is the responsibility of our entire industry. We all use precision ag tools to help meet profitability goals through optimized inputs per bushel. However, we have another job — to use these same tools and skills to implement responsible agriculture on our farms every chance we get.
Management of soil health and water movement is already part of many operations, serving as a solid base for land management and conservation. Talk with your agronomist about the new tools and practices available for more precise crop and land management, and consider which of them to begin implementing next season and beyond.
Wipperfurth is ag technology applications lead at WinField and cohosts "The Deal With Yield" podcast. To contact him, email questions to [email protected].
Subscribe to receive top agriculture news
Be informed daily with these free e-newsletters
You May Also Like
---