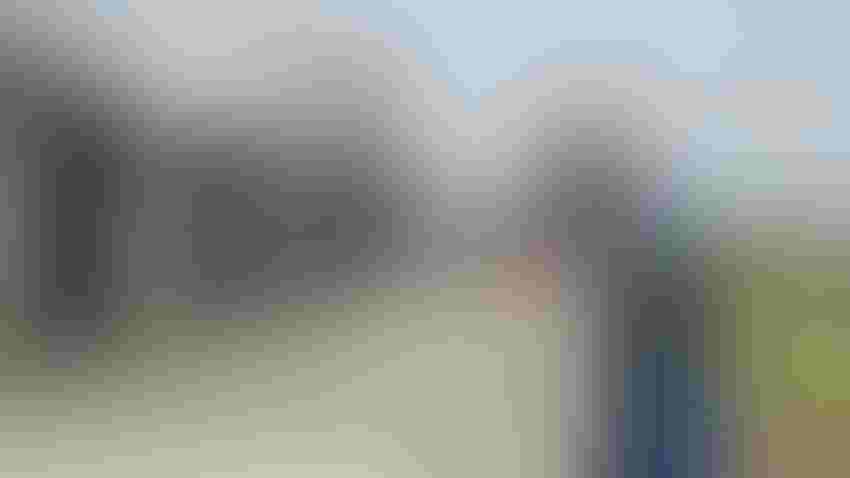 STRATEGY SHIFT: In two years, farmers will see a push to fill planter boxes with Channel seed. Bayer looks to increase its market penetration as it transitions regional brands like Kruger to the new Channel portfolio.
Mindy Ward
You will have fewer company names to remember in the corn and soybean space as Bayer combines its regional offerings under one new Channel brand.
The company announced today that its 10 regional brand names — Kruger Seeds, Stone Seed Group, Fontanelle Hybrids, Lewis Hybrids, Stewart Seeds, Hubner Seed, Gold Country Seed, Rea Hybrids, Specialty Hybrids, and Jung Seed Genetics — will begin to go away starting in 2024. This new structure does not include the Dekalb or Asgrow brands. However, it does make way for a new Channel seed brand.
"It provides simplicity for everybody involved, whether it be the dealer, the customer or Bayer," says Chris Turner, the company's head of U.S. Crop Science. "It further enhances our overall strategy to be more focused with the new Channel brand across the Corn Belt."
The company, which itself went through a transformation 4½ years ago, is trying to set itself apart from the competition in the seed business. "The time is right," Turner says. "We have the stability in the organization and the most robust pipeline I've seen in 25 years."
That's good news for customers of the regional brands soon to join Channel.
Enhanced customer experience
Growing up on a Missouri farm, Turner knows firsthand what matters most to growers — local relationships and confidence in the product.
Farmers will likely not see immediate changes to dealer networks. This is not a cost-savings measure for the company, Turners says, adding he anticipates a need for additional ground support.
"With all the innovation scheduled to come from Bayer over the next five to seven years, we will be ramping up our agronomy staff with a new Channel brand to further provide products, knowledge and support," he adds. "They will continue to be able to make purchases through a seed professional."
SERVICE-MINDED: Farmers served by Bayer's regional brands will experience the same relationships within the Channel brand. "We take pride in our long-term relationships and commitment to customers," says Chris Turner with Bayer. "That will never change." (Courtesy of Bayer Crop Science)
Farmers will have an even greater experience with the company's digital offerings. For example, they can combine Climate FieldView with access to new products such as the Preceon Smart Corn System, which launched within the company's two flagship seed divisions — Channel and Dekalb — which are not regional brands.
"Customers have been asking us for more," Turner says. "The new Channel brand delivers from a customer experience and product standpoint."
What transition will look like
Farmers will not see any name changes to regional brands for the 2024 growing season. "They'll be able to go to their dealer and have a conversation around those same products," Turner says. But then the transition starts.
Local sales teams will assess both the regional brand and the Channel brand product portfolios, and then select which products to put into production for the 2025 season.
"We are building it from the ground up," he explains, "taking the best of all portfolios to create a single, blended brand for 2025. I'm excited to see the full strategy play out and to hear our farmers' reactions as we continue to earn their business."
Local legends
"Our regional brands made a tremendous impact in the agriculture world through their efforts in the seed industry," Turner says. "It's an honorable legacy."
Below are the number of years and the region served of the 10 departing regional brand names:
110 years. Jung Seed Genetics; Wisconsin

105 years. Stewart Seeds; Indiana, Kentucky and Ohio

105 years. Stone Seed Group; Illinois

80 years. Fontanelle Hybrids; Nebraska

77 years. Lewis Hybrids; Missouri, Illinois and Kansas

60 years. Kruger Seeds; Iowa

53 years. Rea Hybrids; North Dakota, South Dakota and Minnesota

51 years. Hubner Seed; Pennsylvania, Virginia, West Virginia, New York, New Jersey, Delaware, Maryland and Connecticut

30 years. Gold Country Seed; Minnesota

21 years. Specialty Hybrids; Indiana, Michigan and Ohio
Subscribe to receive top agriculture news
Be informed daily with these free e-newsletters
You May Also Like
---