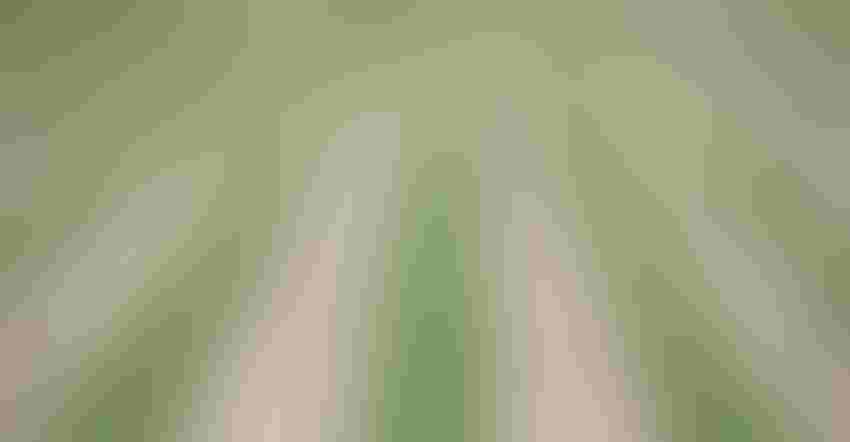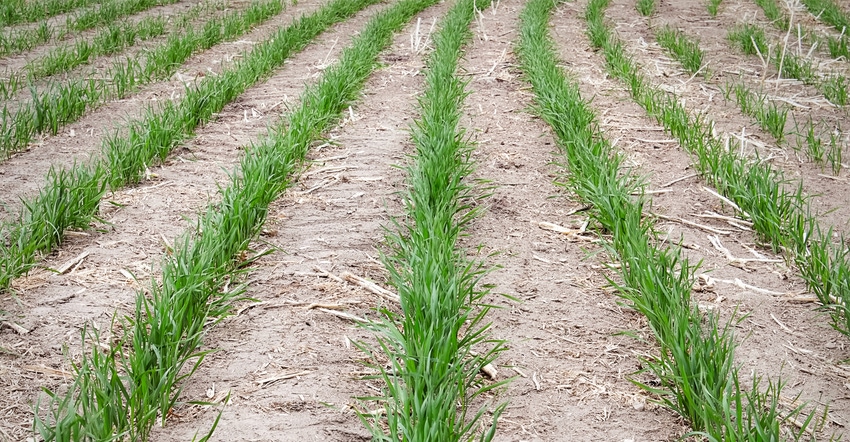 SCOUT NOW: Army cutworm moths are flying into western Kansas in larger numbers this fall, and that could spell trouble for seedlings next spring if they're left unchecked.
Akchamczuk /Getty images
They come like clockwork in the fall from their summer homes in the Rocky Mountains to the west. Army cutworm moths, or miller moths, start their migration into western Kansas in September, timing their arrival for newly planted wheat to emerge and provide the moths a ready food source.
This year, Kansas State University Extension entomologists are warning of "noticeable numbers" of army cutworm moths making the state's wheat crop their buffet this fall. And these high numbers could also spell trouble next spring, as their young hatch and start to feed on the crop emerging from winter dormancy.
Life cycle
Anthony Zukoff, entomology Extension associate at the Southwest Research and Extension Center, Garden City, Kan., writes about army cutworm moths in the Oct. 27 Agronomy eUpdate. He says since the first week of September, more than 2,000 moths have been collected in pheromone traps at one location in Finney County. "Trap counts of 800 or more moths in an area through October may indicate significant caterpillar activity the following spring," he writes.
While the peak flight of these pest was around the second week of October, there's still ample opportunity for them to harm wheat, he writes.
Active females will lay eggs on the soil surface of freshly cultivated, weedy or newly seeded winter wheat fields, Zukoff says — each one laying up to 1,000 eggs or more. Those eggs will hatch, and those caterpillars will feed on young wheat seedlings until cold forces them underground.
"However, it is possible for them to resume feeding on warmer winter days," he writes. Those caterpillars will continue to grow until they emerge in the following late spring, and then they'll migrate back to their summer mountain home until it's time to repeat the process next fall.
Advice
Zuckoff offered these key points for farmers to remember:
Start scouting. Get into growing wheat fields now for windowpane damage caused by very small caterpillars. And return to scout during any warm periods from February to April.

Drought-stressed fields. Stressed plants are particularly susceptible to damage with just one to two caterpillars per square foot. The normal treatment threshold is four to five per square foot, with well-tillered fields in good condition tolerating up to 10 per square foot without yield loss.

Alfalfa, too. Watch those alfalfa fields while you're at it. Army cutworms can feed on them from January into April. And if you're seeding in a new stand, it's especially critical to scout. Just two caterpillars per square foot is the threshold for seedlings, while older stands can withstand four or more caterpillars per square foot.
To learn more about army cutworm control methods, visit the K-State Research and Extension bookstore.
Source: Kansas State University Department of Agronomy.
About the Author(s)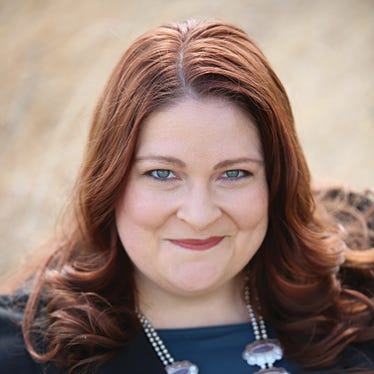 Through all her travels, Jennifer M. Latzke knows that there is no place like Kansas.
Jennifer grew up on her family's multigenerational registered Angus seedstock ranch and diversified farm just north of Woodbine, Kan., about 30 minutes south of Junction City on the edge of the Kansas Flint Hills. Rock Springs Ranch State 4-H Center was in her family's backyard.
While at Kansas State University, Jennifer was a member of the Sigma Kappa Sorority and a national officer for the Agricultural Communicators of Tomorrow. She graduated in May 2000 with a bachelor's degree in agricultural communications and a minor in animal science. In August 2000 Jennifer started her 20-year agricultural writing career in Dodge City, Kan., on the far southwest corner of the state.
She's traveled across the U.S. writing on wheat, sorghum, corn, cotton, dairy and beef stories as well as breaking news and policy at the local, state and national levels. Latzke has traveled across Mexico and South America with the U.S. Wheat Associates and toured Vietnam as a member of KARL Class X. She's traveled to Argentina as one of 10 IFAJ-Alltech Young Leaders in Agricultural Journalism. And she was part of a delegation of AAEA: The Ag Communicators Network members invited to Cuba.
Jennifer's an award-winning writer, columnist, and podcaster, recognized by the Kansas Professional Communicators, Kansas Press Association, the National Federation of Presswomen, Livestock Publications Council, and AAEA. In 2019, Jennifer reached the pinnacle of achievements, earning the title of "Writer of Merit" from AAEA.
Trips and accolades are lovely, but Jennifer says she is happiest on the road talking to farmers and ranchers and gathering stories and photos to share with readers.
"It's an honor and a great responsibility to be able to tell someone's story and bring them recognition for their work on the land," Jennifer says. "But my role is also evolving to help our more urban neighbors understand the issues our Kansas farmers face in bringing the food and fiber to their store shelves."
She spends her time gardening, crafting, watching K-State football, and cheering on her nephews and niece in their 4-H projects. She can be found on Twitter at @Latzke.
Subscribe to receive top agriculture news
Be informed daily with these free e-newsletters
You May Also Like
---