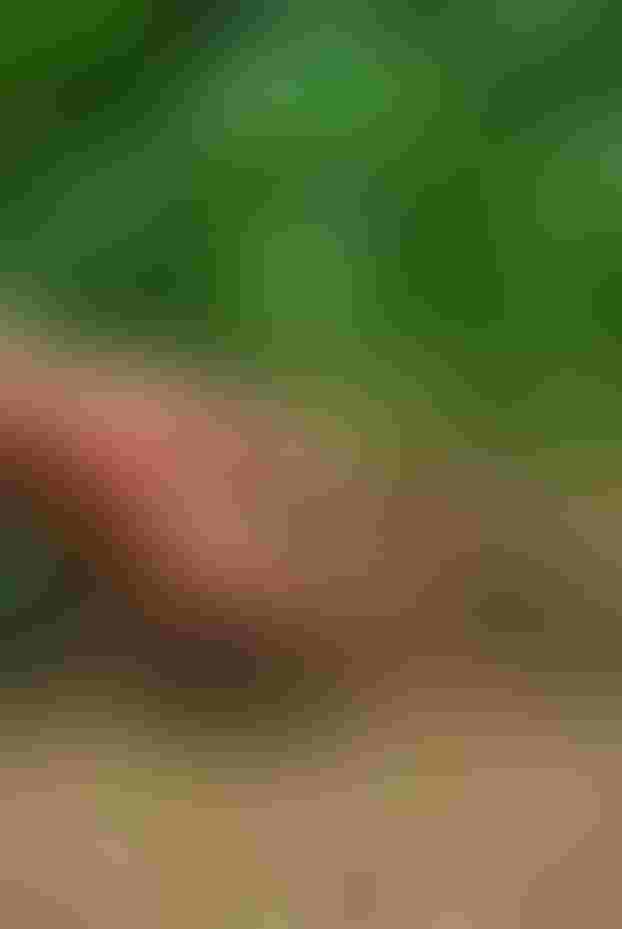 Healthy soils keep water, nutrients and soil from running off the land.

Our goal is to eliminate tillage entirely so soil biology can flourish.

"Earthworms are my moldboard plow."

No-till, crop rotation and cover crops are vital to sustainability.

"For each 1% increase in soil organic matter, we get from 0.5 to 1 inch more water storage — which can make or break profit come July and August."

"I have documented a 600% improvement in rainfall infiltration rates behind cover crops."

A strong conservation mindset can actually boost the economic sustainability of a farm.
These farmer beliefs and proven realities come from the winning family farms in the American Soybean Association's Conservation Legacy project — that we are privileged to showcase every February. Reading through their stories in this issue should instill greater confidence as you build on your own conservation legacy, while growing greater sustainable revenue.
Along this theme, we followed up with a couple of past ASA Conservation Legacy Award winners to share what is working on their farms. On Page 24 ("Healthy soils win"), the Rulon family continues to prove everything works better with healthy soils, including economics. Their goals with new farms offer a great road map.
"It's so much easier today than it was five to 10 years ago to take a farm into no-till," Rodney Rulon says. "Our first step is to fix drainage problems, because that water and air mix in the soil has to be managed for everything else to work. We're working toward pattern tiling everything. Then we want to use no-till and cover crops in that first year if possible, and begin to balance fertility. We understand the pieces involved much better now."
At the top of the list of goals for new land, as it is for all their land, is soil health. "We've seen organic matter increase by more than a percent, and seen differences in bulk density and soil structure. We can tell the soil is improving just by walking across it," Rulon says. "We're seeing and understanding the interactions in the soil better all the time."
As I crisscross the Midwest, I see way too many acres where soil health is ignored, tillage is king, and soil is treated like dirt instead of an investment.
I hope the lessons from these conservation-minded, soil-growing farmers can help more farmers Think Different about treating their soil as an investment. It truly is all about the soil.
I sincerely thank you for reading, for viewing more valuable content on cornandsoybeandigest.com, for subscribing to our newsletters, and for being willing to Think Different.
About the Author(s)
Subscribe to receive top agriculture news
Be informed daily with these free e-newsletters
You May Also Like
---