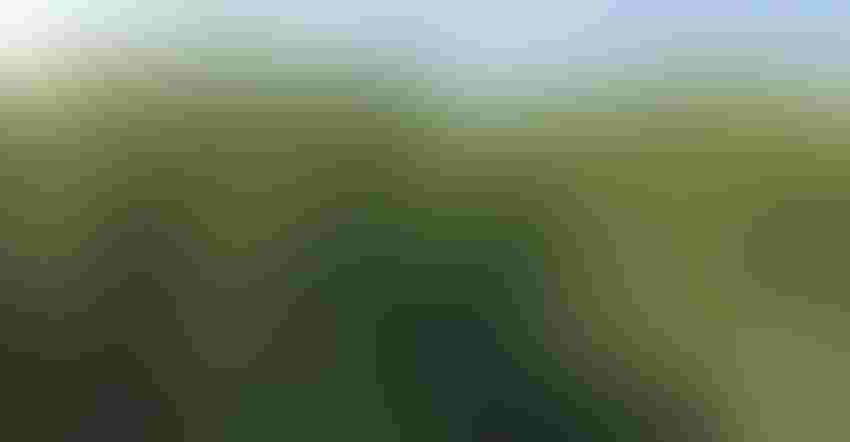 TAKING ON TOUGH TARGETS: Micropep has developed a technology that when applied can impact DNA processes — from powdery mildew in grapes to herbicide resistance in weeds. Palmer amaranth is a key target for the company, which recently announced a new round of funding to continue product development.
Willie Vogt
French startup Micropep has a new way to control weeds and diseases, and after field-testing the tool, it appears venture capital firms are confident about the technology.
Micropep announced completion of a new round of funding for about $9.24 million. Thomas Laurent, its CEO and co-founder, talks about the new funding round with Farm Progress, as well as about field tests of the new technology.
The first focus for the company was controlling disease, and the product was applied to grapes, tomatoes, potatoes and soybeans. The first field trials, however, focused on grapes in North Carolina and California, as well as some trials in Europe and Argentina.
"The first results were very promising," Laurent says. "This was a field test but with very small plots to see how the technology would behave between the greenhouse and the field."
Micropep works with small peptide sequences that when applied can regulate genes in the target organism, whether a disease or a weed. Essentially, these micro-peptides get at plant genes and expression of specific traits without touching DNA. And the field tests show it works.
"We got 60% to 80% control of botrytis on grapes, and we got the same level of control on powdery mildew in California grapes as well," Laurent says. "That's on par with the benchmark and very close to chemical standards as well."
The company is achieving that level of control before investing in formulation work and optimization of the compounds. Laurent says there was some skepticism in the investment community about the potential of micro-peptides to do the work the company described. However, the field results tipped the scales in the company's favor, with Fall Line Capital, the U.S.-based venture firm, leading that latest investment round.
Focusing on U.S.
As part of this new funding round, Laurent says the company will expand in the United States. "We want to be more U.S. centered," he notes, adding that the U.S. regulatory environment is two times faster than Europe.
The company will be building a U.S.-based team as part of its move to commercialize the product, he says. A location has not been announced, although the East Coast is likely since it creates only a four-hour time difference with the home office in Toulouse, France.
While controlling a crop disease is high on the development list, Laurent still has his eye on stopping growth of herbicide-resistant weeds, including Palmer amaranth. "The idea is to find a small peptide that can block or stop growth of resistant weeds," he says. "Our first focus is Palmer amaranth."
And there's good news on that front. In a small screening project, starting from scratch, they found the first peptides to test. "We proved we could stop Palmer amaranth growth, so it is perfectly feasible with a peptide," Laurent says.
He says more work is needed for weed-control products around that early work. The next steps include formulation and combination of peptides with chemistry to see how that might fit a program to control resistant weeds.
The technology Micropep is bringing to market is not a chemical. It's essentially a short DNA sequence that when applied stops or regulates a process in the target pest. This provides a different environment footprint for pest control, and one that's getting more attention in the investment community.
And while the early work is with foliar application, Laurent says the technology could be used in other ways from granular products to seed treatments.
"We've shown that peptides of these sorts could be taken up by the root systems depending on the phenotypes you want to go after. That is an option as well," he notes.
You can learn more about the technology at micro-pep.com.
Subscribe to receive top agriculture news
Be informed daily with these free e-newsletters
You May Also Like
---