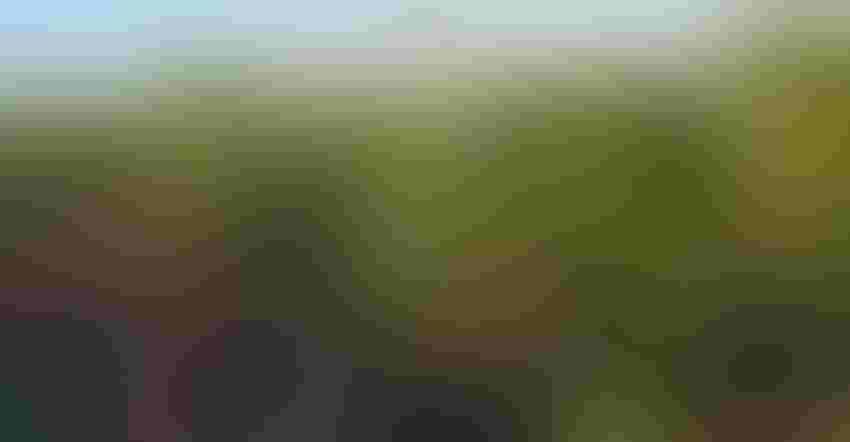 HEALTHY START: Crops like soybeans and corn are getting a boost from biologicals — but healthy plants are just the start. Novozymes is branching beyond its Bayer relationship to promote crop protection biologicals for the future.
Willie Vogt
It was 2013, and the ag market was opening to the idea of using biologicals for a range of plant production issues. Monsanto and Novozymes created The BioAg Alliance to bring these products to farmers globally. Then in 2018, Bayer closed on its acquisition of Monsanto. What next?
That's the question leaders of Novozymes and Bayer discussed when they got together earlier this year.
"We sat down with Bayer to look at the market and determine the best way forward," says Thomas Stenfeldt Batchelor, vice president, BioAg Commercial, Novozymes. "We have announced a new multi-partner setup for our BioAg business."
First, Batchelor was clear that the two companies — Bayer and Novozymes — will continue working together with Novozymes' corn products, and Bayer will remain the main commercialization partner. But that's for seed treatments, and the biologicals market is advancing in a range of other areas.
That's growth that Novozymes sees potential in — crop protection. And it's in that area — disease control, insect control and eventually weed control — that Novozymes sees potential. "Our pipeline for fungicides and insecticides is growing. And we're looking at opportunities for herbicides," he says. "We want to show the market that these products are viable and perform as well or better than their [synthetic chemistry] counterparts."
Partnerships and marketing
Many farmers may not know who Novozymes is, given that its technology has been sold "inside" other brands. For example, BioRise 2 has been launched as part of the Acceleron platform at Bayer (formerly Monsanto), and the introduction is considered one of the biggest launches of a biological product.
Yet few will know of Novozymes, which Batchelor says is no problem. "Our strategy is to work with market partners," he explains. This allows Novozymes to tap the market and use the resources of those partners already at the retail level to reach farmers.
The Acceleron platform is being used in corn, and that will continue as the two companies refine their agreement. Going forward, Novozymes will also market its soybean-focused, plant-boosting products for the U.S., Argentina and Brazil through Bayer.
The new relationship is also opening new doors for Novozymes as the company connects with Univar in Canada to market products to the pulse market. Univar has become the distributor for the company's downstream inoculant business. This root-building, yield-pushing tech is popular in the pulse market.
More players
For the U.S., moving beyond plant boosting to crop protection means finding another partner. Novozymes has entered a commercialization and innovation partnership with UPL Ltd. where the companies will focus on select, joint development opportunities for biocontrol, and look for opportunities for commercial distribution in crops and segments beyond corn. UPL purchased Arysta Life Sciences in 2018.
There are other corporate partners outside the U.S. as well. For example, Novozymes will continue to work with other companies independently of Bayer, and that's happening in a collaboration with Syngenta. The two companies will launch Taegro fungicide in Europe and Latin America.
The biologicals market is evolving. This latest change in distribution gives Novozymes access to more players, while providing a solid base in the U.S. market for plant-boosting tech with Bayer in the Acceleron platform.
The state of biologicals in agriculture is changing, and creating more opportunities, too. "In Europe, farmers are looking for biologicals that perform nearly as good [as synthetic chemistry]," Batchelor says. "And that's fine for them; we want to develop products that perform well."
Farmers may not know they're using Novozymes technology, but its inclusion in key products shows performance improvements.
About the Author(s)
Subscribe to receive top agriculture news
Be informed daily with these free e-newsletters
You May Also Like
---