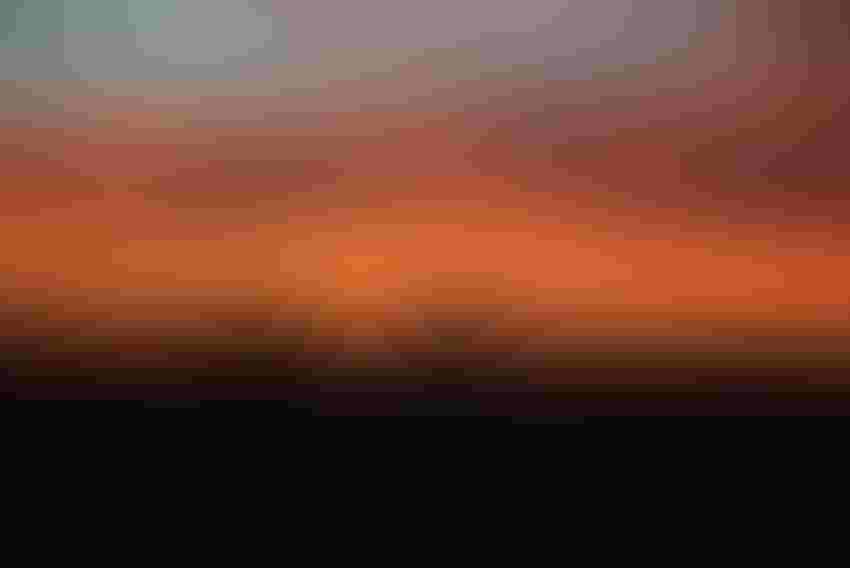 TPPA Conference to highlight how research is being used to help solve agricultural problems.
Weather issues, low prices, financing worries, and high production costs top the list of management concerns as farmers try to complete harvesting 2018 crops and begin making planting decisions for 2019.
Industry representatives will have an opportunity to see how research is working to solve some of these problems at the 30th annual Texas Plant Protection Association Conference Dec. 4-5 at the Brazos Center in Bryan/College Station, Texas.
TPPA Chairman of the Board Ray Smith, Biological Research Services, Inc., College Station, Texas, cites nine key issues Texas farmers will face as they make 2019 planting decisions. Those include:
Unpredictable climate — "Weather killed Texas the last two years," Smith says. "This year we had drought early and then wet, wet, wet in south Texas."
He says in late October, south Texas cotton, corn,  and soybean farmers still had crops in the field. "Cottonseed was germinating in the burr. Cotton looked like May with regrowth. Last year we lost a lot of crop in south Texas with modules floating away after the hurricane. Here we go again with the same thing. Also, we have lower prices, yields are down. It's a problem that affects the bottom line." He says harvest on the High Plains is also delayed by weather, including an early freeze.
He says similar conditions in the Delta and Southeast are also creating harvest problems for soybean, corn and cotton farmers. Analysts are still totaling up the agriculture damage from hurricanes in the Carolinas, Virginia, the Florida Panhandle, southeast Alabama and southwest Georgia. Latest estimates put Hurricane Michael ag losses at $3 Billion.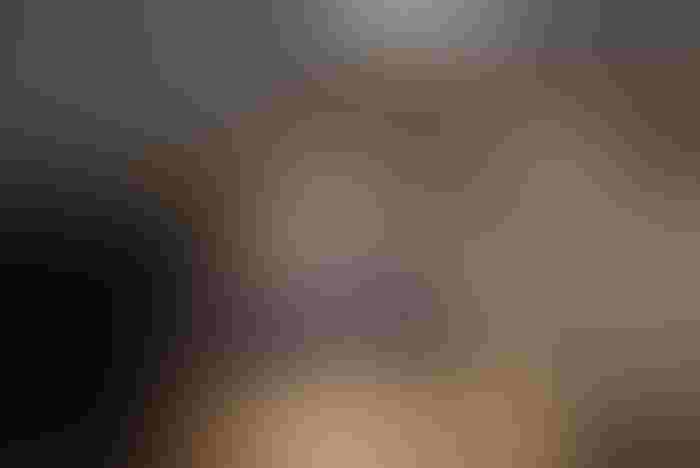 Credit line at the banks — "Bankers are already looking at credit lines," Smith says. And farmers are struggling. "Some farmers will go out after two bad years in a row," he says. Some Southeast growers suffered their third hurricane in as many years, putting survival for many in jeopardy. Many still have crops in the field to get out." And costs are up.

Weed resistance — Parthenium ragweed, Smith says, is a new problem and is spreading all over Texas, "like horseweed did in Tennessee. This weed came out of Florida and got into south Texas citrus, moved north into central Texas and is spreading. Roundup will not touch it." Sharpen will kill it, applied "It is a prolific weed that must be managed." He says it spreads from highway rights-of-way where it will proliferate and get into farms, possibly into cotton after cotton matures.
Farmers in the Delta and Southeast are waiting on word from EPA on dicamba registration, a product many have relied on to control resistant pigweed.
"Resistant weed problems are still here," Smith says. "We don't have another Roundup. We have good products but nothing like Roundup, a systemic herbicide." He says Liberty is good but must have good coverage. "Dicamba and 2, 4-D are good but they must be used correctly and at the right time. These products control weeds differently. Farmers can't expect weeds to be torched in two or three days." Effective application depends on good volume and proper droplet size. "We have the tools, but farmers have to manage weeds effectively to manage the traits. We can't just spray over the top like used to with Roundup."
Seed contamination of traits— Seed trait contamination, Smith says "is a real concern in some areas." He says reports of Dicamba and 2,4-D trait contamination results in two different traits in the field. "When we try to control regrowth with 2,4-D we miss the tolerant plants."
He says better sanitation with planters and at the gin may be necessary." He adds that with different herbicide traits, farmers need a designated sprayer for the new technology. "And make certain to clean out sprayers."
See, 30th TPPA conference features innovations
Water spray volume — Smith says farmers may be tempted to cut back on water volume in sprayers to improve efficiency and save costs. "They need the higher water volume, up to 15 gallons per acre, for adequate coverage," he says. "If they go back to 7 gallons, they are not getting control and they are wasting money on traits by deviating from the label."

Farm input costs versus commodity prices — "The price of commodities versus the price of farm inputs is far out of balance," Smith says. "Farmers have to make big yields to break even. Unfortunately, a lot of producers will go out this year. Some had big yields but can't get it into bins."
By harvest time input costs are already sunk. "They still pay for traits, Roundup Ready, Bt, and the new technology. Seed costs more than $100 per acre." But farmers need those varieties," he adds. "They can't go any other way."
Cost of residual chemicals on top of traits cost — "Traits are necessary to make a crop" Smith says, "but we still need to use residual herbicides. Otherwise, we waste trait money and herbicides. We need to apply residuals at least twice a season for adequate weed management." He says producers are paying for traits and still having to go back to old chemistry, at $40 an acre, to keep cotton clean, adding to inputs.

Skimping on inputs — "When producers skimp on things they cause problems and waste pre-emerge investment. They think they have to cut back, but if they get bad weather or other delays, they lose that investment. Weeds get away from them."
All of these issues make up serious concerns for 2019 farm management. "They are all related. Production problems are compounded by weed resistance. Resistance is biology. Weeds grow and multiply and they will mutate to survive. We will always deal with resistant weed problems."
New disease in cotton – Smith says a new race of Fusarium, SP race -4, "could be a problem. Generally, Fusarium is a cool weather disease, especially bad in the High Plains with cooler nights. This new Race 4 is a late-season disease similar to Fusarium wilt. We've seen it in California and it is moving in here. We need to keep our eyes and open, could be trouble in the future.
About the Author(s) Senior Content Director, Farm Press/Farm Progress
Ron Smith has spent more than 40 years covering Sunbelt agriculture. Ron began his career in agricultural journalism as an Experiment Station and Extension editor at Clemson University, where he earned a Masters Degree in English in 1975. He served as associate editor for Southeast Farm Press from 1978 through 1989. In 1990, Smith helped launch Southern Turf Management Magazine and served as editor. He also helped launch two other regional Turf and Landscape publications and launched and edited Florida Grove and Vegetable Management for the Farm Press Group. Within two years of launch, the turf magazines were well-respected, award-winning publications. Ron has received numerous awards for writing and photography in both agriculture and landscape journalism. He is past president of The Turf and Ornamental Communicators Association and was chosen as the first media representative to the University of Georgia College of Agriculture Advisory Board. He was named Communicator of the Year for the Metropolitan Atlanta Agricultural Communicators Association. More recently, he was awarded the Norman Borlaug Lifetime Achievement Award by the Texas Plant Protection Association. Smith also worked in public relations, specializing in media relations for agricultural companies. Ron lives with his wife Pat in Johnson City, Tenn. They have two grown children, Stacey and Nick, and three grandsons, Aaron, Hunter and Walker.
Subscribe to receive top agriculture news
Be informed daily with these free e-newsletters
You May Also Like
---