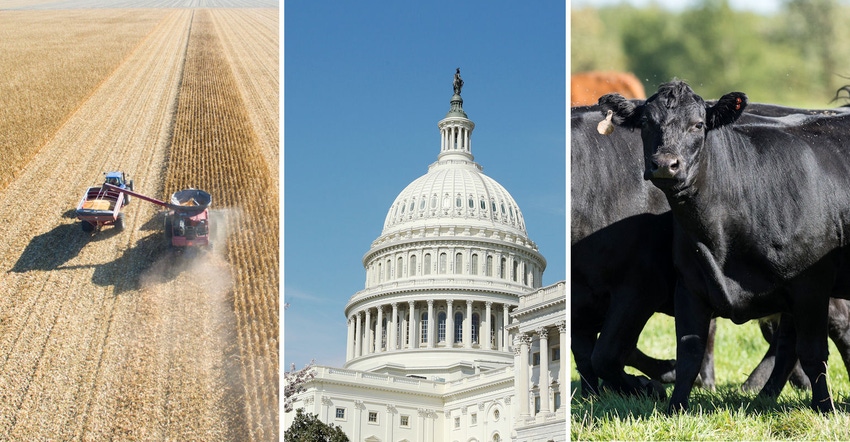 NolanBerg11/flySnow/SteveOehlenschlager/ThinkstockPhotos
Overcome with COVID-19 news and need to focus on ag news for a while? We've got you covered with seven ag news stories from the week.
1. Agricultural and heavy equipment makers are in for a rough year as the new coronavirus hits the industry as it tries to recover from the trade war. – New York Post
2. European countries are worried about who will plant, pick and harvest produce. Travel restrictions in response to the COVID-19 outbreak have led to an agricultural worker shortfall. In France, the estimated shortfall stands at 200,000 workers. In Germany, the agricultural minister has suggested asylum seekers be put to work as a 'refugee army' to help prevent shortages of German produce. – Forbes
3. A hemp farm in Kentucky has asked a court to nullify its contract with an Oregon processing facility. The case is likely an early test of whether federal courts will consider the COVID-19 pandemic a trigger for so-called "force majeure" language, a provision in many contracts saying that parties aren't obliged to meet the terms if they are prevented by events they can't control. – Hemp Industry Daily
4. POET has suspended corn buying at seven of its 27 ethanol processing plants as biofuel demand weakens due to the COVID-19 pandemic. Grain buying as temporarily stopped at three plants in Minnesota and two each in Iowa and South Dakota. – World Grain
5. The Senate advanced by a vote of 96-0 its Coronavirus Aid, Relief & Economic Security Act (CARES Act) in a vote late March 25. For farmers, the $2 trillion package includes a $14 billion increase in USDA's borrowing authority under the Commodity Credit Corporation and $9.5 billion to assist specialty crop producers, direct retail farmers and livestock operators. – Farm Futures
6. According to Farm Futures' latest survey, U.S. farmers intend to plant 96.4 million acres of corn during the 2020 planting season and 82.7 million acres of soybeans. Respondents also expect to plant more wheat acres. Sorghum estimates placed 2020 planting intentions at 6.5 million acres, up nearly 1.2 million acres from 2019 plantings. Cotton growers projected a 2 million acre drop in 2020 acreage to 11.7 million acres as the industry recovers from the simultaneous supply and demand shocks incurred by the pandemic. – Farm Futures
7. Long-range forecasts from the National Weather Service called for above normal temperatures and precipitation to continue into summer over much of the Corn Belt. The eastern Midwest appears most at risk, while above normal summer temperatures could also threaten farms in the South, Southern Plains and western U.S. – Farm Futures
And your bonus.
Small one-room schoolhouses were once a fixture in rural America. The Lincoln School near Canton in northeastern Missouri has been preserved. It is the only African American school in the town. – Missouri Ruralist
Subscribe to receive top agriculture news
Be informed daily with these free e-newsletters
You May Also Like
---