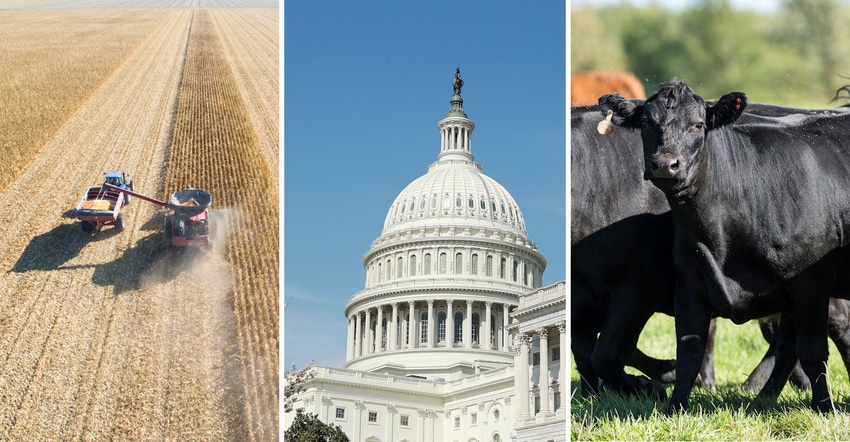 Missed some agricultural news this week? Here are seven stories to catch you up.
Roundup legal battle heads to Supreme Court
After their third straight appeals court defeat, Bayer filed a petition to the U.S. Supreme Court to review the court verdict that paid out damages to Hardeman, who claimed Monsanto's Roundup cased cancer. Key arguments deal with federal preemption and expert evidence. – Farm Futures
Water shortage hurts farmers
Almonds are California's top agricultural export. Earlier in the year, USDA predicted a record almond crop in California. Now, however, farmers are struggling to keep almond trees alive as water reservoirs dry up. – The Associated Press
Meat-packing giant JBS
In a letter to Treasury Secretary Janet Yellen, Senators Bob Menedez and Marco Rubio are urging for a review of all U.S. acquisitions by JBS. The letter states the company has grown its presence in the U.S. meatpacking industry over the past 14 years through bribery and corruption. This comes after JBS made a bid to acquire the remainder of Pilgrim's Pride. - Farm Futures
Cattle industry sets sustainability goals
The National Cattlemen's Beef Association solidified the U.S. cattle industry's commitment to the environment and economy with the release of U.S. cattle industry sustainability goals. The cattle industry will demonstrate climate neutrality by 2040. – NCBA
Does crop insurance deter sustainability?
A new study from North Carolina State University suggests crop insurance serves as a disincentive for farmers to adopt sustainable practices on their cropland. "If insurance will cover crop losses due to various effects like drought or severe weather, a farmer may not want to pay the extra expense for climate change adaptation efforts," Rod M. Rejesus explains. – Science Daily
SNAP payment increases
After conducting a review of the Thrifty Food Plan, USDA announced a cost adjustment to increase the average Supplemental Nutrition Assistance program benefits by 21% beginning in October. USDA says the reevaluation was driven by current food prices, what Americans typically eat, dietary guidance and the nutrients in food items. – Farm Futures
Farmers Edge acquires CommoditAg
Farmers Edge is a Canada-based digital agriculture company offering technology, software and services for farmers. The acquisition of CommoditAg, an Indiana-based company, will expand the ability of Farmers Edge to offer e-commerce capabilities. – Business Wire
And your bonus.
Almost a quarter of all veterans call rural America home. With the recent events in Afghanistan, many people may find themselves frustrated, confused or upset. Mental health resources are available to help. -Military Times
Subscribe to receive top agriculture news
Be informed daily with these free e-newsletters
You May Also Like
---