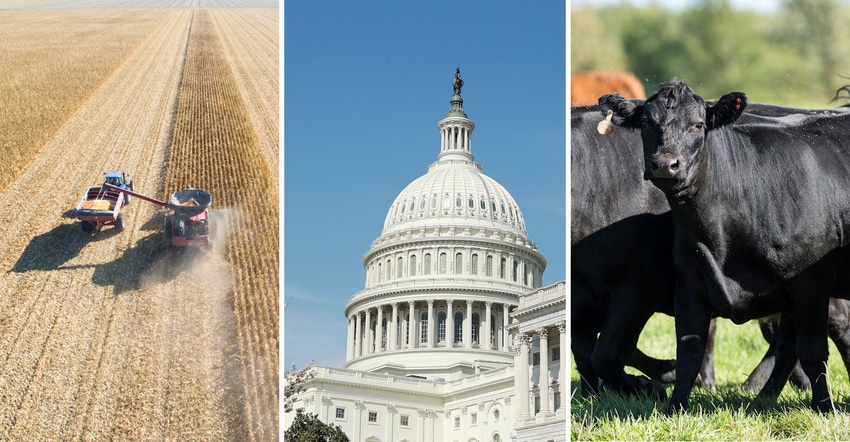 Missed some agricultural news this week? Here are seven stories to catch you up.
Ag land values jump 7%
The USDA's Land Values 2021 Summary report shows agricultural land values taking their biggest jump since 2012. The U.S. average farm real estate value climbed 7% over last year, checking in at $3,380 per acre. Cropland values also grew with Kansas, Nebraska and South Dakota, posting gains of 13.9%, 13.8% and 11.9%, respectively. – American Farm Bureau Federation
Historic Infrastructure bill clears Senate
The U.S. Senate passed the Infrastructure Investment and Jobs Act on Tuesday, which offers many important provisions for rural America. The bill will provide $1.2 trillion over eight years, including $110 billion for roads and bridges, $65 billion to expand broadband access and $17 billion for ports and inland waterways. - Farm Futures
Ag-gag lawsuits
Animal rights organizations and public interest groups are suing the state of Iowa over the Iowa Recording Ban. Current law provides enhanced penalties for trespassers engaging in video or audio recording. A federal appeals court also revived a lawsuit against an Arkansas law protecting farm organizations from undercover investigations from animal rights groups. – Iowa Capital Dispatch, The Associated Press
Dairy-beef crossbreds impact beef industry
The demand for beef is high, and 30% of the U.S. beef herd is in a drought-stressed area of the country. While beef slaughter is accelerating due to a tight feed supply, the dairy herd is expanding. The trend for dairy-beef crossbreds is on the rise as dairies breed the lower portions of their herds to beef bulls. – Wisconsin Agriculturist
One year after Iowa Derecho
This year marks one year since devastating storms hit the Midwest, including the Iowa Derecho. The storm destroyed 1 million acres of corn and 600,000 acres of soybeans in Iowa alone. With $11 billion of damage, the storm remains the costliest thunderstorm in U.S. history.  -KWQC
Markets respond to August WASDE report
The USDA's World Agricultural Supply and Demand Estimates report released Thursday morning provided a round of surprising data. USDA lowered 2021 corn yields to 174.6 bushels per acre, lower than markets were expecting, which spiked prices. If realized, that yield would still tie 2016's as the third largest on record. – Farm Futures
Sugar prices soar
Harsh frost in Brazil caused sugar prices to reach the highest level in four years on Tuesday. Earlier frosts already damaged Brazilian crops including corn and coffee after a tough year of drought. Brazil supplies roughly 40% of the global sugar trade. - Reuters
And your bonus.
"If you build it, they will come." The historic Field of Dreams movie site outside of Dyersville, Iowa hosted the long-awaited Major League Baseball game between the Chicago White Sox and New York Yankees on Thursday, Aug. 12. The new stadium was built with seating for a capacity of 8,000 people, nearly double the town of Dyersville's entire population. The game was originally scheduled for 2020, but postponed due to the pandemic. For many, "Field of Dreams" shows the need to have big dreams and follow them. An MLB game coming to a 193-acre farm in Iowa represents a dream realized. -CNN
Subscribe to receive top agriculture news
Be informed daily with these free e-newsletters
You May Also Like
---