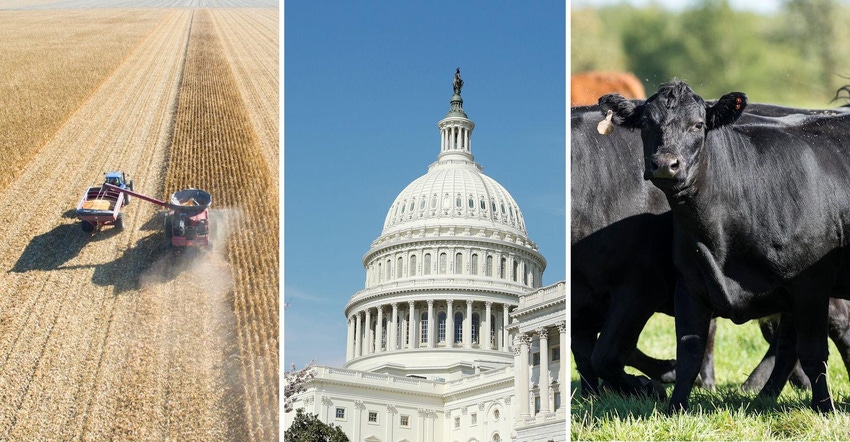 Need a quick catch up on agricultural news? Here are seven stories you might have missed this week.
1. The western United States is experiencing its worst drought this century. More than 93% of the land in seven Western states is in drought conditions, and nearly 59% of the area is experiencing extreme or exceptional drought—the two worst conditions—according to the latest figures released by the U.S. Drought Monitor.
Both figures are the highest this century for the area that covers all of Arizona, California, Idaho, Montana, Oregon, Washington and most of Utah.Before this year, the record for the amount of Western land in extreme or exceptional drought was 43%, set in September 2003.
2. Wildfires in Washington broke out over the long July 4th weekend prompting the governor to declare a state of emergency. The Batterman Fire burned over 8,000 acres prompting cattle producers to take measures to protect their cattle and environment.
Families were forced to move their hundreds of cow-calf pairs due to the Batterman Fire and take measures to fight it including discing around Conservation Reserve Program land to save sage grouse habitat and build fire breaks than what burned. 
3. Researchers at Edinurgh University's Roslin Institute are working to produce genetically engineered pigs. The goal is for the pigs to fight Porcine Reproduce and Respiratory Syndrome. The disease causes breathing problems and deaths in young animals and can result in pregnant sows losing their litters. The disease costs about ($2.5bn) in lost revenue each year in the US and Europe.
Vaccines have mostly failed to stop the spread of the virus that causes the syndrome, which is endemic in most pig-producing countries worldwide.
The Roslin Institute has produced pigs that can resist the disease by editing their genetic code.
Critics say creating disease-resistant animals will discourage farmers from improving the welfare of their livestock.
4.  A clash at the top of Mexico's agriculture ministry over the scope of President Andres Manuel Lopez Obrador's push to prohibit genetically-modified corn has cast uncertainty over the farm and food industries in the country that first developed the grain.
If liberally interpreted and successfully implemented, the new rules could ban imports of GMO corn by 2024, ending a dependence that last year stood at some 16 million tonnes of imported yellow corn, almost all of it from American farmers and used to feed Mexico's massive livestock sector.
A more restrictive interpretation of the planned ban could allow GMO corn for animal feed – and save the U.S. exports.
Agriculture Minister Victor Villalobos believes animal feed will not ultimately be covered by the ban, according to an official with knowledge of the minister's thinking. Earlier this year Villalobos assured U.S. agriculture chief Tom Vilsack that imported GMO corn for animal feed will be exempted.
5. The  Purdue University/CME Group Ag Economy Barometer  marks a second month of sharp declines, down 21 points to a reading of 137 in June. Producers were less optimistic about both current conditions on their farming operations as well as their expectations for the future. The Index of Current Conditions dropped 29 points to a reading of 149, and the Index of Future Expectations fell 17 points to a reading of 132. The Ag Economy Barometer is calculated each month from 400 U.S. agricultural producers' responses to a telephone survey. This month's survey was conducted June 21-25.
6. President Joe Biden says farmers should be able to repair their own equipment.  This week, President Joe Biden directed the U.S. Federal Trade Commission to draft new rules aimed at stopping manufacturers from limiting consumers' ability to repair products at independent shops or on their own.
While the agency will ultimately decide the size and scope of the order, the presidential right-to-repair directive is expected to mention mobile phone manufacturers and Department of Defense contractors as possible areas for regulation. Tech companies including Apple Inc. and Microsoft Corp. have imposed limits on who can repair broken consumer electronics like game consoles and mobile phones, which consumer advocates say increases repair costs.
The order is also expected to benefit farmers, who face expensive repair costs from tractor manufacturers who use proprietary repair tools, software, and diagnostics to prevent third-parties from working on the equipment.
7. And since it's almost the weekend and we all could use a laugh... Here's a meme to get you going!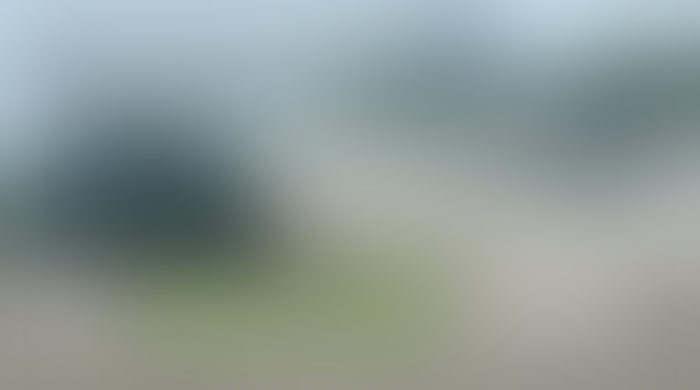 Subscribe to receive top agriculture news
Be informed daily with these free e-newsletters
You May Also Like
---