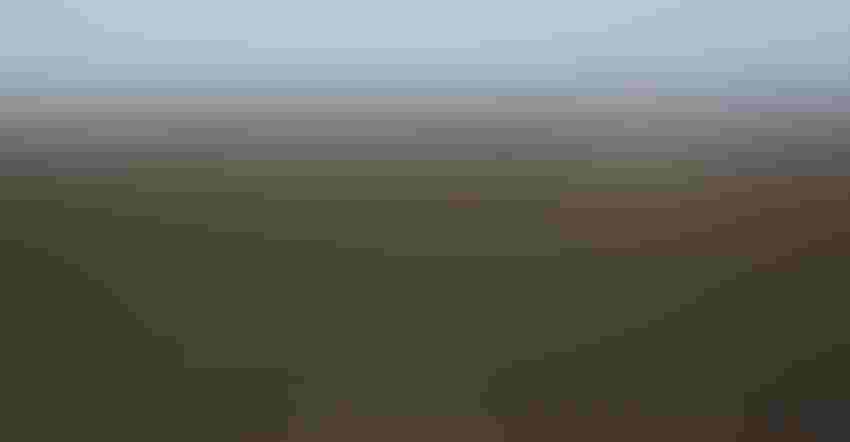 PATIENCE, PATIENCE: Wet conditions last fall and possibly again this spring will challenge the patience of Minnesota farmers who are itching to plant their 2020 crops.
Paula Mohr
Patience, patience.
That's what Minnesota farmers will need to exercise to the fullest this spring as the promise of planting draws near.
Why? Last fall's wet weather did farmers no favors. Some fields still have corn to be harvested. Less fall tillage was done so a lot of trash hasn't decomposed. Any fall fertilizing occurred mostly in nighttime dreams. And the biggie for many: A lot of soil compaction.
"There's not much frost out there and that could signal a 'normal' year, but soil profiles have been wet since last fall," says Bruce Carlson, technical specialist with CHS Agronomy. "Farmers may think they can get into fields earlier. But with a wet year, fields have a lot of compaction. Be patient when working fields."
Carlson, a 35-year agronomist veteran based in Forest Lake, Minn., offers the following observations for farmers this coming spring season:
1. Expect limited nutrient availability. Fall fertilizer nutrients that were applied may not have mineralized and hence, will not be available early in the spring.
"Everything tightened up so quick [last fall] that there might not be as many nutrients available right away," Carlson says. Soil sampling is important so you know what nutrients are in your soil. Be prepared to adjust fertilizer amounts and application methods. It will be more important to use a starter in-furrow fertilizer. Plus, you might want to consider an additional broadcast fertilizer. With both, there are fertilizer additives that would make phosphorus more available in the spring.
2. Leaching nitrogen could be a problem. With a wet fall followed by a snowy winter followed by a possible wet spring, nitrate leaching could be a concern for some.
"The reality is, even if it doesn't rain this spring, it will still be wet and there's a chance for nitrate leaching and denitrification," Carlson says.
Plus, fields last spring that had N and sulfur applied and then were not planted also no longer have those nutrients since rain carried them away.
3. Anticipate "fallow field" syndrome. Fields left fallow after corn have a reduction in beneficial fungi called vesicular-arbuscular mycorrhizal (VAM). A reduction in VAM, which helps dissolves phosphates in the soil, can cause a yield reduction in the next corn crop.
If you were able to sow a rye or oats cover crop, then this would not be an issue for you. However, if you are looking at fallow corn fields, consider adding a starter fertilizer with phosphorus and chelated zinc, Carlson says.
4. Step up your weed management. "Weed control will take more work this spring," he says. "Waterhemp is No. 1 in greater Minnesota, and germination happens all growing season long. On fallow fields, you'll need to burn it down first."
Next, Carlson says farmers will want to consider three herbicide applications — preplant, pre-emergence and post-emergence on corn. A lot of farmers already do all three on soybeans, he says.
5. Scout early and often. On fallow fields, there is also the potential for more insects. After sowing soybeans, for example, keep an eye out for the bean leaf beetle. In corn, look for army worms and cutworms.
"Weedy fields are a host for insects that are ready to do damage in 2020," Carlson adds.
6. Boost soybeans with seed inoculants. Saturated soils have low or no helpful rhizobia, a nitrogen-fixing bacterium common in soil at the root nodules of legumes.
"It will be important this year to make sure soybeans are inoculated," Carlson says.
About the Author(s) Paula Mohr has been editor of The Farmer since 2004. She enjoys covering a wide range of topics that are of interest to Minnesota producers.
Subscribe to receive top agriculture news
Be informed daily with these free e-newsletters
You May Also Like
---