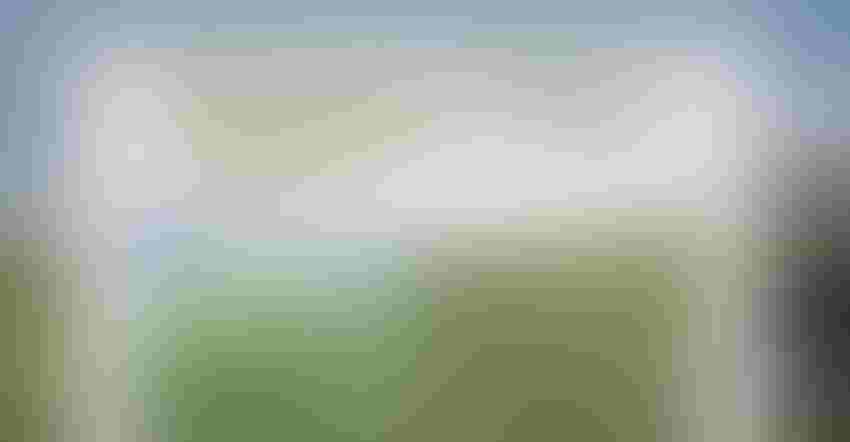 HAPPY BIRTHDAY: This year, the Answer Plot program is celebrating its 20th year of agronomic research and demonstration initiatives.
With a challenging corn and soybean market and uncertain spring weather, farmers want to feel confident they're choosing the right crop inputs and the right management strategies.
Using insights derived from two decades of data from thousands of field trials across the U.S., the WinField United agronomy team has released five recommendations for the 2018 growing season that can help increase yields and improve return on input investments.
1. You could be leaving 90 bushels on the table. Response to scores help farmers manage input decisions with a clear understanding of potential return on investment. The Answer Plot program measures crop response to management strategies, including plant population, nitrogen application, continuous corn and fungicide application. The bottom line: Nearly 90 bushels could be at risk on any acre every year if farmers are not using all the management strategies at their disposal.
2. Plant with confidence. To help farmers choose the right seed for each acre, WinField United collects data on 240 corn hybrids and 360 soybean varieties at nearly 200 Answer Plot locations each season. That information populates the R7 Tool by WinField United Top 10 feature, which finds the best 10 products for any field and expected growing conditions, including geography, soil type, crop maturity and irrigation.
3. Let fungicide data do the talking. Beyond guiding hybrid or variety selections, response-to-fungicide (RTF) scores indicate where to scout for conditions that favor disease growth to best predict return on investment from fungicide use. The Answer Plot program gauges RTF scores on 240 corn hybrids every year. In 2017, based on data from 41 locations, average yield response after fungicide application was 11.2 bushels per acre.
4. Keep nitrogen in its place. Nitrogen stabilizers slow the rate of nitrogen conversion so nutrients are ready and waiting for developing plants. The Answer Plot team is actively applying learnings from more than 400 independent research trials, which found treating fields with NutriSphere-N Nitrogen Fertilizer Manager increased corn yield by an average of 10 bushels per acre compared to untreated plots.
5. Seed treatment stops small pests from becoming big problems. A well-chosen seed treatment can prevent damage from soybean yield threats including soybean cyst nematode and sudden death syndrome. Based on testing at 25 Answer Plot locations with moderate to high SCN pressure, combining Warden CX and ILeVO seed treatments boosted soybean yield by 2.8 bushels per acre.
Applying 20 years of insights
The Answer Plot program is an industry leader in agronomic research and demonstration initiatives. Celebrating its 20th year, the program includes trials conducted at nearly 200 locations across 30 states and in five countries. Every year, more than 6 million data points are collected and analyzed by location, hybrid or variety, management strategy, and more to uncover timely information farmers can use to get more from every acre.
"We've packed a lot of learning into the first two decades of the Answer Plot program," says Kevin Eye, vice president, WinField United. "The insights we've discovered are helping farmers get more from their input investments by making more confident decisions. We are thrilled to play a role in that success. At the same time, there is so much left to evaluate and learn. We're already well into the 2018 season, and we look forward to the insights we can discover and share from this year's trials."
To learn more about the Answer Plot program, including agronomic insights and information on events in your local area, go to answerplot.com.
Source: WinField United
Subscribe to receive top agriculture news
Be informed daily with these free e-newsletters
You May Also Like
---