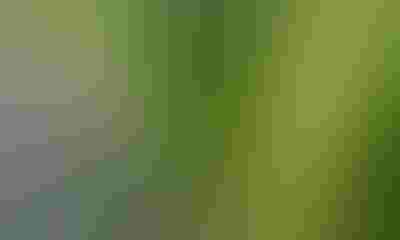 All that glitters is not gold, but all that is dark, black and ugly is not a problem either. This maxim could serve you well if you're scouting cornfields this time of year.
Dave Nanda, crops consultant with Seed Consultants Inc., sponsor of Crop Watch '16, has spent a lifetime walking cornfields during this part of the season. If you find disease lesions or silks clipped by beetles, those are issues you will want to address quickly. If you find any of the three things discussed here, you can likely still sleep at night and not worry about your corn yields.
These situations are typically nonfactors:
1. Minor blemishes are usually not a big deal.

CONSIDER IT A NONFACTOR: The scraping on this leaf, likely caused by an insect, may catch your attention, but it's nothing to worry about, specialists say.
You will find places on a leaf now and then that look like they have been scraped with a knife. Dave Nanda says this is typically caused by an insect working on the leaf surface. In most cases, this type of blemish is of no consequence, especially if you only see it on leaves here and there.
It's more important to be paying attention to possible silk clipping by Japanese beetles or rootworm beetles than this type of blemish, Nanda adds.
2. Not all insects cause harm.
Grasshoppers are listed as a corn pest in the Purdue University Corn & Soybean Field Guide. According to the guide, they can chew holes in leaves and cause leaf loss. Thresholds are noted for control.
However, you seldom find enough grasshoppers in corn to cause that kind of damage. The guide notes that damage may be worse on outside rows near a fencerow or field edge. If you do see them and are concerned, be sure to scout the entire field.
Insects that typically cause more economic damage in corn include rootworm beetles and Japanese beetles.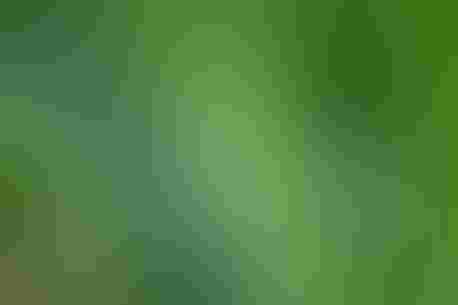 SELDOM A MAJOR PLAYER: Grasshoppers like this one can cause leaf loss by chewing up leaves, but only if they occur in large numbers. More damaging insects are rootworm beetles and Japanese beetles.
3. Black substance is likely decaying pollen.
If you find a dark or black substance on stalks, particularly where leaf collars or the ear joins the stalk, it's likely just decaying pollen, Nanda notes. Pollen that lands and stays on plants, such as in leaf collars, will eventually decay. It's not a disease and is of no concern, he concludes.
Subscribe to receive top agriculture news
Be informed daily with these free e-newsletters
You May Also Like
---