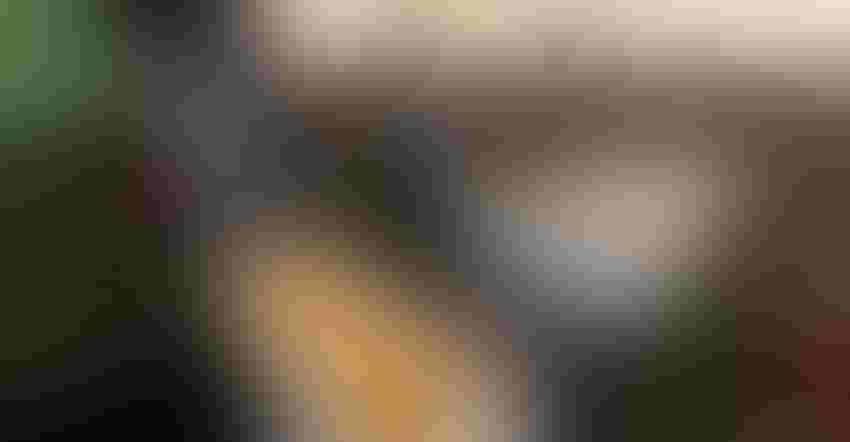 The past year's run-up in fertilizer and input prices will have major consequences for 2022 acreage allocations and will have the most significant impact on growers' planting decisions since 2008-2009, according to the January 2022 Farm Futures survey.
Some 93% of farmer respondents in the survey expect high input costs to slash 2022 profits compared to last year. The survey, conducted via email questionnaire during Dec. 3-20, 2021, found that high input costs will drive U.S. growers to plant fewer corn acres in 2022 in favor of other crops with less expensive production costs.
After totaling the responses from 613 growers, Farm Futures projects 2022 corn acreage at 90.4 million acres in 2022 and soybean acreage at 92.4 million acres. It will be the third time in U.S. history more soybeans than corn will be planted following only 2018 and 1983, when the infamous drought and Payment-in-Kind program curtailed normal planting practices.

The last – and only – time soybean acreage surpassed that of corn was in 2018 when 296,000 more acres of soybeans than corn were planted.
If realized, the data points to the largest soybean crop on record, surpassing 2017's record of 90.2 million acres. Using trendline yields from USDA's baseline projections, 2022 production could rise to a record breaking 4.70 billion bushels.
Around half of survey respondents expected to buy some inputs this spring, with fuel (66%) and potash (33%) hovering at the top of farmers' lists. But two other inputs on growers' spring shopping lists provide some glaring indicators about 2022 acreage intentions.
Over 33% of growers planned to buy UAN fertilizer this spring and an additional 29% will purchase urea ahead of planting activities. These spring applications are more characteristic of regions with warmer winter soils, thus favoring soybean acreage. And with 66% of growers still planning to apply nitrogen this spring, soybeans appear to be a safe bet.
Corn acreage will dip nearly 3 million acres from last year's sowings as per acre production costs in Illinois for growers looking to yield 200 bushels per acre (bpa) have soared 58% to 69% higher over the last six months. With lower acreage, USDA's trendline yield projections of 181.0 bpa would leave 2022 U.S. corn production at 14.92 billion bushels, the third largest corn crop in U.S. history.
The wheat wrinkle
Double crop winter wheat and soybean rotations have likely already consumed many of those corn acres. Farm Futures projects 2022 winter wheat acreage at 35.2 million acres, up 4.7% from last year. USDA's current forecast for 2022 winter wheat seedings stands at 34.4 million acres.
Further evidence of farmers balking from high input costs also surfaced in the 2022 spring wheat and durum forecasts. The Farm Futures survey found 10.8 million acres of spring wheat and 1.5 million acres of durum are currently expected to be planted in the Northern Plains this spring.
These totals are 5.4% and 6.5% lower, respectively, then last year. Spring wheat sowing typically requires higher fertilizer applications. In a region where fertilizer access is less consistent than along the Mississippi River corridor, the added costs of high fertilizer prices may not be worth the hassle this year.
Provided the Plains see some drought relief over the next couple months, trendline wheat yields could rise to 49.1 bpa in 2022, resulting in 1.92 billion bushels of wheat production. However, after the 2021 crop shortfall in the Northern Plains, the projected 2022 crop would not likely relieve current supply stress on the wheat market.
Using USDA demand estimates for 2022/23, ending wheat stocks under these forecasts will fall to 610 million bushels. That will tighten the stocks-to-use ratio by 2.5% to 29.5% - the tightest wheat supply environment since 2013/14. Unless Europe and Russia harvest bumper crops this summer, high prices are likely here to stay.
Total acreage outlays
Farm Futures projects 230.3 million acres of corn, soybeans, and wheat will be planted in the U.S. this year. That will be the fifth largest acreage in history for these three crops. It represents a 1.4% increase in acreage from the last year. These projections hang increasingly in the balance of the Plains.
In that region, smaller cattle herds due to lingering drought and $6/bushel corn could shift some forage acres into row crop production this spring. If fertilizer prices continue to fall over the coming weeks, this acreage forecast could easily shift more corn acres into production in 2022, likely at the expense of soybeans and spring wheat.
Price implications
While preliminary 2022 corn and soybean acreage and yields point to large harvests, farmers should not expect a price collapse. Global and domestic demand for U.S. grains remains robust. USDA's baseline forecasts expect slightly lower prices will drive up export demand for all three grains relative to 2021/22 volumes.
While supply pressure will ease slightly, corn and soybean stocks are still project to remain tight. Corn supplies in 2022/23 will closely mirror those of 2021/22, easing 0.2% to 10.6%. It will be the ninth tightest ending corn supply in U.S. history.
Soybeans will see more supply easing than corn, likely to levels that could alleviate much of the current stock tightness impacting the market. Farm Futures projects that with an estimated 2022/23 demand forecast of 4.5 billion bushels adopted from USDA's baseline projections, 2022/23 stocks-to-use ratios will grow from 8.0% this year to 12.6%.
While that could open the door to lower prices, the extra supply availability could renew international export interest in U.S. soybeans, which has suffered this year on the heels of a strong Brazilian crop and easing import demand from China.
Looking forward
USDA releases its first look at 2022 acreage estimates Thursday, March 31, 2022. Farm Futures will conduct another grower survey ahead of the Prospective Plantings report to update producer sentiment and acreage forecasts for the 2022 season.
To be sure, a lot can change in the next eight to ten weeks before planting begins. Drought relief and lower input prices are the best hopes for potential acreage shifts from this forecast. At any rate, expect 2022 to be an exceptional year for U.S. agriculture.
Subscribe to receive top agriculture news
Be informed daily with these free e-newsletters
You May Also Like
---