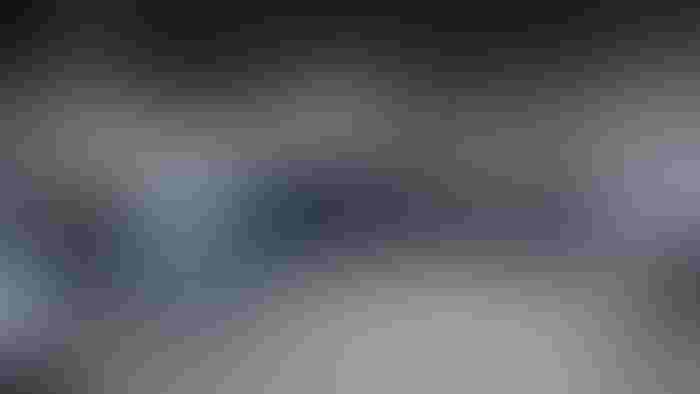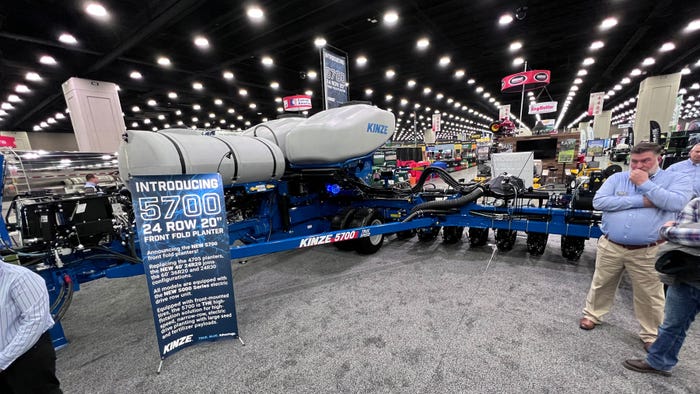 The night before doors opened on the 2023 National Farm Machinery Show, a Kinze event displayed the company's new 5000 Series row unit and its beefed-up planter line. The row unit rethinks daily maintenance and provides a range of durability and precision features.
While the new unit has a range of features, perhaps the biggest news is the reduction in grease zerks a farmer must deal with daily when planting. The company has reduced the number by 60. On a 24-row planter, you'll find 60 fewer daily grease zerks to service. That's a major time savings for a planter that already has start-and-go tech to get you in the field faster.
And for 2024, there is a planter model change, too. The 4905 will be replaced by the 5900, and the 4705 will be replaced by the 5700, which will also add a model.
"The 5000 Series planter units will all be electric-drive," says Brad Niensteadt, senior product specialist for electronics. "They will feature bulk-fill and come in two configurations — the 5900 and 5700."
The 5900 frame is like the 4905 it replaces, but it will feature the new 5000 Series row unit, which will offer the True Rate meter as standard with the True Speed high-speed meter as an option. It will offer hydraulic downforce and air-adjusted closing wheels as options. The 5900 will be offered in these 30-inch configurations as a 12-, 16- or 24-row machine.
The new 5700 replaces the 4705 and will be offered in 36-row, 20-inch and 24-row, 30-inch configurations. And new for 2024 is a 24-row, 20-inch narrow-row planter. This new configuration will feature a 40-foot, three-section frame configuration with front-mounted, high-flotation tires for reduced soil compaction, better residue flow, a rear-facing transport camera and work lights.
Thinking about maintenance
A planter has a lot of wear points. As noted, Kinze has put in long-life bushings and bearings that don't require daily greasing. In addition, new large-cast parallel arms come equipped with double bushings for long life. Niensteadt says the double bushings work with the parallel arms that are 20% larger than in the past. "And you can replace the bushings without replacing the parallel arms," he adds.
The individual 5000 Series row unit for the new planters has a smoother design, which has been retooled to be "electronics ready." Its interior design features channels where the wiring harness sits, keeping it contained and out of harm's way.
Open the row unit, and in the lid, you'll find caps for hoses and plugs for row units. If you use those to shut off rows for specific types of planting, knowing where those plugs or cabs are in each row can be a timesaver and keeps them from getting lost. And you can plug hoses, which is a handy way to keep critters out when in storage.
Niensteadt says the planter is upgradable. If buyers want to lower the entry point for 2024, they can spec a machine with True Rate meters, which have returned to the market, and perhaps leave off hydraulic downforce. The meters can be upgraded to True Speed for faster operation, with hydraulic downforce, in the future. Add in those "livability" features with less daily lubrication requirements, and Kinze is working to boost productivity. Learn more at kinze.com.
Subscribe to receive top agriculture news
Be informed daily with these free e-newsletters
You May Also Like
---