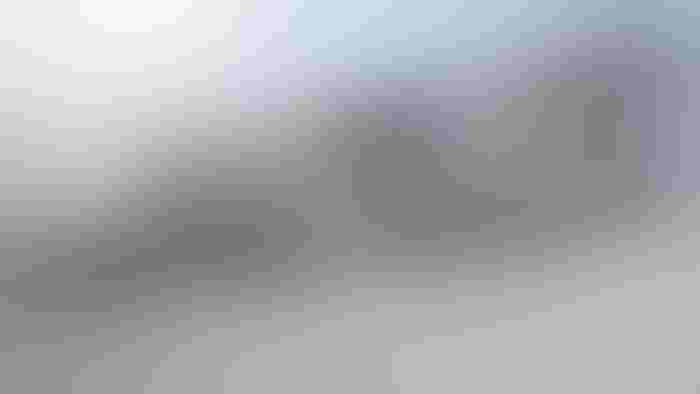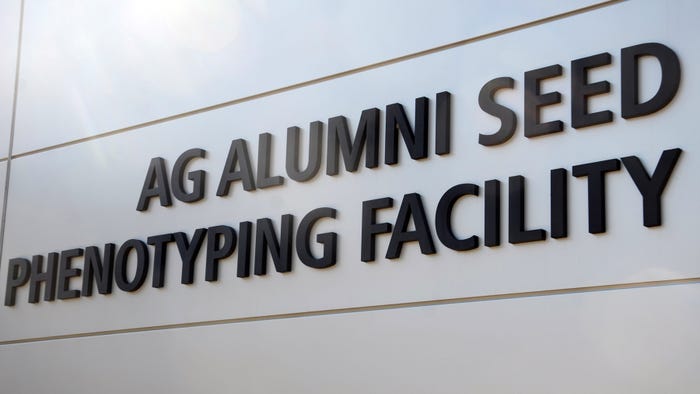 When considering what a plant looks like and how it develops, how do you separate the effects of genetics from the impact of environment? If you're a Purdue University researcher, you request space and set up an experiment in the Ag Alumni Seed Phenotyping Facility on the West Lafayette, Ind., campus. In this facility, you can not only control the environment, but also request a variety of measurements on each plant at key stages in the life cycle.
Opened in 2018, the phenotyping facility complements work in the field conducted at the Agronomy Center for Research and Education through the Indiana Corn and Soybean Innovation Center. Both were featured recently when the Purdue College of Agriculture brought together key stakeholders to showcase digital agriculture.
The staff of the phenotyping center is led by Yang Yang, with help from Mike Gosney and Chris Hoagland. Indiana Prairie Farmer first toured the facility soon after it opened. This latest tour highlights its capabilities since a recent expansion, made possible with help from Ag Alumni Seed. Here is a snapshot of the center today, based on input provided by the staff during the tour:
Second growth chamber. Room was left for a second growth chamber, and it is now growing plants. As viewed through the window, various trials are underway, including one with soybeans, nearing maturity, and one with rice.
Controlled conditions. Conditions within each growth chamber can be controlled to match the parameters of the experiment. For example, if someone wants to see how corn responds to 700 parts per million of carbon dioxide in the atmosphere, rather than the 400 ppm present today, the chamber can be adjusted to reflect a more carbon dioxide-rich environment.
Mature plants. With increased space, the staff notes that more experiments can continue through the life cycle of plants. The first crop of corn to mature in the facility came off the line recently.
Two aboveground measurement techniques. Each plant enters the imaging tower in its own pot, moving along an automatically controlled conveyor belt. Plants are not touched by human hands. They can be cycled through the tower as often as necessary. The biggest challenge, Hoagland notes, is providing enough digital storage room for data. While in the imaging tower, plants visit both the RGB and hyperspectral cameras.
Belowground pictures. Ever had a CT scan? Plants in this facility have them at key stages during their life cycle. The X-ray CT root scanner collects data on living plants. Once the plant is finished, it returns to its growth chamber, all without human intervention.
Real-world applications. Some potential future applications coming from work done at the phenotyping facility are taking shape. Possible applications include flying a cornfield and detecting carbon accumulation amounts. Also, perhaps someday it will be possible to detect corn rootworm feeding based on how affected plants react in subtle ways not measurable before.
Future developments. Someday soon, the staff says plants will start in adjacent greenhouses and transfer to the growth chambers automatically. It's part of an effort to ensure plants in the facility aren't exposed to airborne fungi at any time in their life cycle.
There are things yet to lean about processes within the facility, too. For example, does X-raying impact root growth? Right now, the answer isn't known, but researchers are looking.
Subscribe to receive top agriculture news
Be informed daily with these free e-newsletters
You May Also Like
---