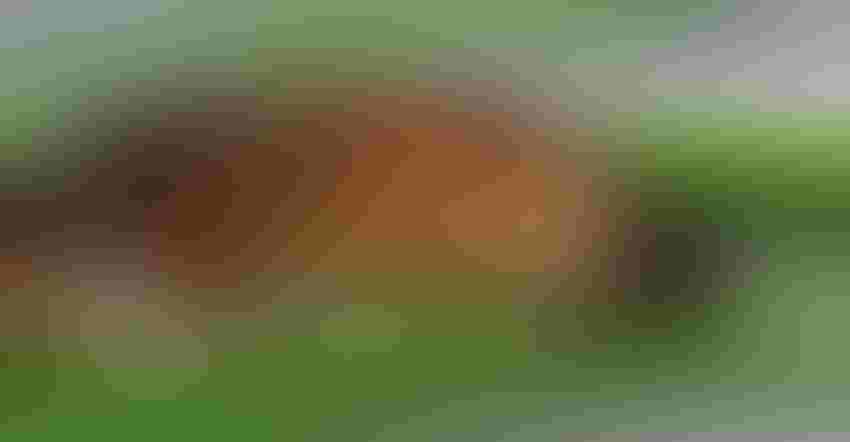 WATCH FOR SLUGS: No-tilled fields are a great habitat for slugs. Last year, many farmers reported having to replant once, some of them twice, because of widespread slug-feeding damage.
Joseph Berger, Bugwood.org
The slimy slugs that wreaked havoc on fields last year aren't out in big numbers yet, but no-tillers should be on high alert.
The first report this season from the PA Slug Project, part of the Soybean On-Farm Network funded by the Pennsylvania Soybean Board, showed that marsh slugs are most active right now — albeit in low numbers — along with gray garden slugs and banded slugs.
Penn State Extension educators monitor slugs through traps placed in fields and report activities online each week.
Last year's slug activity got so bad that some growers reported having to replant not once, but twice. At a meeting in January, John Tooker, professor of entomology at Penn State, said 2021 was especially bad because heavy snow that fell provided enough insulation for adult slugs to overwinter and lay eggs in spring. This caused problems for growers last May and June.
It's hard to tell what problems will arise this year — widespread heavy snow was limited to only certain areas of the region — but long-term no-till provides a good environment for slugs to thrive. It's estimated that at least 70% of corn and soybeans are no-tilled in Pennsylvania.
Planting tips
If you haven't started planting, Penn State Extension recommends planting at the appropriate soil temperature to allow for faster germination and seedling growth. Ensuring good furrow closure is crucial as this will prevent slugs from easily feeding on seeds and seedlings.
Also, scouting is recommended using traps. Baits can be used as a rescue treatment, and Extension recommends using a bait when more than two slugs are caught and severe slug-feeding damage is seen.
Control options
As slugs are mollusks, insecticides used to control other pests are not effective, and they can knock out beneficial pests that could provide some control.
Slugs will eat almost anything, but they tend to like soybeans and brassica cover crops best. Corn is only an option when there is nothing else to eat.
Tooker has recommended the use of metaldehyde bait pellets spread at the rate of 10 pounds per acre, or four to six pellets per square foot. Since slugs will come out after a good rain and these pellets are water-soluble, he recommends applying them after a good rainstorm.
You can also try the "rule of 3": mixing 30% nitrogen 1-to-1 with water, spraying it when it's dark when slugs are most active, and doing it three nights in a row. It might not work for everyone, especially with nitrogen in low supply and prices being so high, but the concept has grown in farmer networks — although it's known to only provide temporary relief.
Planting green is also a good option, as it provides good protection for ground beetles and other predators that feed on slugs. But only do this if you're experienced or have talked to another farmer that is doing it.
About the Author(s)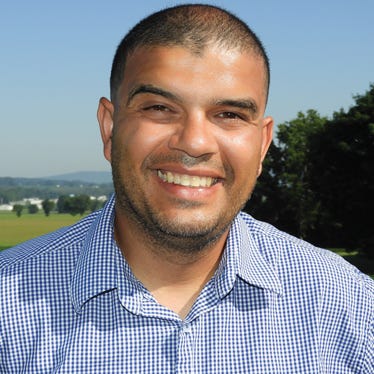 Editor, American Agriculturist
Chris Torres, editor of American Agriculturist, previously worked at Lancaster Farming, where he started in 2006 as a staff writer and later became regional editor. Torres is a seven-time winner of the Keystone Press Awards, handed out by the Pennsylvania Press Association, and he is a Pennsylvania State University graduate.
Torres says he wants American Agriculturist to be farmers' "go-to product, continuing the legacy and high standard (former American Agriculturist editor) John Vogel has set." Torres succeeds Vogel, who retired after 47 years with Farm Progress and its related publications.
"The news business is a challenging job," Torres says. "It makes you think outside your small box, and you have to formulate what the reader wants to see from the overall product. It's rewarding to see a nice product in the end."
Torres' family is based in Lebanon County, Pa. His wife grew up on a small farm in Berks County, Pa., where they raised corn, soybeans, feeder cattle and more. Torres and his wife are parents to three young boys.
Subscribe to receive top agriculture news
Be informed daily with these free e-newsletters
You May Also Like
---