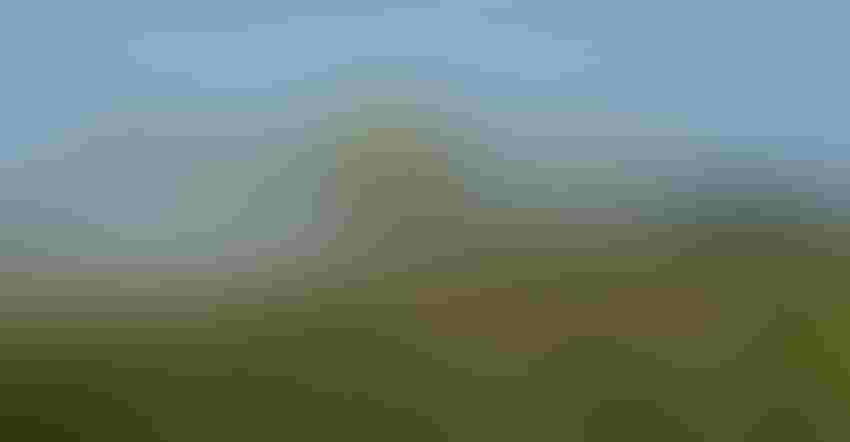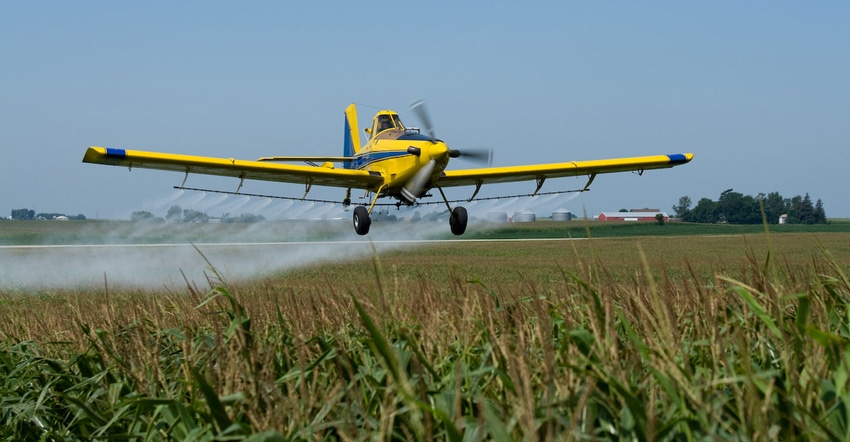 CROP PROTECTION: During the growing season, diseases can show up to attack crops and reduce yields. When diseases threaten, growers can protect the yield potential of their crops by applying foliar fungicide.
Keeping our bodies healthy requires much more than preventing and treating diseases. So why not use the same approach to keep crops healthy? Think about the number of factors that affect people's personal health beyond disease. They need to eat well, stay hydrated, get enough sleep and protect themselves against the elements, among other things.
Plant health is not entirely different, notes Nick Fassler, technical marketing manager at BASF. In addition to warding off the many diseases that can cripple and kill them, plants must be able to get the nutrients and energy they need, as well as mitigate risks from stressors in the field.
Preventive fungicide applications can help corn and soybean growers adopt this whole-plant health approach. Beyond protecting crops against yield-robbing diseases, the fungicides can deliver additional plant health benefits, including improved growth efficiency and greater stress tolerance. This can help growers maintain high-quality crops through the growing season and ultimately maximize yield potential.
Why apply foliar fungicide on corn, soybeans?
How can preventative fungicides improve plant health beyond disease protection? In the form of four key contributions, say corn and soybean disease experts from BASF. They provide the following information and explanation.
1. Better use of nitrogen. Nitrogen is a primary plant nutrient. It helps keep crops healthy and green. Corn crops require efficient nitrogen availability to reach their maximum yield potential. But wet weather seasons can deplete nitrogen sources in the ground through leaching and denitrification. When this happens, deficiency symptoms can start to occur on the older leaves of plants as nitrogen moves to feed newer, emerging leaves.
Certain fungicides with plant-health benefits can activate the critical enzyme nitrate reductase. This can promote improved nitrogen uptake and assimilation in the plant, and result in more nitrogen available to support plant growth and increase yield potential.
Corn crops treated with the Headline AMP fungicide in field trials were found to achieve higher yields than untreated crops across varying nitrogen rates. With 100 pounds of nitrogen applied, the Headline AMP-treated corn achieved 9.1 bushels more per acre than their untreated counterparts. And that yield improvement more than doubled to 19.4 bushels per acre when 200 pounds of nitrogen was applied. This was in an on-farm trial in Illinois. The corn was planted April 28, 2015.
2. Increased photosynthesis. Wet weather conditions can do more than deplete nitrogen availability. They also can increase the presence of diseases and introduce greater stress in crops like soybeans. This added stress can leave the crop with less energy, which can negatively impact photosynthesis and growth efficiency.
Growers who choose the right fungicides and preplanning applications can get ahead of these challenges and better prepare their crops to withstand the elements. BASF Priaxor fungicide for soybeans, for example, has been found to increase photosynthesis by nearly 30% compared to untreated crops in water-stressed conditions. These trials were conducted in the greenhouse and in the field. Such improvements in photosynthesis means the plants are creating more energy for use in reproductive stages, and that can ultimately lead to a higher yield potential.
FIELD TRIAL: These photos show untreated corn plants (left) compared to plants with Headline AMP fungicide applied at V8 stage of corn growth at 10 fluid ounces per acre. This was an Illinois on-farm field trail.
3. Improved stress tolerance. There's no way to prevent environmental stressors like hail, drought and heat. But by using fungicides that deliver both disease control and plant health benefits, growers can improve the stress tolerance of crops in less-favorable growing conditions to help keep them healthy and strong through harvest.
Hail can compromise corn crops by tearing and reducing viable leaf tissues. This creates open wounds on plants that make them more susceptible to disease penetration. A post-hail fungicide application can protect whatever viable leaf tissue remains from further infections of common diseases, helping the plant maximize photosynthesis.
Hot and dry conditions, meanwhile, can cause plants to close their stomata to conserve water. This leads to plants wilting, which decreases their ability to absorb light energy and conduct photosynthesis. Fungicides have been found to open stomata and increase photosynthesis in plants so they can keep energy production moving in dry, hot conditions.
4. Improved standability. Poor cornstalk quality can lead to higher harvest losses and lower harvest efficiency, both of which can increase a grower's costs. Applying a fungicide with disease control and plant health properties can help improve corn standability and harvestability. First, it can reduce stress from diseases and adverse weather conditions that can impact stalk integrity. Second, it can reduce the likelihood of cannibalization, which can degrade stalk quality. And third, it can reduce stalk lodging.
Source: BASF
Subscribe to receive top agriculture news
Be informed daily with these free e-newsletters
You May Also Like
---