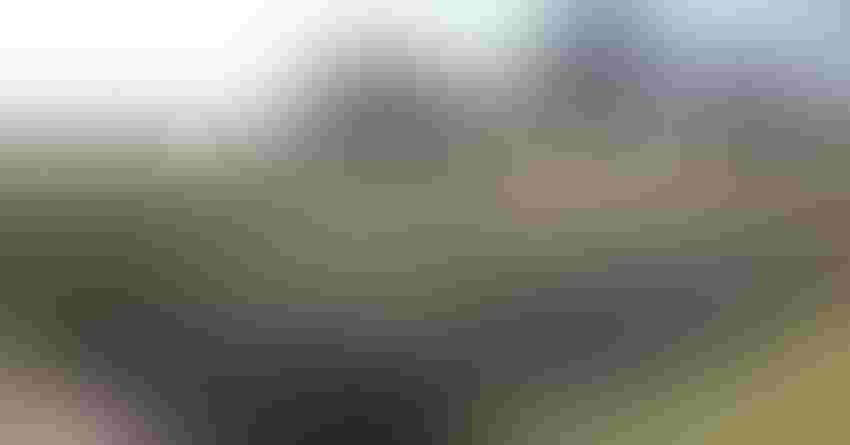 A study conducted by the University of Tennessee Institute of Agriculture gathers data on herbicide options for pigweed management.
Whitney Haigwood
The battle against pigweed continues across the Midsouth. Herbicide-resistant populations leave farmers with few chemical control options to control it. Now the agriculture industry is presented with new challenges, awaiting the EPA review of three herbicides proven effective against pigweed. 
Label and use restrictions for products such as atrazine, diuron, and fluometuron (Cotoran) will likely impact pigweed management across future corn and cotton acres planted in the Delta.
Larry Steckel, weed specialist with the University of Tennessee Institute of Agriculture, understands the dilemma farmers face.
"If we lose effective herbicides to resistance or regulatory hurdles – what are we left with to control these weeds?"
Farmers have dealt with pigweed populations resistant to Roundup and Staple for some time, and the resistance continues to grow. Some fields in Tennessee have pigweed populations resistant to dicamba and 2,4D. The same goes for Arkansas, in addition to glufosinate resistance.
"When it comes down to it, we need every tool in our toolbox that we can use," said Tom Barber, extension weed scientist for the University of Arkansas System Division of Agriculture. "Atrazine, diuron, and Cotoran are all very effective in controlling Palmer amaranth. These especially work in pigweed populations that may be resistant to 6 or 8 other herbicides. Limiting herbicide options will put our ag industry in jeopardy. If farmers cannot use these, it could mean complete yield loss in some cases."
Steckel concurred, "If weeds take over the crops, it will impact our production of the fiber and grain that clothe and feed the world."
Atrazine Registration Proposal
Proposed revisions on all atrazine labels will impact growers who rely on the application in field corn, sweet corn, grain sorghum, and sugarcane crops.
The EPA opened public comment this past summer regarding mitigation measures intended to protect aquatic life. Comments closed on Oct. 7.
 The atrazine proposal would:
Prohibit application when soils are saturated or above field capacity

Prohibit application during rain or when a storm event, likely to produce runoff from the treated area, is forecasted to occur within 48 hours following application

Prohibit aerial applications of all formulations

Restrict annual application rates to 2 pounds of active ingredient or less per acre per year or less for applications to sorghum, field corn, and sweet corn
Another part of the proposal is a pick list of conservation practices.
Barber explained, "Depending on the farm location, growers will have to choose certain mitigation practices from the list to continue using atrazine."
Some of the options include the implementation of cover crops, vegetative filter strips, contour farming, buffer strips, and no-till or reduced tillage. These requirements are intended for fields located in watersheds with an estimated atrazine concentration of 3.4 μg/L or higher. Locations with higher estimated concentrations would likewise have greater mitigation requirements.
Application rate, crop type, and field susceptibility to run-off are also factored into the equation.
"If it all goes as written, farmers may be tied to post-emergence only applications of atrazine, and it would limit everyone to 2 pounds maximum per acre," he said.
Barber pointed out that decisions are left to be made.
"The atrazine registration is still in the evaluation process, and a panel of scientists has more data to review."
Impact on Diuron and Cotoran
 Barber said proposals on the use of diuron and Cotoran are a dire situation for Arkansas cotton production.
"The proposed interim decision for diuron is based on risk assessments identifying carcinogenic effects.
"There is a zero-tolerance policy for cancer-causing agents," he said. 
Barber also noted that from a row crop perspective, diuron is not used at high exposure rates for pre-emergence and post-direct applications in cotton production. He has encouraged EPA representatives to look back at the data and consider the use rates in their decision.
"The product works really well on a pigweed, but if diuron is concluded to be cancer-causing, then it will be removed from the shelf and there is nothing we can do about it," he said.
When it comes to Cotoran, that is more of a groundwater issue.
Risk assessment for Cotoran is based on soil classification surveys from the USDA, and Barber expects language to be approved reducing the use of the herbicide.
"If everything goes as proposed, Cotoran will likely be limited on soils with less than 20% clay content," he concluded.
Ongoing Weed Control Research
Steckel discussed an ongoing herbicide study funded by Cotton Incorporated conducted in both Tennessee and Texas.
"The goal of this work, from a regulatory aspect, is to gather data to demonstrate what row crop production looks like if we do not have an effective herbicide," he said.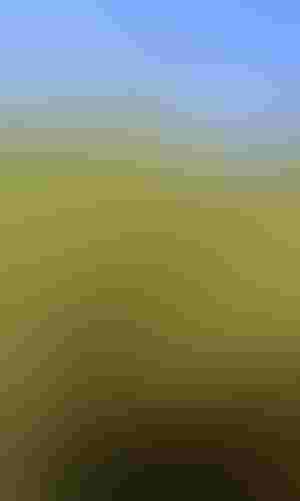 Fields with herbicide-resistant pigweed populations leave farmers with few chemical control options. (Whitney Haigwood)
Various herbicide combinations are applied to sections of the test plot throughout the season. These include applications of Liberty along with residuals such as Brake and Dual.
"Over the top, post-emergence herbicide applications work well to control pigweed," he concluded.
What happens if we lose these to resistance or regulation?
"Plan B is to overlay residuals the best we can and try to keep the pigweed from ever coming up. From years of struggling with Palmar amaranth, we know this is easier said than done," he added.
Barber described a long-term project in Arkansas to systematically control pigweed. This study of diversified cultural, mechanical, and chemical methods is also funded by Cotton, Incorporated.
"This involves a rotational basis of deep tillage every three years to bury the seed. It is a progressive process, and not meant for the entire acreage all at once. The biggest takeaway is that pigweed is only going to germinate within the first inch of soil. Burying it deeper that it can come up reduces the pigweed population by 70% or more in the first year after deep tillage"
It is a good non-chemical option, but with the cost of diesel fuel, this process can be expensive.
Other practices in the system involve the use of cover crops.
"Weed seed germination is triggered by fluctuation in soil temperature. Cover crops play a big role in reducing Palmar amaranth populations by maintaining consistent soil temperature. In addition, they can provide weed control with plant competition and allelopathy," said Barber.
While the research project is mostly non-chemical, herbicides are also incorporated as part of the program.
"In some areas of Arkansas, there are very few post-emergence products that will kill a pigweed, so we are using residuals and overlapping those residuals to do it," he added.
Subscribe to receive top agriculture news
Be informed daily with these free e-newsletters
You May Also Like
---