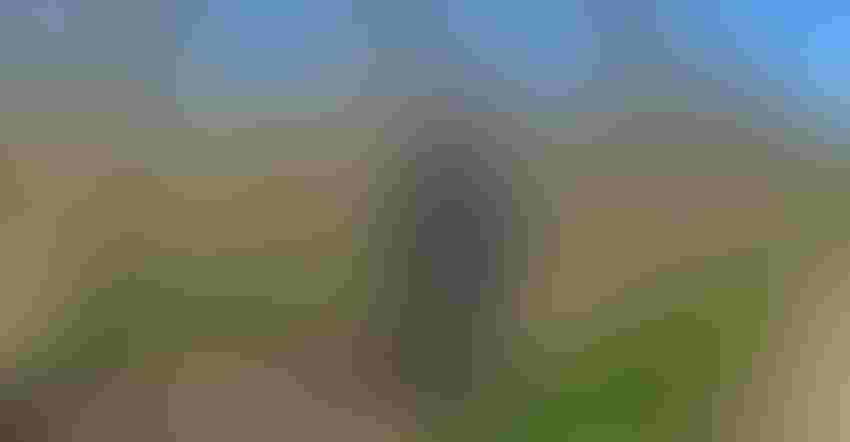 SAVING TREES: When fire blight infected about 50 acres of trees at Northern Orchard in Peru, N.Y., in 2016, Jesse Mulbury consulted with researchers and reserved blocks of infected trees for trials to find out how long the fire blight infection would persist in the wood. His consultation helped save four rows of trees that were infected with fire blight.
Michael Basedow
According to a survey of apple growers by the New York Farm Viability Institute, fire blight is the No. 1 concern of apple growers each year. 
And it's costly. Srdjan Acimovic, fruit tree pathologist, estimates that the state's apple growers lost between $8 million and $16 million in their efforts to control fire blight in 2016. This included in-season treatment of the disease, tree replacement expenses and the potential for a five-year reduction in production revenue.
High-density, spindle-trained apple orchard systems and young tree plantings are particularly vulnerable to fire blight, as are many high-value apples such as Gala and NY-1 (SnapDragon). Warm weather conditions during apple bloom and shoot growth exacerbate the risk for infection.
"Timely antimicrobial application can save up to 100% of trees, but precise timing is critical," Acimovic says. "As climate change creates warmer spring conditions that encourage fire blight development, growers must become more vigilant in using fire blight prediction models that incorporate weather forecasts to predict when infection is likely and when to make preventive applications."
Over the past four years, Acimovic has worked with growers on how to use both the subscription-based RIMpro pest and disease models, and the free-access Network for Environmental and Weather Applications models maintained by the New York State Integrated Pest Management program to guide timings of prophylactic treatments.
Acimovic's team helped eastern and western New York growers connect their own on-farm weather stations to the RIMpro fire blight and apple scab prediction models. Twenty-two farms that used RIMpro and NEWA prediction models in 2017 reported an 80% to 90% reduction in fire blight management costs in comparison to the fire blight outbreak of 2016.
An economic analysis estimates that growers using plant disease modeling may save up to $35 per acre by avoiding unnecessary prophylactic treatments.
Emergency treatments
Acimovic conducted trials in both a controlled setting and in fire blight-infected orchards to develop two fire blight emergency treatments using the plant growth regulator prohexadione calcium (PCA) for times when prophylactic treatments were not applied or were not applied at the right time. 
Trials at Cornell's Hudson Valley Research Laboratory experimental farm in Highland involved apple trees that were artificially infected with fire blight bacteria. The post-infection PCA application was tested on shoots under high disease pressure.
One level of the application reduced fire blight canker development on wood from infected shoots by 100% in both trial years.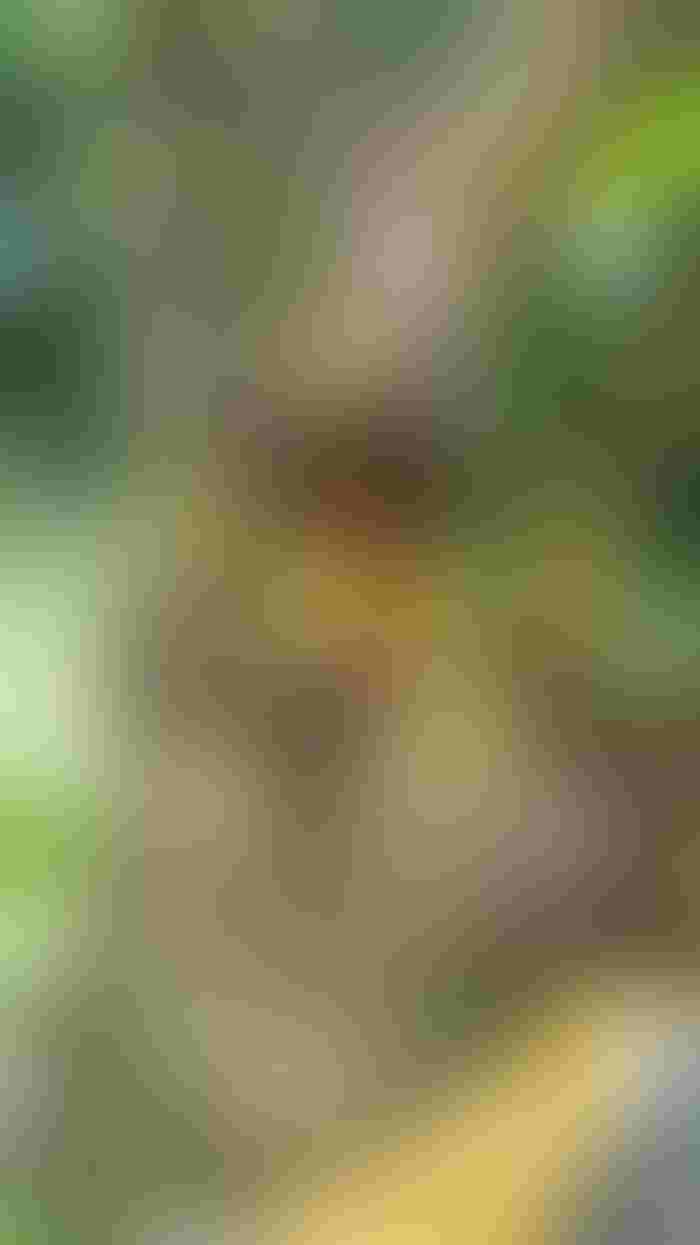 "One of our post-infection emergency recommendations is to double the standard application of [6 ounces per 100 gallons] Apogee [PCA] to 12 ounces per 100 gallons and to make this high-rate application within two to three days after a fire blight infection is identified by a prediction model in an orchard that has not been protected by antimicrobial treatments," Acimovic says.
For growers concerned about the high-rate application suppressing the growth of young trees, he notes, "If infection has occurred and symptoms are not visible yet, this treatment may be the only option to save both young and mature trees from dying from fire blight cankers."
More tools
When fire blight infected about 50 acres of trees at Northern Orchard in Peru, N.Y., in 2016, Jesse Mulbury wanted to save his trees rather than just cut them down. So, he and his crew pruned out the blighted areas, "but the infection was too serious," he says. "By the spring of 2017, I had to cut down 1,000 full-grown trees. That's when we reached out for help."
Mulbury consulted with Acimovic and reserved blocks of infected trees for experiment trials to learn how long the fire blight infection would persist in the wood. Along with the on-site trials, selected Cortland and Honeycrisp trees were sent to Acimovic's Hudson Valley Research Laboratory for further experiments.
"Our trial results were the first to show that the live cells of Erwinia amylovora bacterium can abundantly overwinter in cooler climate regions, reinforcing the need to remove visible cankers in summer and winter, to treat cankers with dormant copper sprays in combination with bark-penetrating oils, and to protect flowers in the spring with antimicrobials when models predict infection," Acimovic says.
Mulbury's consultation with Acimovic helped save four rows of trees that were infected with fire blight.
"We now know that pruning alone does not work," Mulbury says. "We combine what we see in the orchard and our compare-and-contrast of several modeling programs that work with our weather station data to apply the best protection strategies."
He is watching for updates on Acimovic's research on use of dormant copper in bark oils for beating overwintering fire blight bacteria in cankers.
"This research on copper is the first to demonstrate this response anywhere in the world," Acimovic says. "This offers a differential advantage of applying copper any time during the tree dormancy over the delayed dormant spring copper application when rains can wash away copper residue before pink bud stage, increasing the risk for infection.
"We predict that with these post-infection options, growers could save as much as 30% to 40% of the cost for orchard reestablishment if they apply PCA one-and-a-half to three days after the infection event has occurred and is reported in prediction models; remove infected plant parts by summer or winter pruning; and apply dormant copper sprays in mix with bark-penetrating oils to reduce overwintering pathogen populations in any remaining fire blight cankers," he adds.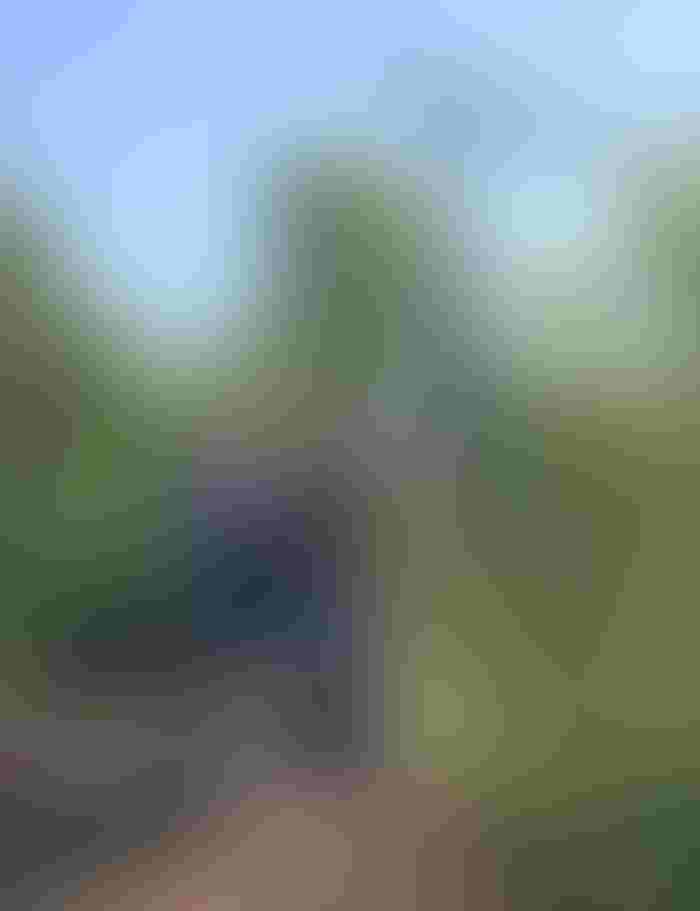 But Acimovic cautions that regulatory restrictions are likely to tighten the maximum amount of copper allowable per spray application. He is collecting more data to fine-tune his post-infection dormant copper treatment to determine the optimal combination for minimum level of copper needed and the most effective type of bark oil that will be effective in reducing overwintering bacteria in cankers.
Much of Acimovic's research was funded by the New York Farm Viability Institute and through specialty block grant funding administered by NYFVI.
For more information, go to the Acimovic Lab website at blogs.cornell.edu. For more information on a RIMpro subscription or accessing NEWA, contact your local Cornell Cooperative Extension office.
Acimovic conducted this research while with Cornell's Hudson Valley Research Laboratory. He is now assistant professor of tree fruit and specialty crop pathology at Virginia Tech's Alson H. Smith Jr. Agricultural Research and Extension Center.
Dunn writes from her farm in Mannsville, N.Y. Basedow is a tree fruit specialist with the Cornell Eastern New York Commercial Horticulture Program.
Subscribe to receive top agriculture news
Be informed daily with these free e-newsletters
You May Also Like
---