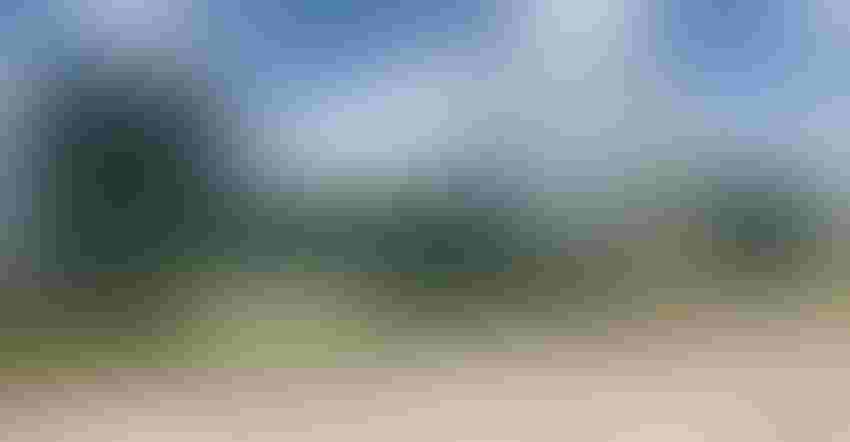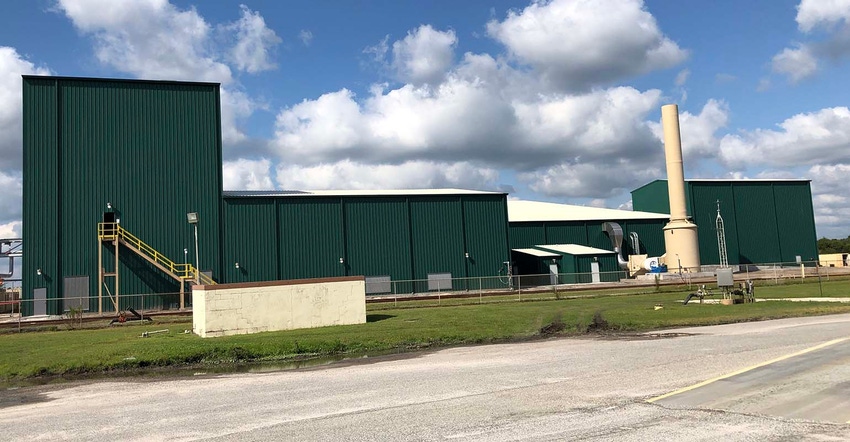 POISED FOR EXPANSION: This is the first commercial-level production facility for Anuvia Plant Nutrients in Plant City, Fla. The company has announced a new round of funding that will help push it to the next level of production and support to build its market for key crops - corn, cotton and canola.
Willie Vogt
Editor's note: A video with more details about the Anuvia product line can be viewed at the end of this story.
Startup funding releases in agriculture are not uncommon. Often these "series" announcements are for tools that are nearing the market, but news from fertilizer maker Anuvia Plant Nutrients of new funding shows the technology the company makes is entering a new phase.
"I think for me, the way I look at it, is that this is really great acceptance of our technology so far and what this funding allows us to do is serve more of the marketplace," says Amy Yoder, CEO, Anuvia.
She's speaking of news that Anuvia has raised $103 million in Series C funding rom TPG-ART and Pontifax Global Food and Agriculture Technology Fund, with additional investment from Generate and Piva Capital. That market expansion of the Anuvia product line is a reason Yoder says farmers should take note of this new round of funding.
Yoder told Farm Progress that the company, which has its first commercial plant up and running in Plant City, Fla., has enough capacity to meet market needs now. But the new funding round will allow the busines to expand production in the facility – which has the extra capacity – and it "allows us to put more commercial people in the field for farmers and retailers," she says.
Related: Innovative fertilizer firm expands reach
Anuvia has technology that can turn waste products into commercial fertilizer. It's SymTRX fertilizer products are already in commercial use on U.S. farms, with use expected to reach 20 million acres by 2025. This funding announcement comes on the heels of news that Anuvia has a commercial agreement with The Mosaic Company to license its SymTRX10S product in the U.S. to be sold as Susterra. This accelerates Anuvia's growth and availability.
Fertilizer carbon benefit attracts investment
One factor that captured the interest in the investment community and drew funding is a 2019 study showing the environmental impact of Anuvia's bio-based approach to fertilizer tech versus traditional fertilizer on corn, cotton and canola. The study found that Anuvia reduces greenhouse gases on production by up to 32% compared to conventional fertilizer. The research was conducted by Environmental Resources Management, a global environmental consulting firm.
Based on the ERM study, for every million crop cares that use Anuvia products, the greenhouse gas reduction is equivalent to removing up to 30,000 cars from the road.
Says Ben Belldegrum, co-founder and managing partner, Pontifax AgTech: "More than ever before, there is a powerful movement to support technologies that are able to improve sustainability and sequester carbon in the soil by using climate-friendly strategies."
Belldegrum notes that recent news that the Biden Administration's climate change plan calls for the establishment of a carbon bank that would pay farmers, ranchers and foresters to store carbon is good news for Anuvia whose "technology is very well positioned to be an industry leader in sustainability through the reduction of GHG emissions while increasing crop yields," he says.
Anuvia's tech binds organic matter derived from organic waste with inorganic nutrients. The product slowly releases nutrients to provide efficient feeding for growing plants. The product also introduces organic matter back to the soil, as nature does, which can improve soil health.
Related: New-tech fertilizer boosts productivity, helps environment
Belldegrum notes that his firm was attracted to Anuvia because Pontifax AgTech is focused on disruptive technologies that demonstrate the ability to improve "not just productivity, but also sustainability in the food and agriculture sector."
He adds that the investment and continued support of Anuvia was based on the startup's execution of several key milestones including that strategic partnership with Mosaic, commercial traction of key products with leading customers and the successful commissioning of the Plant City, Fla., facility.
For Anuvia's Yoder, who has followed this startup since it's early days in a laboratory, this latest funding round means something more: "For me, it's the next phase. It really moves us from a true startup to more of a growth platform. It allows us to be commercially significant."
You can learn more about the Anuvia product line at anuviaplantnutrients.com.
Subscribe to receive top agriculture news
Be informed daily with these free e-newsletters
You May Also Like
---