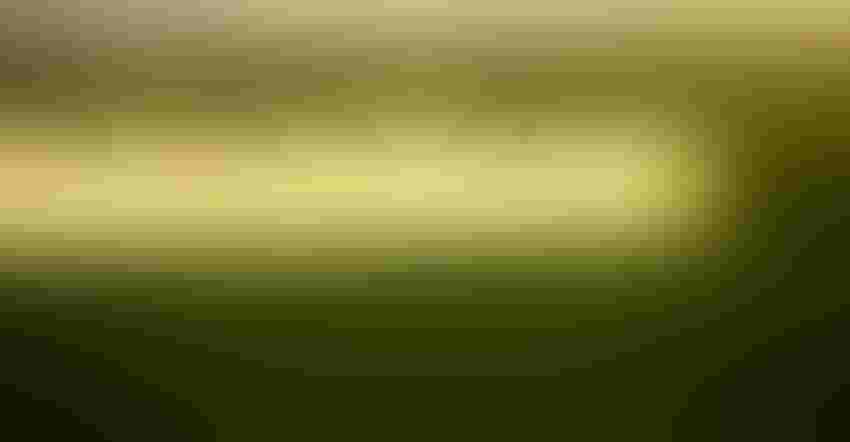 KNOW YOUR FIELDS: Soils, typography, crop uptake and field conditions all figure into making decisions on when to add nutrients to your crop.
Leonid Eremeychuk/Getty Images
How farmers manage nitrogen fertilizer is among the most important conversations currently taking place in the world of water.
Driven by environmental and human health concerns, activists continue to push for further regulation of nitrogen fertilizer practices. Concurrently, an increasing number of farmers and agronomists are sharpening their pencils and looking closer at the economic return to that last unit of nitrogen. As a result, practices are changing.
Here are a few things I have learned from watching and listening to farmers, agronomists and researchers:
Spring and in-season applications often out-perform fall applications. The trend is clear: Surveys show a steady shift from fall to spring and in-season applications. There are several reasons given for changing away from fall applications. Some farmers are waiting until spring as they are unsure of crop choices. Others haven't had fall application options due to unfavorable field conditions.
One of the biggest factors is consistent research showing more grain produced with less N applied with spring applications as compared to fall.
Some fall applications are a good idea. The previous paragraph aside, there are reasons for continuing to apply N in the fall, such as logistics relating to expected field conditions, labor and equipment. In addition, farmer experience concurs with research that there are some conditions under which fall applications can perform just as well, even better than spring.
One of the main concerns I hear relates to poor spring field conditions that lead to compaction, though such conditions should be avoided as much as possible for a whole host of soil quality and plant health reasons. There also seems to be a smaller advantage in spring applications where and when it is cooler and dryer, though there are few such places in recent years.
Planning to apply a portion of your acres in the fall spreads out the risk, especially if areas prone to spring flooding or extended periods of saturation are avoided. Fall applications on coarse, textured soils should also be avoided, but you already knew that.
Fall-applied urea rarely makes sense. Some of the shift away from fall N applications is a shift in the fertilizer industry away from anhydrous ammonia. There is good reason why areas of the state where anhydrous ammonia is still available and represents more than 50% of N sales are also the areas where about 50% of N is applied in the fall. Most have made the shift from fall to spring as they changed their N source from anhydrous ammonia to urea.
Available research clearly shows a lower level of N efficiency with fall urea in most situations.
Nitrogen application rates relative to crop yield continue to fall. Sales and survey data show that while average N rates are increasing, they are increasing more slowly than crop yield. As noted in the Minnesota Department of Agriculture's Nitrogen Fertilizer Management Plan, during a 20-year period from 1992 to 2011, fertilizer consumption on corn acres increased by 13% while yields increased by 40%.
Fertilizing to maximize profit is more important than fertilizing to maximize yield. While there is still much debate about the accuracy of University of Minnesota recommendations, I would estimate that more than 75% of acres are being fertilized within the range of U-M suggestions.
Simply put, the U-M process provides a nitrogen rate recommendation that will be profitable most of the time on most fields. By focusing on profitability, especially the likelihood of a positive return to the last 20 pounds of N, farmers continue to fine-tune their nitrogen management.
I am well aware that there are fields that require more N, while some are most profitable at lower rates. If you know your fields well and have data to support different N rates, you should use them. If you acquire some new land and are unsure, the U-M rates provide a good starting point.
And if you haven't checked lately, you should know that researchers are updating the recommendations regularly.
The trends above tell me that nitrogen management has changed a lot over the last few decades, so I know there cannot be many farmers still applying nitrogen as was done 40 years ago.
However, if that applies to you, I encourage you to check out the Nitrogen Smart program, which is funded by the Minnesota Corn Research and Promotion Council and administered by U-M Extension. N Smart dives into the science behind these evolving nitrogen practices in detail, supporting your efforts to increase profitability.
Go online to learn more about N Smart.
Formo is executive director of the Minnesota Agricultural Water Resource Center.
Subscribe to receive top agriculture news
Be informed daily with these free e-newsletters
You May Also Like
---