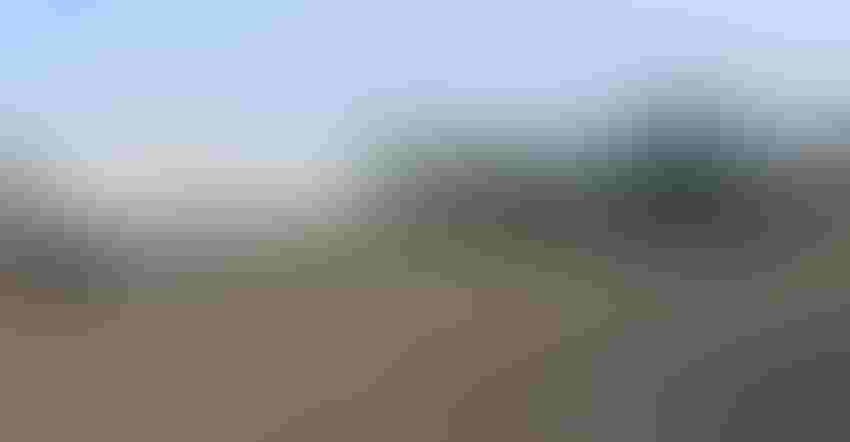 4R APPROACH: By selecting the right source of fertilizer, applying it at the right rate, at the right time and in the right place, you are using best management practices.
With late-planted crops and delayed maturity, harvest this fall will run later than usual. How will this scenario affect nitrogen decisions if you want to fall-apply N for the 2020 corn crop?
"We advocate that farmers adhere to the 4R management practices," advises Tim Laatsch, technical agronomy manager for Koch Agronomic Services. "Rely on soil temperature to guide your decision for when to begin applying nitrogen in the fall, rather than the calendar."
To learn more about the 4R Nutrient Stewardship initiative, visit nutrientstewardship.com.
Last fall was wet in Iowa, delaying harvest. Unable to apply N, many farmers had to wait until spring. "We certainly don't want to see a repeat of fall 2018," Laatsch says. "But we are set up for a late application season with a late-maturing crop and a delayed harvest in many fields this fall."
Laatsch  says he wouldn't be surprised to see farmers hiring out to custom-apply nitrogen because they'll need to be in the field harvesting and won't have time to apply N themselves.
2 key N practices to follow
"We always encourage two key nitrogen management practices if you choose to apply N in the fall," Laatsch says. "One is to wait until soil temperature is consistently below 50 degrees F at the 4-inch depth. And always in the fall, stabilize the N you apply by using a nitrification inhibitor such as Centuro."
Waiting until soils cool to 50 degrees and are staying below that mark will reduce the potential for loss of N from fall application, as will using the nitrification inhibitor added to anhydrous ammonia. Anhydrous is the most common form of N recommended for fall application in Iowa.
A big hog-producing state, Iowa has a lot of manure applied. It's a good source of nitrogen, and Laatsch recommends stabilizing fall-applied manure with an added nitrification inhibitor. He previously spent 12 years working in the pork industry with The Maschhoffs, a large firm that contracts with farmers to produce hogs.
"I've dealt with a lot of manure applications, and I'm convinced it pays to use a nitrification inhibitor in the manure you apply," he says.
New N stabilizer available
Several different brands and types of nitrogen stabilizers are on the market; it's not just N-Serve as the only one anymore. Nitrapyrin is the active ingredient in N-Serve and Instinct nitrogen inhibitor products
Centuro is a new nitrification inhibitor product that came on the market in 2018. Its active ingredient is Pronitridine. Pronitridine and Nitrapyrin are the only two nitrification inhibitors registered by EPA. Pronitridine is the first nitrification inhibitor registered by EPA since Nitrapyrin — a span of over 40 years.
Cost of using a nitrification inhibitor varies from retailer to retailer, commonly ranging $12 to $15 per acre. With Centuro, product use rate is based on a treated ton of anhydrous ammonia. "Where we fit nicely is for farmers who are doing planned split applications," Laatsch says. "They might apply 50% or two-thirds of their N as fall ammonia; then come back in spring with a post-sidedress application.
How late in the fall can you apply a nitrification inhibitor? It depends on the product. "If there's a late harvest and nitrogen application goes on later as well, Centuro would be helpful to growers as its freeze point is −9 degrees F," Laatsch says.
For more information about this new nitrification inhibitor, visit centuro.com.
Subscribe to receive top agriculture news
Be informed daily with these free e-newsletters
You May Also Like
---