Late weed control is costly
Late weed control is costly
Think DifferentLet's say your farm has no known glyphosate-resistant weeds."If you've been a good steward in the past, with no history of herbicide resistance, it's tempting, in low-profit-margin years, to go back to just Roundup," which is "still the cheapest program," says Paul Johnson, South Dakota State University Extension weed scientist. "But we caution growers against that."He advises farmers to apply the full labeled rate of a soil-residual herbicide on both corn and soybeans in 2016.Profitable weed management is all about when you control weeds, he says. A total POST program is risky — even if glyphosate is working well in your fields — because unfavorable weather often prevents timely herbicide applications.Aaron Hager, University of Illinois weed scientist adds: "Keep in mind that wise investments to manage weeds before interference reduces crop yields will realize a return through more bushels harvested."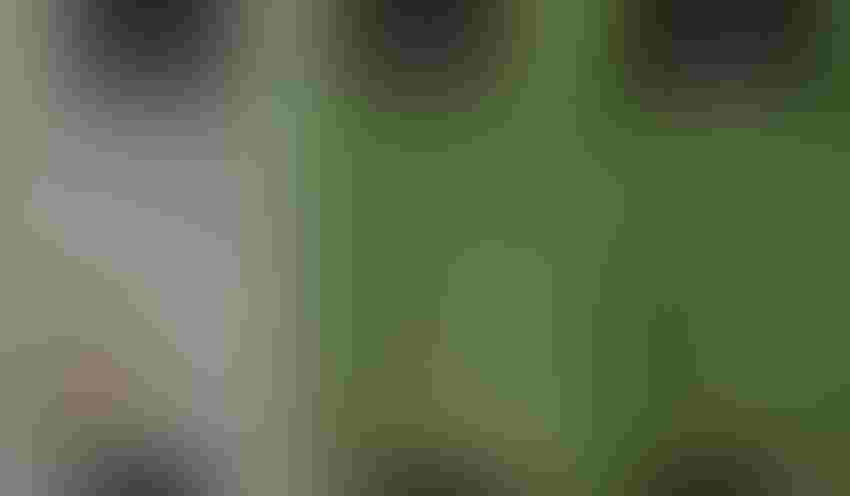 <p>Critical weed control window in corn, 2014: 7-11 days. Penalty for a five-day delay: 40 bu./acre. <strong><a href="http://cornandsoybeandigest.com/crop-chemicals/weed-control-timing" target="_blank">View more weed-control timing examples.</a></strong></p>
Faced with wet or windy weather and heavy workloads, farmers want to know how much it will cost to delay weed control.
The answer: plenty — even if you don't have glyphosate-resistant weeds in your fields.
University of Minnesota trials in 2014, for example, showed that corn yields suffered by 40 bu./acre when weed control was delayed by just five days beyond the optimum time for removal, says Lisa Behnken, University of Minnesota Extension crops specialist.
Weeds that emerge at the same time as corn and soybeans compete intensely for nutrients, light and water. So proper weed control timing is essential for top yields and profits, Behnken says. Many Midwest growers got a reminder of this in 2015, when persistently wet field conditions delayed postemergence herbicide applications "until well beyond the point when weed interference began to reduce soybean yield," says Aaron Hager, University of Illinois weed scientist.
How late is too late to avoid yield losses from weed competition?
South Dakota State University research shows that weeds can start stealing yield as soon as two weeks after corn emerges, and three weeks after soybeans emerge, says Paul Johnson, South Dakota State University Extension weed scientist.
Corn is particularly sensitive to early weed competition. Research from the University of Nebraska pegs the critical period for weed control in corn at 20 to 39 days after crop emergence, says Steven Knezevic, University of Nebraska weed scientist. Delaying weed removal after the start of this critical period will cost you about 2% in yield per corn-leaf-stage of delay, up until the canopy closes, Knezevic says.
Weeds that emerge after the canopy closes have little effect on yield, he says, but may still produce seeds, adding to future problems.
Likewise, soybean yields typically drop about 2% for each leaf-stage of delay past the optimum weed control time, up until the beginning pod stage, Knezevic says. In 15-inch soybean rows, this critical period usually begins at V2, or second trifoliate, about 15 days after the crop emerges. In 30-inch rows, it starts at V1 — about 9 days after the crop emerges.
Weed control delay is expensive
University of Minnesota research from 2012 to 2014 showed the penalties for missing these critical periods for weed control.
In 2014 corn trials, for example, Halex GT plus AAtrex was applied postemergence to 1"-2" weeds, 2"-4" weeds, and 4"-6" weeds. The main target weeds were giant ragweed, common waterhemp and common lambsquarters. That season, the window for controlling weeds before corn yield losses began lasted about 11 days. During that time, weeds grew from about 1" to 4" tall. When spraying was delayed five more days, lambsquarters — the driver weed in the field — grew two inches taller, and corn yields fell 20%, from 202 bu./acre to 162 bu./acre.
Growers often express amazement at these numbers, Behnken says. "They say, You lost 40 bushels in five days? Really?"
In fact, yield hits stemming from poorly-timed weed control can be largely invisible, says Fritz Breitenbach, University of Minnesota Extension integrated pest management specialist. "You never even know you lost those bushels."
Although soybeans can tolerate more early-season weed competition than corn, tardy spraying will cost you there, too. In the University of Minnesota's 2014 trials, soybean yields in 30-inch rows dropped 8 bu./acre, or about 15%, when weed control was delayed from V1 to V3 — but most of that loss occurred in the five days between V2 and V3. "This shows how tight the weed control window is and how quickly it closes," Behnken says.
Residual control buys days and profit
To buy more days for profitable weed control, apply a preemergence residual herbicide (PRE).
In 2015 trials at the University of Nebraska, a broad-spectrum, soil-applied herbicide pushed the critical weed control time in soybeans to V5, Knezevic says, a gain of three to four leaf stages for effective postemergence (POST) weed control. How many days was that? In 2015, when there was ample rain and good herbicide activation, the PRE bought 16 to 21 days.
Same story for corn. In the University of Minnesota's 2014 trials, Lumax EZ or Verdict applied preemergence lengthened the optimum period for POST control to 16 days, compared to an 11-day window for a POST-only application of Halex GT plus AAtrex. The latter is an excellent early-POST herbicide program for corn, Behnken says —"if you can get it on before weeds are four inches tall." The question is: "Can you get all your corn acres covered within a week? If not, you'd better have at least some acres treated with a PRE to widen the application window."
Weed control window shrinks
Keep in mind that many variables affect how much time a PRE buys for weed control, South Dakota's Johnson says. "You don't automatically get so many weeks of control." Weather, weed spectrum and density, products and rates, application time, and cropping practices all influence when the critical POST window begins.
A lack of rainfall, for example, may delay activation of soil-applied herbicides past the optimum control time.
The field's weed spectrum is another key variable, Knezevic says. For example, if the field has a lot of giant ragweed that emerges with the crop, "the critical weed control period will come quicker" than if you can clean up the ragweed before planting. Likewise, weed size in relation to crop stage influences when the critical control period starts, he says. "If weeds emerge before the crop, the critical period is pushed earlier," so control should start four to five days sooner than if weeds and crops are about the same size.
Cropping practices such as row spacing and nitrogen supply also affect weed control timing. In soybeans, you'll gain about five days of weed control time when row spacing narrows from 30 inches to 15 inches, and another five days from 15 inches to 7.5 inches.
A more robust preemergence program also widens the POST window, Behnken says. In 2015, University of Minnesota trials compared POST weed control timing in soybeans following applications of Authority First, Zidua plus Verdict, and Spartan. Authority First, a broad-spectrum herbicide targeted at the field's primary weeds — giant ragweed, lambsquarters and waterhemp — bought nine more days for POST weed control. That's compared to the two more-limited spectrum programs, which were less effective on the early-season competitors, giant ragweed and lambsquarters.
PREs improve POST effectiveness
In addition to extending your time for weed control, preemergence herbicides also improve POST effectiveness, says Fritz Breitenbach, University of Minnesota Extension integrated pest management specialist.
A well-targeted PRE cuts the density and variety of weeds that have to be controlled later. And those weeds will be smaller and more uniform in size, he says, allowing you to attack them at the vulnerable seedling stage. "Without a PRE, you'll have a wider range of weed sizes and species. The big ones shield the smaller ones, so you'll have misses."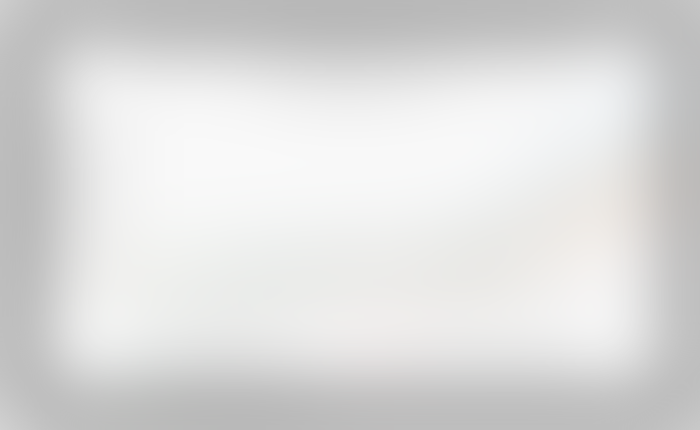 And now that glyphosate-resistant weeds are widespread, says Paul Johnson, South Dakota State University weed scientist, "It's critical to start with a PRE to buy some time, because most of our postemergence herbicide alternatives only work on weeds that are in the two- to four-inch range, and with kochia, one to two inches."
Proper postemergence timing is just as essential with the coming new seed technologies, such as dicamba and 2,4-D soybeans, Breitenbach adds. For these herbicides to be effective, "We are talking about spraying weeds before they are four inches tall.
"Size matters. That's why we keep talking about timing."
About the Author(s)
Subscribe to receive top agriculture news
Be informed daily with these free e-newsletters
You May Also Like
---