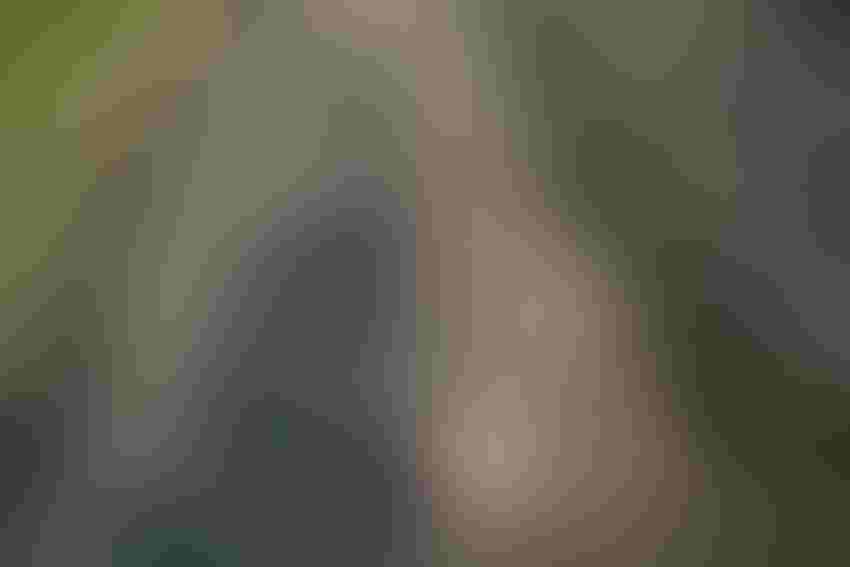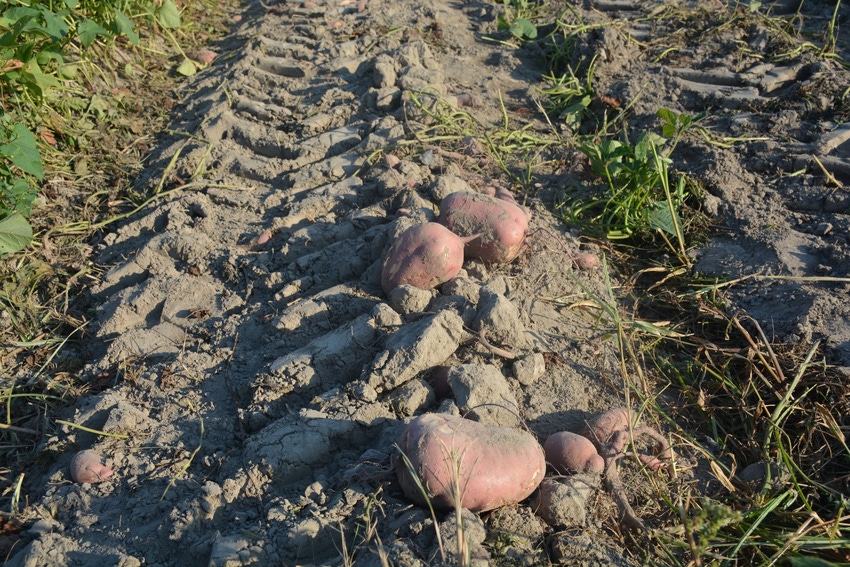 Plinazolin, marketed by Syngenta, that will have foliar, and soil applied labels in many crops; and Broflanilide, marketed by BASF, that will start with soil applications in many crops.
John Hart
North Carolina State University Extension entomologist Anders Huseth remains bullish on two insecticides offering new modes of action for control of thrips and other pests in sweetpotatoes and other crops.
At the North Carolina Agricultural Consultants Association annual conference at the Homewood Suites in Raleigh Dec. 8, Huseth highlighted Plinazolin, marketed by Syngenta, that will have foliar, and soil applied labels in many crops; and Broflanilide, marketed by BASF, that will start with soil applications in many crops.
Huseth said both compounds show promise as replacements for Lorsban, which is no longer labeled for soil pest control in sweetpotato. As of Feb. 28, 2022, the EPA revoked all food tolerances for chlorpyrifos or Lorsban, which means farmers may no longer apply pesticide products containing chlorpyrifos on crops grown for any food or feed use.
"It's exciting to have something fit that gap where Lorsban was," Huseth said.  "We are looking at how these materials work as a preplant incorporated insecticide and post-direct."
The active ingredient in Plinazolin is isocycloseram, a new mode of action and will control a broad spectrum of agriculture pests including thrips, true bugs, beetles, certain lepidopteran pests, as well as other insect pests.
Broflanilide is also a new active ingredient and represents a new class of insecticides (Group 30: meta-diamides and isoxazolines). Broflanilide will be marketed as Nurizma for sweetpotatoes and is currently available as Teraxxa for small grains.
Huseth conducted field evaluations of both compounds in sweetpotatoes in 2022. In the research, Huseth and his team looked at soil applications of Plinazolin and Broflanilide
"We tested these products extensively with different formulations and rates," he said.  "The efficacy should be comparable to Lorsban, with a lower rate of active ingredient per acre."
Huseth said Plinazolin will have a foliar option that offers a broad spectrum of activity, including control of plant bugs, mites, thrips and stink bugs. And as new group 30 mode of action compounds, these materials will help in dealing with resistance management issues. He said it is good to have another tool in the insecticide toolbox for multiple different crop use.
 "We'll expect to see more diversity in our insecticide toolbox moving forward for row crops which I think is an important step forward," Huseth said. "It's important to think proactively about resistance management. We're using a lot of Bifenthrin. I feel like we are putting a lot of pressure on that material in many different ways. It's costly. The silver lining is that there are going to be products in the future."
In his IR4 research with Broflanilide in 2022, Huseth conducted an efficacy study on the spectrum of activity for the compound in sweetpotatoes. Broflanilide will be registered as Nurizma, a soil-applied insecticide, in sweetpotatoes. Huseth evaluated Brofanilide as both a preplant incorporated at two different rates and as a post-direct treatment at two different rates.
Bifenthrin was the check. He noted there were variable results in the two different treatments at the research plot at the Horticultural Crops Research Station in Clinton.
"This material seemed to perform better as a preplant incorporated than it did as a post direct," Huseth said. "That could be reflective of the type of soil insects that we have at Clinton. It followed stevia so I've been seeing a lot more flea beetle pressure there for whatever reason."
In his Plinazolin research, Huseth examined applications at both high rates and low rates, both paired preplant and post-direct. He compared it to both Bifenthrin and Thiamethoxam. He said Plinazolin shows promise because it offers a broad spectrum of activity on wireworms, flea beetles, and grubs.
"What have we done in my program is to try to address alternative use patterns," Huseth said. "I've been doing these standard pre and post screens for five years in my program. It gives us a good idea of what's going on. The question is how can we integrate more IPM (integrated pest management) and get some product in some different spots to try to improve our control, especially since the registration for Lorsban is gone?"
Subscribe to receive top agriculture news
Be informed daily with these free e-newsletters
You May Also Like
---