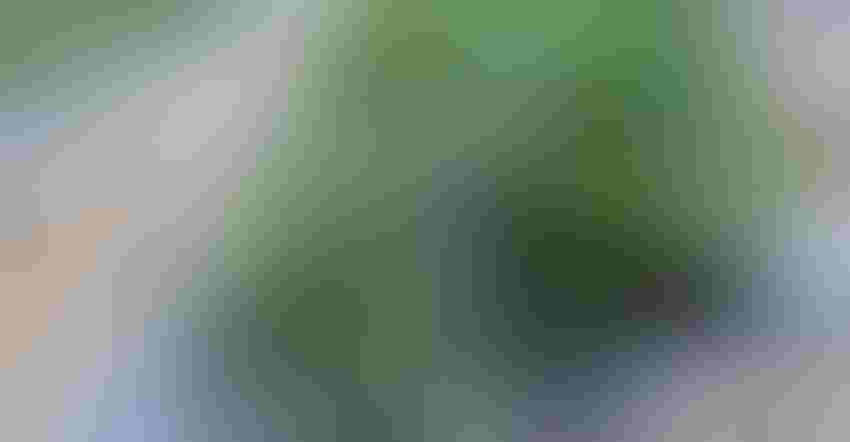 Approximately 83% of Florida's strawberry growers report thrips as their No. 1 pest, with many growers battling both chilli thrips and western flower thrips.
Including Radiant® SC insecticide in rotation with other modes of action may offer the solution growers need to control thrips and improve marketable yield. Recent research at the University of Florida demonstrates the efficacy of Radiant when populations of both chilli thrips (Scirtothrips dorsalis Hood) and western flower thrips (Frankliniella occidentalis) are present in strawberries.
In University of Florida research, "The Radiant plots had significantly more marketable yield than competing treatments when both chilli thrips and western flower thrips were present," says Sriyanka Lahiri, assistant professor of entomology and nematology with the University of Florida's Gulf Coast Research and Education Center.
While multiple modes of action promise control of western flower thrips, control of chilli thrip larvae is more challenging.
Chilli thrips are native to Southeast Asia. These invasive, foliar-feeding pests have rasping and sucking mouthparts and eat the strawberry plant's fresh, green leaves and fruit by scraping the surface of the leaves or fruit and sucking up the fluids that ooze from the damaged area. Chilli thrips have a host range of more than 200 crops and can produce multiple generations each year.
The first sign of a chilli thrips invasion is often the darkening of leaf veins and petioles. In cases of severe infestation, growers may notice a darkening and curling of plant leaves.
"In our testing, Radiant was the most effective option for control with significant reduction of both chilli thrips adult and larvae," Lahiri says. "Radiant had significantly more marketable fruit and significantly less proportion of damaged fruits."
In her studies, Lahiri achieved approximately 90% control of adults and larvae with spinetoram, the active ingredient in Radiant.1 "It is currently the most effective mode of action," she says.
Growers often treat strawberries at the first sign of a chilli thrips infestation, because established economic thresholds and sampling plans are currently lacking for this pest. Lahiri, however, cautions against making "unwarranted and repeated" insecticide applications and urges growers to rotate modes of action.
To minimize potential resistance development, Babu Panthi, a PhD candidate in Lahiri's program is researching whether a two-week delay in treatment after infestation can provide adequate thrips control and reduce in-season sprays.
"An early population of chilli thrips has less potential to cause severe damage to strawberry plants," she explains. "There needs to be an application made to control chilli thrips, but it doesn't need to be made immediately. You can likely delay that spray by two weeks."
In the 2019 trials, plant damage ratings were statistically the same with an early spray as with conventional treatment timing. The 14-day delay also did not decrease plant canopy or marketable yield.
To learn more about the pest control power of Radiant SC insecticide, visit radiantsc.corteva.us.
 
1Lahiri, S. and Panthi B, 2019. Thrips management in Florida strawberries. Presented at Southeast Regional Fruit and Vegetable Conference, Savannah, GA.
™ ® Trademarks of Dow AgroSciences, DuPont or Pioneer, and their affiliated companies or their respective owners. Always read and follow label directions. © 2020 Corteva. CA14-358-023 (03/20) BR   CAAG9RADI053
About the Author(s)
Subscribe to receive top agriculture news
Be informed daily with these free e-newsletters
You May Also Like
---