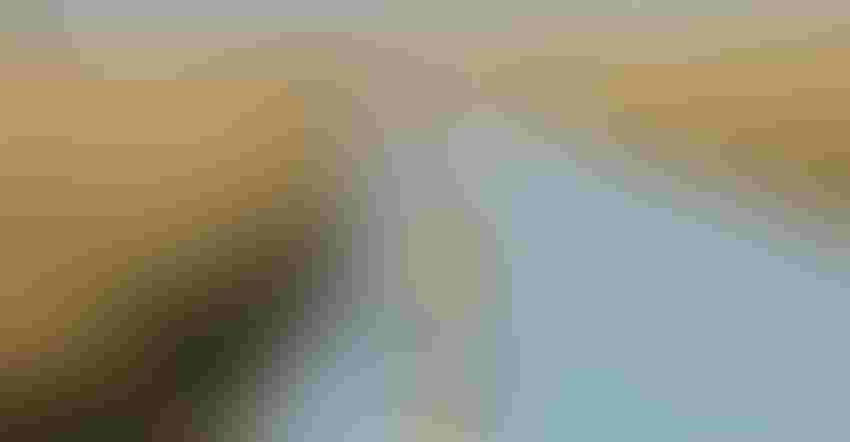 Submitted by Corteva Agriscience
Crawfish production in southern Louisiana is changing. What used to be a secondary crop for rice producers is now often taking center stage.
Crawfish benefit from rice production, feeding on the plant stubble and thriving in a hospitable habitat.
"While a second rice crop is sometimes part of a grower's production plan, that ratoon crop can hurt your crawfish production yield," says Luke Bourgeois, sales representative for Helena Agri-Enterprises in Morse, Louisiana. "A ratoon crop especially affects early crawfish yield in December and early January, which represents the highest crawfish premiums."
The earlier a spring rice crop is harvested, the sooner producers can begin preparing for crawfish production.
"Because delays in re-flooding are common, some producers will cut their second rice crop in the water," Bourgeois says. "Growing crawfish immediately behind rice also takes away ratoon crop vegetation from the crawfish that feed on the plant."
To remedy that, Bourgeois says producers will often plant a new crop of rice, called green rice, in late summer or early fall. This rice is often a medium-grain variety, which is cared for as a normal crop would be until it is about 8 to 10 inches tall. However, it is planted specifically for crawfish and is not harvested for grain.
When the rice reaches the desired height, the field is then stocked and flooded for crawfish production. Some producers do not stock ponds, but instead simply harvest crawfish already present in the soil.
"It's a minimum of two weeks before you can plant rice for after draining your crawfish pond. It may be even longer if you have ruts caused by hydraulic boats used for harvesting crawfish," Bourgeois says.
To speed the process, many growers are transitioning back to walking the field, or using air boats, to minimize rutting caused by crawfish harvest.
Other growers are opting to increase the time between crops. For example, a grower may plant rice in April 2022 and rotate to crawfish in 2023. This allows a producer to begin harvesting crawfish in December and continue into the late spring and early summer months. They then will drain that pond and plant rice in 2024. Still others are choosing to go back-to-back with crawfish.
Timing depends on weather. Fields cannot be stocked with crawfish when the water is too warm, or the crawfish may die.
The crawfish go into the muddy ground with their eggs and emerge back into the water when the field is flooded.
Crawfish already exist in the field's wet soils. Draining drives crawfish into the mud, and flooding draws them into the water — mimicking Mother Nature in natural wetlands.
Rotating crawfish with rice production can alter a field's weed spectrum, but rice producers who rotate to crawfish may see less disease pressure than with a soybean rotation.
"It's a matter of economics. Crawfish is much more profitable than beans in southwest Louisiana," says Bourgeois.
Many southern Louisiana crop fields are set up for flood irrigation, which Bourgeois says favors a rice-crawfish rotation over a rice-soybean rotation.
While some growers in the region do rotate from rice to soybeans and a few double-crop rice and crawfish, many more rotate from rice to crawfish.
No matter which rotational program a grower adopts, crawfish production often changes a field's weed spectrum.
"After crawfish, you'll see less grass, but a lot more aquatic weeds in rice, including water lilies, ducksalad and alligatorweed," Bourgeois says. "Loyant is perfect for the weed spectrum."
For growers who are in a back-to-back crawfish production system, Bourgeois recommends spraying Loyant®  herbicide in mid-summer once ponds are drained and prior to planting green rice for crawfish.
"Most growers will spray Loyant on green rice fields, especially for water lilies because they can get so bad," Bourgeois says.
In addition to aquatic weeds, sedges can be problematic in rice grown after crawfish.
"There's so much sedge after crawfish," Bourgeois says. "While there is likely sedge in every field, with or without crawfish production, you definitely need to put something in the tank for sedges after a crawfish rotation."
Because the soil is under anaerobic conditions much of the year, crawfish production can also alter soil structure and pH levels. There is also less disease pressure after crawfish than following soybean production.
™ ® Trademarks of Corteva Agriscience and its affiliated companies. Loyant® is not registered for sale or use in all states. Contact your state pesticide regulatory agency to determine if a product is registered for sale or use in your state. Always read and follow label directions. © 2022 Corteva. CA27-425-027 (05/22) BR  CAAG1RICE057
About the Author(s)
Subscribe to receive top agriculture news
Be informed daily with these free e-newsletters
You May Also Like
---