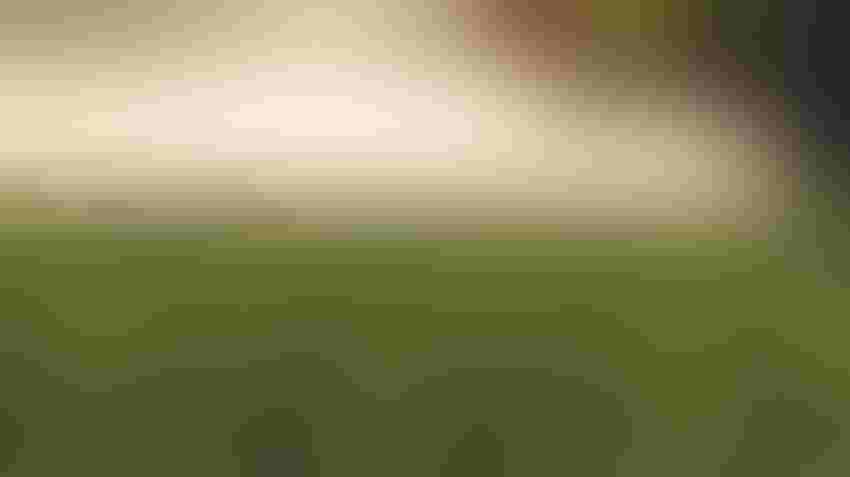 STILL IN PLAY: Atrazine can still be used on the 2023 corn crop as EPA extended its comment period on its new rule putting tighter restrictions on the popular herbicide.
fotokostic/Getty Images
Commodity groups, agriculture organizations and universities are sounding the alarm again over the Environmental Protection Agency's proposed changes to atrazine labels and its effect on farmers.
"If approved, this could be a substantial change in the way we use atrazine in Missouri," Kevin Bradley, University of Missouri Extension weed specialist, said in a news release. The EPA extended the comment period on the proposed changes. However, if approved, they would not take effect until the 2024 growing season at the earliest.
Atrazine is an herbicide that is used to kill broadleaf and grassy weeds. According to a Missouri Farm Bureau news release, atrazine is used in more than 90 herbicide formulations across the U.S. The proposed changes would affect more than 85% of the state's corn acres.
The Missouri Corn Growers Association estimates the cost to replace atrazine is $42 per acre. The organization noted that farmers will be "forced to use alternative herbicides and will face yield loss due to decreased pest control." 
The five proposed changes to atrazine labels, according to the EPA website, would decrease atrazine runoff from treated fields. They include:
Prohibiting application when soils are saturated or above field capacity (i.e., the soil's ability to retain water).  

Prohibiting application during rain or when a storm event, likely to produce runoff from the treated area, is forecasted to occur within 48 hours following application.  

Prohibiting aerial applications of all formulations.

Restricting annual application rates to 2 pounds of active ingredient or less per acre per year, or less for applications to sorghum, field corn and sweet corn. 

Adding a "picklist" to labels that would require growers to select a combination of application rate reductions or runoff control measures to further mitigate potential risks to aquatic plant communities.
Raising the red flag
The Missouri Farm Bureau Legislative Team put out an alert on the future changes to the atrazine label, stating that the proposed extremely low aquatic concentration equivalent-level of concern (CE-LOC) for atrazine, at a threshold of 3.4 parts per billion, down from 15 ppb in 2020, is not supported by peer-reviewed scientific research.
The Missouri Farm Bureau further noted that the EPA did not convene a scientific advisory panel in making this decision, and previous SAP panels dismissed such a low-level. However, change may be coming.
At the request of the Missouri Corn Growers Association, along with other corn associations and industry partners, EPA formally stated its intent to convene a Federal Insecticide, Fungicide, and Rodenticide Act SAP, which should allow for a detailed review of the science behind the agency's decision on CE-LOC.
One other area causing concern is the "picklist." For Bradley and other ag groups, this approach is already in play. He noted that last spring producers were introduced to a picklist of required mitigation measures that must be implemented before applying the Enlist herbicide products.
Still, Bradley says farmers should expect more of these kind of requirements on future herbicide labels.
Endangered species drives EPA
Many of these changes are a result of a new position the EPA has taken to enforce the Endangered Species Act, Bradley says.
This act requires the EPA to evaluate pesticides for potential negative effects on federally listed endangered and threatened species and their habitats and assess a pesticide's potential for drift, leaching, runoff and volatility exposures. For the MU weed specialist, the Endangered Species Act considers only the harmful effects of weed management options but does not weigh the benefits of pesticide use for crops.
There are more than 16,000 species on the EPA's endangered species list. Bradley pointed to one species not on the list yet that is gaining international attention — the monarch butterfly.
In July 2022, this migratory butterfly gained a spot on the Red List of Threatened Species maintained by the International Union for Conservation of Nature, an environmental network whose members represent 160 countries. If moved to EPA's list, Bradley contends, it could have a significant impact on the use of weed management tools in the U.S.
Because of increasing regulations, Bradley says, it is important farmers adhere to labels and regulations precisely. In addition, follow integrated management practices that don't rely on a single mode of action.
Approach herbicides as one tool in your weed management toolbox, not a "be all," Bradley notes. He adds that as technology evolves, farmers can expect greater benefits to herbicides but more complex regulations.
Be heard on EPA rules
There is still time for farmers to comment on the latest proposed changes to the atrazine label. EPA is accepting comments until Oct. 7.
Missouri corn growers can comment at fightepa.com. Farm Bureau members can log in and send your message to votervoice.net.
Subscribe to receive top agriculture news
Be informed daily with these free e-newsletters
You May Also Like
---