Compost adds to soil health, aids in soil fertility
Compost adds to soil health, aids in soil fertility
"If you put it out on a field, we encourage farmers all the time, be your own scientist. You are your own Isaac Newton of your fields, so put it out in a couple of strips and see if you are getting more yield out of that and ask if it was worth the input."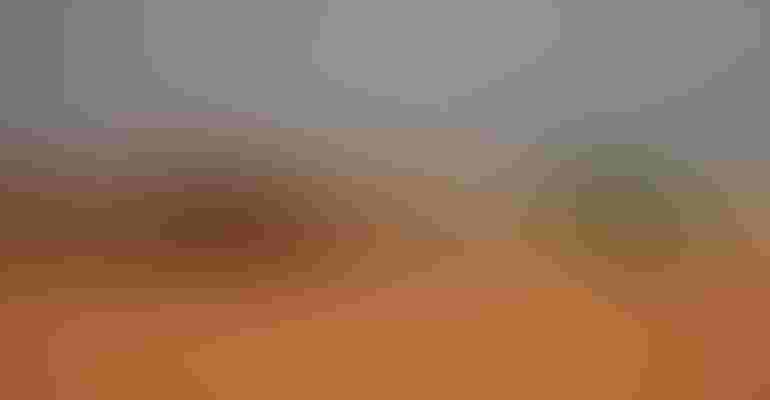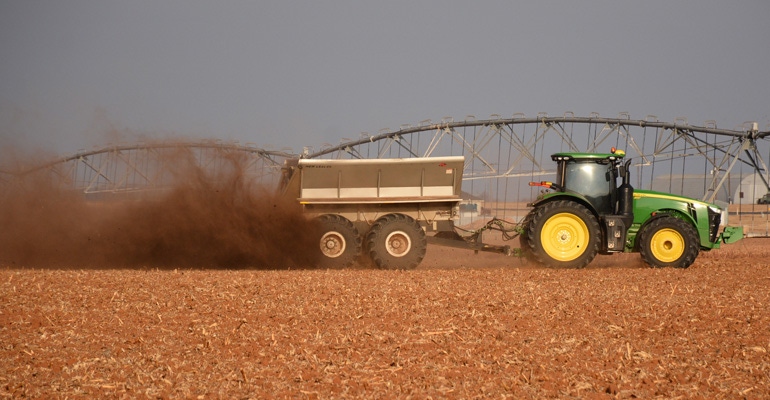 Compost is spread on Texas South Plains farm.
As growers prep their fields for another crop year, they will be adding varying levels of nitrogen, phosphorous and potassium, NPK, to their soil but how they go about attaining the recommended nutrient profiles may vary. One fertilizer option is compost.
Compost material can start with anything from manure to cotton stalks, as long as it is organic and compostable, says Dr. Jake Mowrer, Texas AgriLife Extension specialist and assistant professor. Prior to application, compost goes through a heating phase above 140 to 160 degrees Fahrenheit which kills pathogens. "That's great for vegetable growers because if you're using a manure source you're killing the listeria, the salmonella and E. coli that might contaminate your edible vegetable crop. If you're a row cropper, it kills the weed seed, too," says Mowrer, who specializes in soil nutrient and water resource management.
"It matters what the source is, the starting material— that's something you need to think about."
For no-till grower Jeremy Brown of New Home, Texas, he uses compost as his base fertilizer on all his acres— organic and conventional. "Now, during the growing season if we need to come in and supplement with some synthetic nitrogen, we'll do that but my base fertilizer program comes from the compost."
Brown is quick to point out that using compost as a fertilizer is a building process, not a quick fix to the soil's nutrient needs. "It's not like you put it out there and you get it right away. It has to decompose and breakdown. You have to look at the long-term benefits from it," says Brown. "When I think about it, that's how God created it to be, it's the system and process that He set up before we had chemicals. I'm not saying chemicals are bad. I'm just trying to create as healthy of an environment where, as that compost breaks down, it takes earthworms, it takes all the stuff that I don't even know what they are called but they are doing their thing."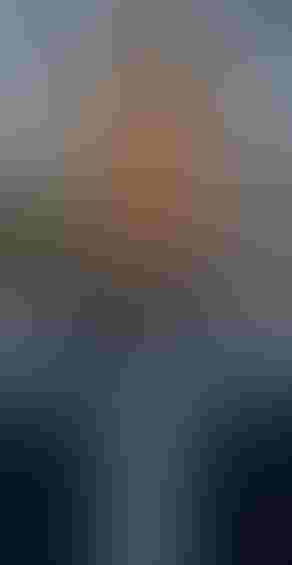 The purpose and benefit of composts are tied together. "Compost helps conserve or store water and adds organic matter and nutrients to the soil," says Mowrer. "I'm not ranking these. It depends on what you are looking for out of the product as to where a farmer would rank them. But I think those would be among the three most important if you're a row cropper: if you're growing cotton, corn, sorghum, wheat or cool season crops."
Water storability
Mowrer says compost enables better water capture, less runoff and better water storage.
"If you've got sandier-loamier soil and poor rainfall, compost can really be a benefit. In the Panhandle for instance, even with the clay soils, being able to capture and store water is really important. But you have to be careful, because in the Blacklands, where you have heavy clays and 35 inches of rain or more, we don't want to add water storability. When we add compost to clays, we windup not being able to drive across those fields when we need to get things done. So, there's a balance to the pros and cons of the water storability."
Organic matter
While the organic matter in compost is beneficial to soil and plant growth, Mowrer says it is difficult to define or quantify. "It's soil specific. It's climate specific. Globally, we are trying to put more carbon into the soil in order to sequester carbon and lower CO2 levels. That appeals to growers that are environmentally conscious but it doesn't always translate into higher yields or profits," explains Mowrer. "Organic matter also is good for building a robust soil ecology. When you have compost in the soil, it's food for the 'micro critters', (fungi & bacteria), and when they are stimulated they break down that compost into CO2 and release it back into the atmosphere.
"We associate better performance of plants with all that activity. I've seen in cotton increased root growth with increasing organic matter. I think that's well established by many agronomists."
Increased root growth gives the plant better access to water and nutrients throughout the soil profile, he adds.  "Root mass is almost always associated with top matter and lint yield. And all crops tend to respond better when they have a little more organic material in the soil."
Nutrients
Compost is a good source of major nutrients and micronutrients, according to Mowrer, but they are typically lower in nitrogen than other types of nutrients because the composting process tends to mineralize the nitrogen. "Take the organic nitrogen, proteins, carbohydrates and break them down to ammonia and then that will often volatilize off."
In certain cases, compost can also serve as a pH mitigator. "All these things I've listed that you might use it for will be affected by the source or the starting material for the compost. So, if it's wood shavings or wood sawdust or leaves from an oak tree, it's going to be very low. If it's cow manure or bio solids, it can be quite high in all of those nutrients."
But is compost always a guaranteed analysis? "Not always," he says.
If a compost provider advertises a guaranteed nutrient analysis, that means they had to have it analyzed by the Office of the State Chemist. "They test each batch prior to the sale, and if they have a guaranteed analysis, you can trust that," Mowrer says. "If you're doing it on your own or somewhere without a guaranteed analysis, I recommend nutrient testing."
Once you have an analysis, Mowrer suggests applying enough compost to meet the needs of the first nutrient it's meeting. For example, if the analysis results are 1 (N)-3 (P)-2 (K), "You don't want to apply it to meet your nitrogen needs, you're going to overapply phosphorus, and that's going to have adverse environmental effects, potentially.
"I recommend you apply it to meet your phosphorus needs and then make up the nitrogen that's missing with a chemical fertilizer. There's nothing wrong with chemical fertilizers unless you are certified organic. The plant doesn't care where the fertilizer came from; it's all got to be in the same molecule once it's in the soil solution— the plant doesn't know whether it came from an organic or a chemical fertilizer source; however, when you add a chemical fertilizer source, you don't get the benefit of the organic compounds stimulating a lot of soil biological cycling."
Overall
In general, Mowrer says, compost is a great way to recycle. "If you've got a waste material from some crop and you just get rid of it, leave it on top, it will tend to break down a lot more quickly. If you compost it, it becomes a little more long-lasting in the soil— compost is more concentrated."
But that doesn't mean field residue isn't helpful. "There are benefits of leaving residue on the surface, but if you had another source of waste, like cotton gin trash that you had taken off the field, and you compost it, its value becomes more concentrated and is longer lasting," he explains.
Not a magic bullet
Compost, while it is beneficial to the soil health, it is not a magic bullet. "I'm not trying to make compost out like it's a magical thing. It has a benefit and we know it does. The specific and complicated mechanisms behind these benefits are at the frontier of our current understanding," says Mowrer.
As far as cost-per-acre, he says treat compost like any other input, "Pull out your calculator." But when it comes to putting a price tag on organic matter, he says he can't. "The way it behaves in the soil depends on where you are, what you're growing, what the weather was that year. All I can put a value on is nitrogen, phosphorus and potassium and say that having some organic matter is better than having none.
"If you put it out on a field, we encourage farmers all the time, be your own scientist. You are your own Isaac Newton of your fields, so put it out in a couple of strips and see if you are getting more yield out of that and ask if it was worth the input. Then, if you like what you see, you can go full-tilt the next year."
To consider
Before purchasing compost, Mowrer suggests growers ask a few questions:
Is it organic certified? This is especially important if you are growing certified organic crops.

Does it have residual herbicides or pesticides? You don't want to put something out that's going to prevent your crop from growing. Check for insecticides such as imidacloprid, and residual herbicides such as fluroxypyr and picloram.

Does it have a guaranteed analysis? An analysis issued by the State Chemist Office can be trusted.
Soil Analysis
To know what the recommended level of nutrients are for growing a crop in your area based on soil tests, Mowrer says, growers can contact the Texas A&M Soil, Water and Forage Testing Laboratory https://agrilifeextension.tamu.edu/solutions/soil-testing/ or their county agents. "The county agents are trained to interpret those, as am I."
Subscribe to receive top agriculture news
Be informed daily with these free e-newsletters
You May Also Like
---