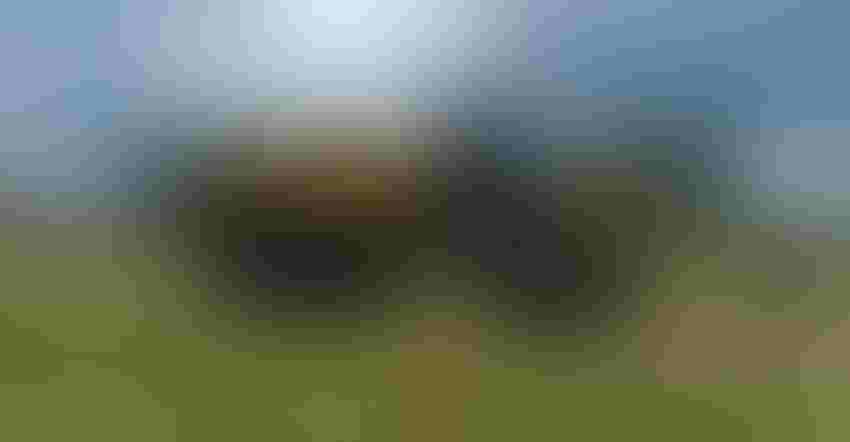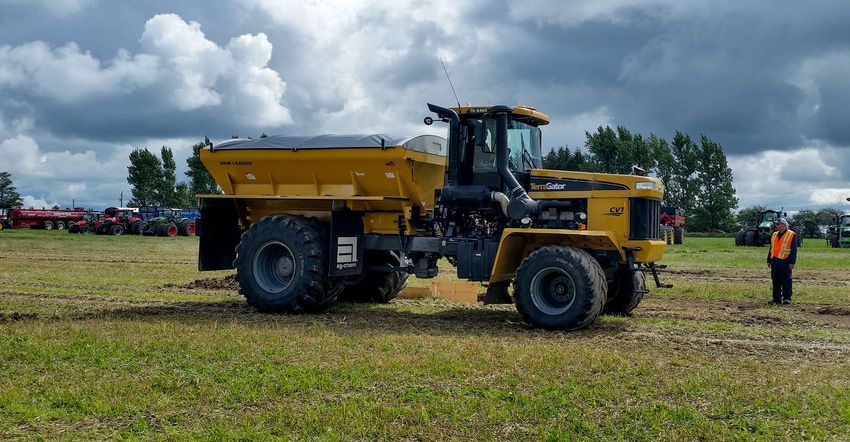 DON'T OVERFERTILIZE: Fertilizer can make you money or cost you money depending on the specific needs of each field. Only soil testing can determine those needs.
Photo courtesy of Tom Kilcer
Dairy farmers have tightened their belts to the point that it touches their backbone.
Making it through tough times means scrutinizing every part of the farm. One area to focus on is the cropping program, which was described more than 40 years ago by an ag banker as the biggest hidden profit-loss area on the farm. That likely still holds true today.
Livestock need forage; growing it needs to cost less than purchasing it. Unfortunately, many farms have fallen back to shortcuts that are very expensive. The key principle is knowing when fertilizer will give a response and when it will not. This is the reason for soil sampling.
You should only add the amount of fertilizer needed to maximize crop yield. As soil nutrient levels get high, yields won't be held back by lack of nutrients but by other factors such as compaction, soil structure or moisture availability. 
Each field you plant you are betting that you will get back more than your input costs. Evaluating fertilizer is a key factor to determining how much should be invested with a high probability that you are going to get your money back in increased yields.
Watch overapplication
The graph below is from an actual study of 10 farms. Each farm applied fertilizer based on their best estimate of what the crop needed.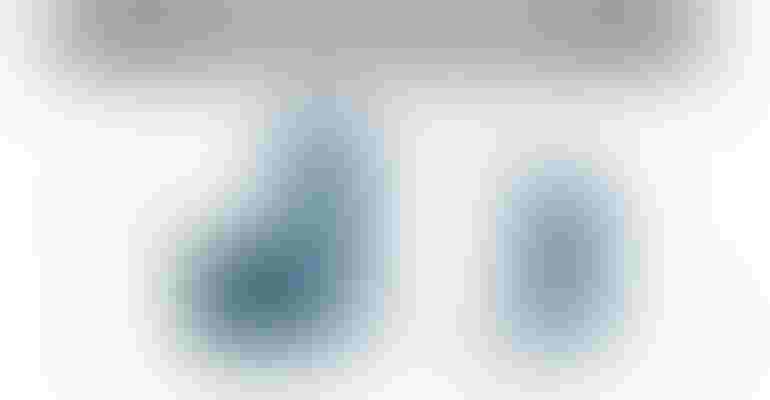 The first bar is how much was needed for maximum economic yield, based on a university soil test. As you can see, considerably more phosphorus and potassium was applied than needed. This is because manure was heavily applied when the field was in corn, adding more phosphorus and potassium than the corn could use.
Ironically, I have been finding established alfalfa stands that have gone out early because of a lack of lime or topdressing, or both. The fertilizer budget was overspent on seeding and nothing was used to keep established stands productive.
The same problem is occurring in cornfields. This is a no-brainer on most dairy farms because lots of manure is spread. But the problem gets worse if manure isn't immediately incorporated. This will build phosphorus and potassium to high levels and, based on university research, there is no crop response to added starter phosphorus or potassium fertilizer in these fields.
Applying more nutrients than needed directly erodes the profit of making your own forage.
Evaluating starter phosphorus
Sixteen farms — corn grain and silage — in nine New York counties participated in a trial this spring to evaluate the effects of starter phosphorus. The study was conducted by Quirine Ketterings of Cornell University.
May started warm but temperatures dropped as the month progressed. There was a deluge of cold rain on Mother's Day, culminating in 5 to 6 inches of snow at the end of the month.  
Fields with low-to-medium phosphorus levels showed a response to starter phosphorus. Yields increased, and money was made with phosphorus that was banded. But there was no response to added phosphorus in fields that were already testing high. This lack of response occurred in both silage and grain.
There was a response to starter fertilizer containing nitrogen. So, if phosphorus and potassium are already high, just use banded nitrogen as your starter.
Should you just cut back on fertilizer purchases? Absolutely not. This is equivalent to reducing feed purchases by cutting back on feeding grain.
It is distressing to see farms fertilize by just best guess and then short their profitability elsewhere because "enough" money was spent on fertilizer.
If you can't get your whole farm sampled, concentrate on cornfields and fields that are going to be seeded. These have the earliest fertilizer additions. Hayfields can be sampled after first cutting and the top-dressing applied after second cutting.
Check pH levels
The biggest thing that factors in to your return on fertilizer investment is to raise the soil pH to 6.2 for corn or 7.0 for legumes. This is where expensive fertilizer is available the most and where plant growth can make the most of it.
As pH drops, fertilizer efficiency drops 30% to 50% in producing crop yield.
Correct pH is a basic soil management principle. A few years back I worked with a well-managed farm that started a complete-farm soil testing program. The farmer discovered, to his surprise, that he had alfalfa fields that had too low of a pH level to ever grow corn well. Ironically, he was putting too much fertilizer on manured cornfields to the point of hurting plant growth by tying up minor elements.
What he saved on fertilizer more than paid for the needed lime in just one year. Since then, several more farms have gone to whole-farm soil testing and have seen the same results: decreased fertilizer bills, an increased need for corrective liming and less expensive forage cost for the yield achieved.
As the price of fertilizer continues to climb, the investment in this critical part of your crop production system demands the highest return on each dollar invested.
In this era of high fertilizer prices, correcting the pH first and then adding fertilizer is the way to maximize the return in your crop.
Kilcer is a certified crop adviser in Kinderhook, N.Y.
Subscribe to receive top agriculture news
Be informed daily with these free e-newsletters
You May Also Like
---