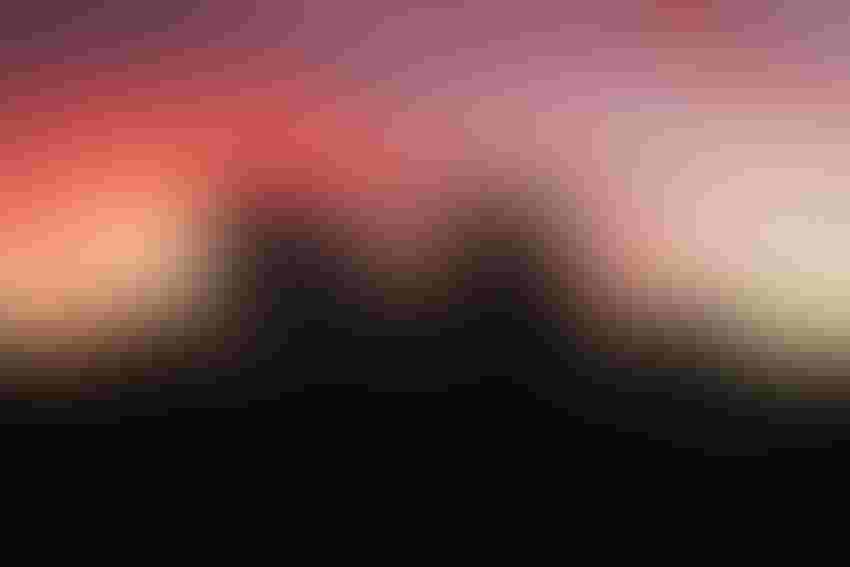 With fertilizer prices trending higher and supplies tighter, farmers should talk with their local fertilizer dealers to make sure they are "applying the right rate, in the right form, at the right time," says Bruce Erickson, agronomic education manager, American Society of Agronomy.
Farmers might also consider purchasing a portion of next season's fertilizer requirements in the fall, rather than in the spring, advises Erickson, who is also adjunct assistant agronomy professor at Purdue University. "A Purdue study of the seasonality of fertilizer prices shows large advantages for fall fertilizer purchases compared to spring purchases most years," he says. "But there have been a handful of exceptions to that, too, so it is certainly not a risk-free strategy. Also, be mindful of the financial stability of anyone to whom you pay now to receive products and services in the future."
A meeting with your dealer to talk about ways to improve fertilizer application efficiency "is appropriate any time — not just when prices are high," notes Dan Frick, chief operating officer, Frick Services, Wawaka, Ind. Frick says that he typically advises farmers who want to increase efficiency to consider using GIS and variable-rate technology.
"Our phosphorus [P] and potassium [K] recommendations are based on grid soil samples taken within a particular soil type or soil zone," Frick says. "We also recommend varying the plant population and nitrogen [N] rate by soil zone. The goal is to give the crop enough fertilizer to meet its needs to keep yields high and costs low.
"I'd also make sure to have access to an accomplished agronomist who knows how to use and interpret the data generated by this technology," he adds.
Improved N efficiencies
In general, what's best for the plant and for the environment is to apply fertilizer as close as possible to when the plant needs it, Erickson says. "That's especially true for N applications on certain soil types," he says. "For example, sandy soils can't grab the fertilizer and hold onto it as well as clay or heavy soils."
Nitrogen is a mobile nutrient, so there are many opportunities to lose it over time, Erickson points out. "However, logistically, it's not always feasible to apply fertilizer at the optimal time," he says. "So split N applications are good in that they provide more N when the plant needs it."
A split application (either some in fall and some in spring, or all in one or two spring applications) is a more efficient use of N than one application during fall, agrees Fabian Fernandez, University of Illinois Extension soil fertility specialist. "Just a small amount of N is needed in the spring to get the corn plant growing early on. Plus, people who split-apply their N don't have to compensate as much for lost N as those who apply everything in the fall."
Still, fall fertilizer applications do have their advantages, Fernandez concedes. "Typically, you get cheaper prices for fall N applications than for N applications in the spring, plus labor and equipment are easier to obtain," he says. "Farmers and custom applicators normally have more time to apply fertilizer in the fall than during the busy planting season, and the soil conditions are generally less wet and more conducive to being in the field with less risk for compacting soils than in spring."
Although anhydrous ammonia might be the cheapest form per pound of N applied, if it's injected in the fall at the wrong soil temperature, the results could be quite costly, Fernandez cautions. "Such a practice greatly increases the risk that N will be lost by the time the plant needs it, when compared to a spring application," he says.
"For fall application, we recommend using an N stabilizer, like N-Serve to help reduce nitrification," Fernandez continues. "Typically, an N stabilizer will protect N into the spring. The biggest concern is if conditions turn unusually wet during May and June that would cause early N applications to become subject to greater loss."
Farmers who do decide to apply N in the fall should also ensure that soil temperatures are averaging 50° or lower 4 in. below the soil surface to minimize anhydrous ammonia nitrification, Fernandez recommends. "In Illinois, we advise farmers to avoid fall N application for fields that are south of Route 16, or fields with soil characteristics that increase N-loss risks, such as poorly drained or excessively drained soils," he says. "With anhydrous ammonia, apply it 6 to 8 in. deep to minimize ammonia losses. Also, make sure the soil conditions are adequate to seal the ammonia in the soil at the proper depth. If you get behind your tractor and a few minutes after application you can still smell ammonia, then it is escaping from the soil."
A spring pre-plant application of a slow-release N product is another option that also tends to work well, Fernandez says. "The only concern when doing that would be if conditions turn dry right afterwards and the product isn't able to release the N at the appropriate time," he cautions.
Farmers can go online to calculate their optimal N fertilizer rate for each field. "With N, I would recommend people to look at the Corn N-rate calculator, housed at the Iowa State University (ISU) Extension website," Fernandez says. "It will help you to determine how much N to apply for an economically optimal N rate for the state or region in which your farm is located."
P and K considerations
P and K fertilizers can either be applied in the fall or spring, but due to time constraints, most farmers prefer to apply them in the fall, when conditions are appropriate, Fernandez says. "If broadcasting P and K, make sure you do so before soils are frozen to avoid the potential for increased spring runoff," he says.
Farmers should also soil test and follow the recommendations from their state extension service on how much to apply to specific fields, Fernandez advises. "Make sure you apply the fertilizer amount that is needed, instead of going by tradition and applying 'what we normally do,'" he says. "Farmers should always address the nutrient needs of fields or parts of fields testing below critical levels first, before spending fertilizer dollars on nutrients that might not be needed at all because test levels are adequate."
During 2007 and 2008, the University of Illinois conducted a survey of soil fertility across the state and determined that more fields were testing adequately or higher for P than they were for K, Fernandez says. "So if this is the case on your farm, make sure to increase the rate for K, and if tests are high, decrease the rate for P," he says.
Subscribe to receive top agriculture news
Be informed daily with these free e-newsletters
You May Also Like
---