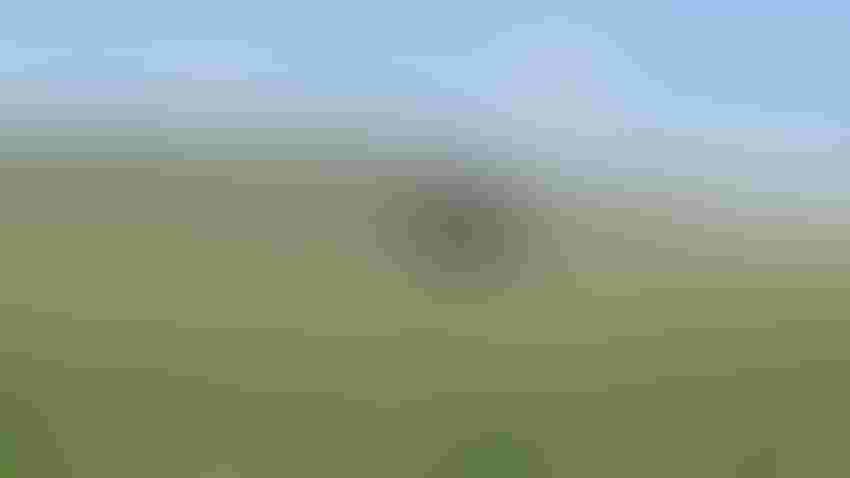 Submitted by Corteva Agriscience
Late-season winter weather that keeps fields tucked under snow and cooler soil temperatures give weeds moisture to feed off and delay weed emergence. All of this means cereal growers may be pressed this season to apply herbicide at the same time as several other activities in fields need to take place.
Jason Gibson, market development specialist with Corteva Agriscience, says flexibility will be key this season to control weeds in cereal acres. Growers will need to be flexible in application method and timing — all while keeping crop rotation in the mix.
"When the application window is narrow, we need to ensure we're taking a look at some key areas, including application method options, crop growth stage, rotation flexibility and weed spectrum the herbicide controls," Gibson said.
When looking for additional flexibility in applications of herbicides, Gibson recommends using a product that allows both ground and air application. This provides the needed flexibility if time is a challenge.
"Due to the late-winter weather experienced in several parts of the country, we may see more aerial application this season," Gibson added.
Another area to consider when looking for flexibility is a herbicide that has a wider application window based on crop stage. For example, Pixarro® EC and Rezuvant® herbicides can be applied from two-leaf up to flag leaf emergence. OpenSky® herbicide is another option labeled for application from three-leaf up to before flag leaf emergence. All three herbicides can be aerially applied, providing additional flexibility.
"When the weather warms up, the snow melt can take place quickly and then we see weed emergence," Gibson said. "It's important to scout fields in advance of application to determine the stage of the crop and weed height. This helps ensure the right herbicide is applied for better weed control."
When needing to apply herbicide to winter or spring wheat fields, farmers also must consider rotation flexibility of the herbicide. Gibson reminds growers and applicators to check the label for rotation restrictions, especially for sugar beets, soybeans and canola.
Gibson provided three keys to successful applications of wheat herbicides:
Spray weeds when the temperature is climbing to a day temperature of 55 F or above.

Avoid late-day application for crop safety, specifically when night temperatures are predicted to be below freezing.

No adjuvants are needed in the tank when >50% of the carrier volume is fertilizer and be cautious applying more than 30 pounds of nitrogen with the herbicides.
"The late snow is not going to eliminate weeds. They will still emerge, and we need to be ready to control them when they do," Gibson said.
To learn which cereal herbicides will work best this season, visit CerealHerbicides.corteva.us.
™ ® Trademarks of Corteva Agriscience and its affiliated companies.OpenSky®, Pixarro® EC and Rezuvant® are not registered for sale or use in all states. Arylex® is a registered active ingredient. Contact your state pesticide regulatory agency to determine if a product is registered for sale or use in your state. Always read and follow label directions. © 2023 Corteva.
Subscribe to receive top agriculture news
Be informed daily with these free e-newsletters
You May Also Like
---