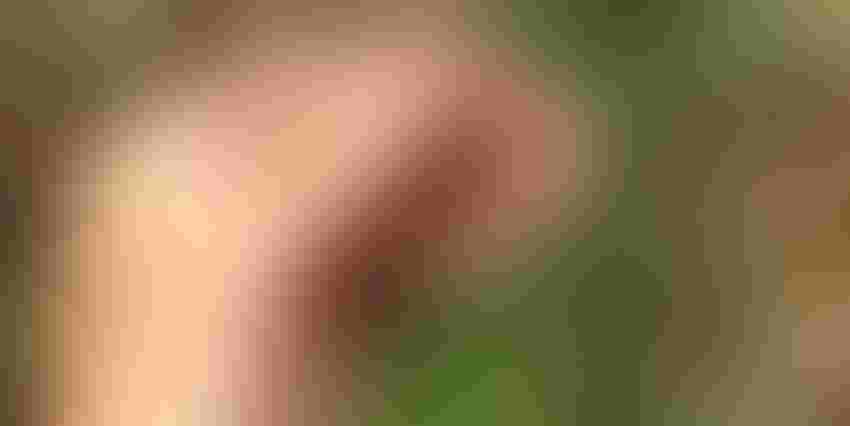 Rome Ethredge, UGA Extension
I think that most folks who work in agriculture would agree that there is no such thing as a "normal" year.  Despite non-existent concussion protocols (circa 1986 and earlier), I kinda-sorta know what to expect in terms of the usual weed control problems from year to year.  But Mother Nature constantly reminds me of the inadequacies of my education, experience and thinner football helmets.   
In 2021, many locations in Georgia received more than 10 inches above average rainfall during the period from April 15 to October 15. From a weed science perspective, this resulted in the reduction of residual activity of many herbicides.  It also provided a great environment for wet weather weeds such as Florida beggarweed and tropical spiderwort to flourish.  
Consequently, I received numerous calls about the use of Classic (chlorimuron) in peanut fields for those late-season Florida beggarweed escapes.  Over the last 20 years, most peanut growers have gotten away from the use of Classic in peanut primarily because of the strong residual power of Valor (flumioxazin).  Also, there has always been some hesitancy about the use of Classic because of its potential negative effects on certain peanut cultivars particularly GA-06G and Tifguard. 
Prior to the registration of Valor in 2001, Classic was about the only herbicide option for those pesky beggarweed escapes (not 100% control though).  For these reasons, I stopped conducting routine research on the tolerance of new peanut cultivars to Classic.
A few quick reminders about Classic and peanuts. Classic was first labeled for use in peanuts in 1988.  The Classic peanut labeled was developed primarily in response to the cancellation of all Dinitro/Premerge (dinoseb) registrations in 1986.  According to the current label, Classic can be applied anywhere from 60 days after peanut emergence until 45 days before peanut harvest (~65-100 days after planting [DAP]).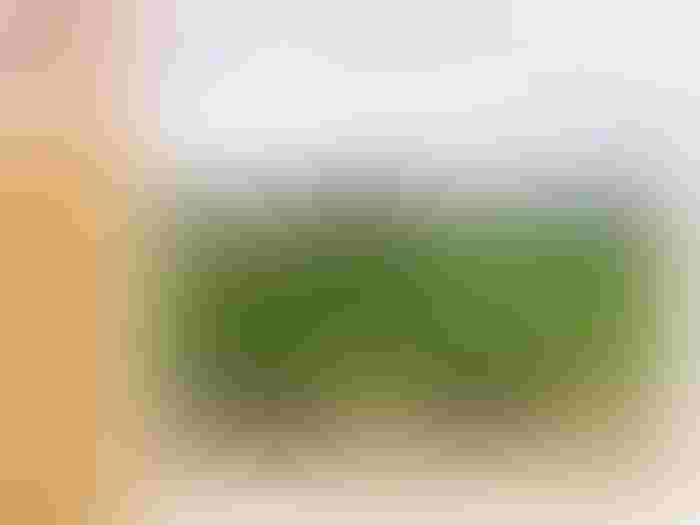 Credit: Eric Prostko
To correct this deficiency in cultivar tolerance information, my cracker-jack research team conducted a field trial in 2021 to evaluate the tolerance of five newer peanut cultivars to late-season applications of Classic. 
In this field trial, GA-18RU, GA-20VHO, AUNPL-17, TifNV High O/L, and FloRun 331 were treated with Classic 25DG (0.5 oz/A + NIS) at either 63, 75 or 88 days after planting.  Results of this trial indicated there were no interactions between Classic timing and peanut cultivar, TSWV was increased by 10% when Classic was applied at 88 DAP, and peanut yields were NOT significantly reduced by any timing of Classic.  I plan to repeat this study again in 2022 and will try to get additional tolerance data for other newer cultivars, such as GA-16HO and GA-12Y.
I do not think that Valor is "slipping" on its control of Florida beggarweed. There is good reason why it is used on 74% of the peanut acres in Georgia.  But in wetter years, it is very likely that Valor will not provide full-season residual control of beggarweed. In those soppy years, a late-season application of Classic in peanut might still be warranted, especially when beggarweed populations are at a level that can influence fungicide deposition and harvesting.  Data collected in 2021 continues to support this historic use.  
Hoping to see you around the Extension meeting circuit in 2022.  As always, good weed hunting!
Subscribe to receive top agriculture news
Be informed daily with these free e-newsletters
You May Also Like
---