8 tips for successful weed control
8 tips for successful weed control
Think differentThe magical years of plant-spray-harvest-till are gone.Jim Legvold's weed-management story began when this Vincent, Iowa, farmer planned out his program, embodying a new approach. But the plot thickened after an extremely wet spring and cool summer thwarted his best-laid plans. The wetter, more poorly drained, high-pH areas cut herbicide efficiency by 25% and, in some cases, 50%. Although he planned meticulously, Legvold doesn't feel like a model weed-control farmer this year.Weather extremes, weed adaptability and low crop prices challenged his long-term plan of corn-soybean herbicides, residual herbicides and rotated modes of action.Legvold "had problems this year just like everyone else," observes Mike Owen, Iowa State University weed scientist. "Weeds adapt better to environmental conditions better than crops do. Sometimes you can't beat Mother Nature."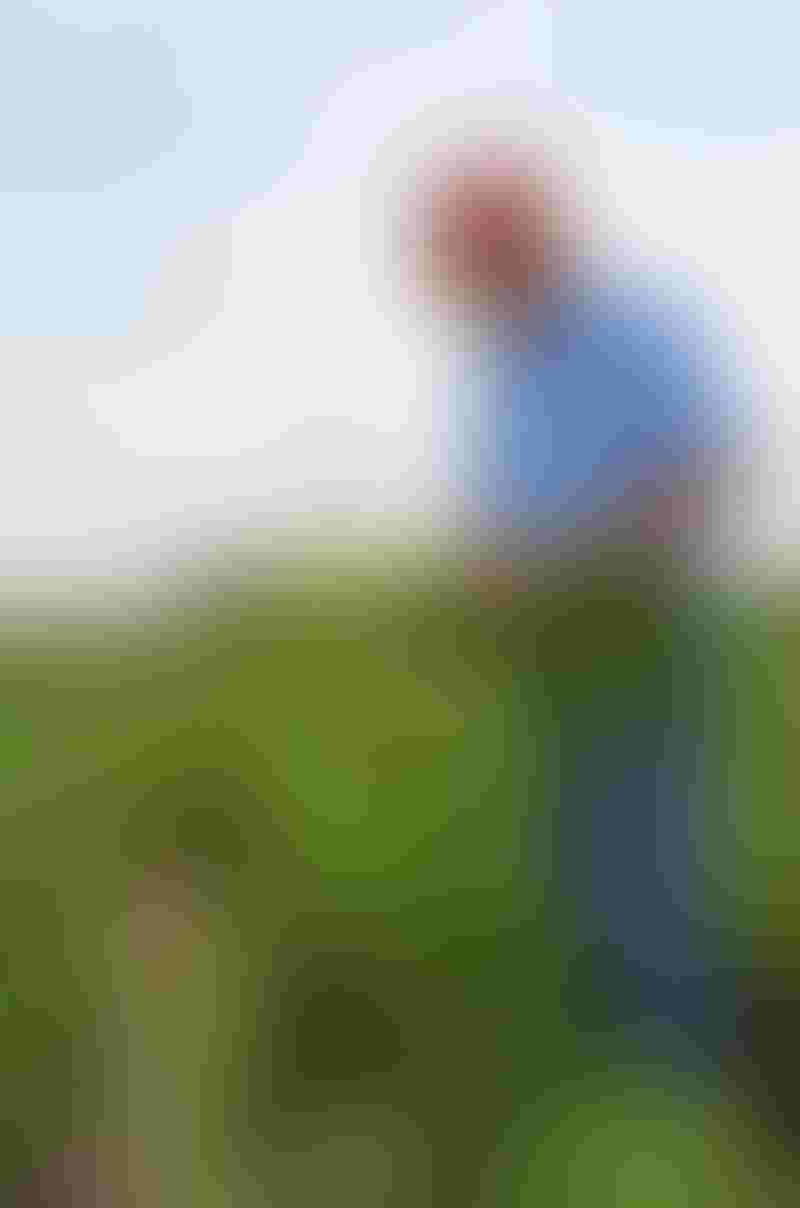 Jim Legvold developed his weed control system by asking tough questions, researching options thoroughly and reviewing them objectively without being "married" to any one system.
"What he does and how he uses the available tools and technology set him apart," says weed scientist Mike Owen, Iowa State University (ISU).
The Vincent, Iowa, farmer plans each field's weed control based on rotating chemistries, weed population, crop safety and cost. The following is his approach and the outcome:
Plan beyond this year. "Develop a full-blown plan that stops weeds before they germinate, and rotate chemistries and modes of action," Legvold says. "Decide the best way to deal with any escapes by weed and size."
Identify each field's No. 1 weed. For Legvold, this means resistant waterhemp in soybeans and giant ragweed. Palmer amaranth hasn't arrived in his area yet. Since 2011, he's worked with his local agronomist to pick the best product by weed.
Rotate seven modes of action. Legvold rotates among seven modes of action (five modes for soybeans) out of 14 existing modes to preserve their effectiveness. They include groups 1, 2, 5, 9, 14, 15, 27 (10 different chemistries, as some products combine two).
In soybeans:
Optill Pro: Groups 2 (amino acid synthesis inhibitors, or ALS inhibitors for broadleaf weeds); 14 (PPO inhibitors for broadleaf weed control); and 15 (long-chain fatty acid inhibitors for grasses)
Marvel: Group 14
Select Max: Group 15
Glyphosate: Group 9 (EPSP synthase inhibitors)
In corn:
Harness: Group 15
Callisto Extra: Groups 5 (photosynthesis II inhibitors/atrazine) and 27 (HPPD inhibitors)
If your weed control program is not broken, "fix it anyway, because it will eventually be broken," Owen advises.
Anticipate soybean weed problems when you plan your corn herbicides. "A good herbicide program has to include both crops year in and year out," Legvold says. "What weeds do you have in corn this year that you need to control so as to avoid a major issue in soybeans next year? Sometimes you don't see weeds until corn harvest. When I see a multitude of weeds following corn harvest, spraying them in the fall with 2,4-D might lessen the problems in spring."
Bounce your herbicide plan off your local agronomist. Legvold calls his Extension weed specialist when problems develop. "Since moving from conventional to no-till to strip-till, I've seen different weeds, such as marestail and tansy mustard," Legvold says. "If I can't identify them, I send their pictures to my Extension weed guy (Owen), so I know what I'm fighting. I don't want to end up the way the southern U.S. was three or four years ago with the resistant Palmer amaranth."
Use a long-acting grass residual herbicide for corn and beans. A strong burndown means no competition for seedlings. This way, he's also covered if early wet periods delay spraying. "Then I return with a product containing glyphosate and broadleaf herbicide to kill what's there and help with broadleaves such as waterhemp and giant ragweed," he says.
For resistant waterhemp, "I'm trying to find the right combinations of modes and chemistry to prevent it from germinating to begin with," Legvold says. "Spray early enough to kill the weed, not just ding them so they come back later." This year, he had a much larger population show up in soybeans.
Rotate among five modes of action for soybeans. "Some of the best products for me need to go on before plants emerge," Legvold says. "Beans emerge without weed competition."
With 1,400 acres and a part-time man, he relies on his co-op for timely spraying right after planting.
He then returns with a product containing glyphosate and a broadleaf herbicide to kill any grasses, and broadleaf control for waterhemp, giant ragweed and others.
Scout. Do this at least once a week to know what you're spraying for, Legvold advises.
Sometimes weeds win
This year's wet weather and Legvold's poorly drained Des Moines lobe soils favored resistant waterhemp breakthroughs on soybeans. "Most of that was side-hill seepage, with constant moisture giving the weeds every chance, and the chemical had hardly any chance to work," Legvold says.
In some cases, waterhemp germinated after the post-emergent spray. "I burned it off and it regrew (see photo). The residual did not hold it. I was within the labeled rate, but the bean canopy was slow to close and environmental conditions were perfect for weeds after my postemergent pass," Legvold says.
"I felt that everything done before, during and after was done perfectly. A second herbicide application would have cost $15-25/acre depending on what I chose, with the potential to lose 2-5 bushels of (bean) yield per acre from burning soybeans ($45 per acre loss)." So he did nothing.
This makes perfect sense to Owen, who has collaborated with Legvold over the years on weed control. "As overly cool as it was this year, soybeans grow slowly and weeds adapt, no matter what he would have done. He made a sound economic assessment that the cure cost more than it was worth. Going into next year, he'll base his plan on higher populations in those areas and choose an herbicide that specifically addresses that problem. That's sound integrated weed management."
Legvold's weed control plan this year cost $43.70 per acre for corn and $57.30 per acre for soybeans. This includes the added cost of a burndown for strip-till.
Like a lot of things, weed control has become more complicated, and the stakes are higher. "Recognize that it will take more time and thought to manage your weeds," Owen says. "Anything simple and convenient is predestined to fail."
Make a five-year plan
Iowa State University's Mike Owen suggests establishing a five-year weed management plan. "Understand which herbicides you're using and how they control weeds," he says. "Knowing which weeds are in each field, and which ones are hardest to control, gives you an idea of resistant populations you may already have or which ones could evolve."
Subscribe to receive top agriculture news
Be informed daily with these free e-newsletters
You May Also Like
---