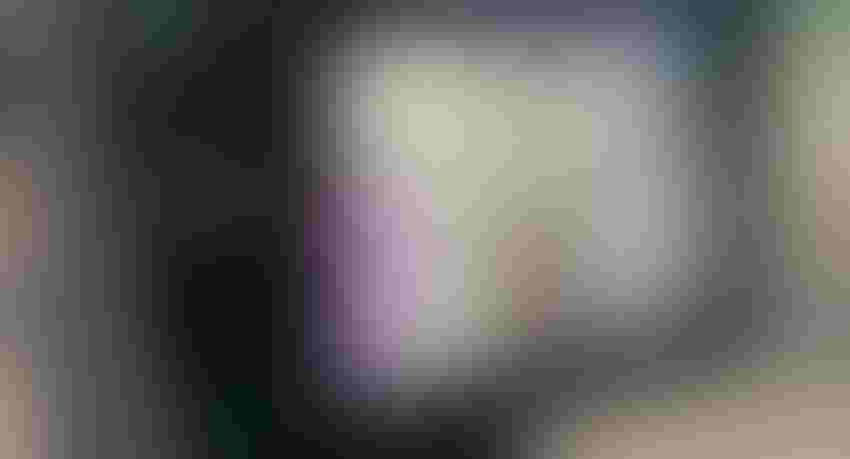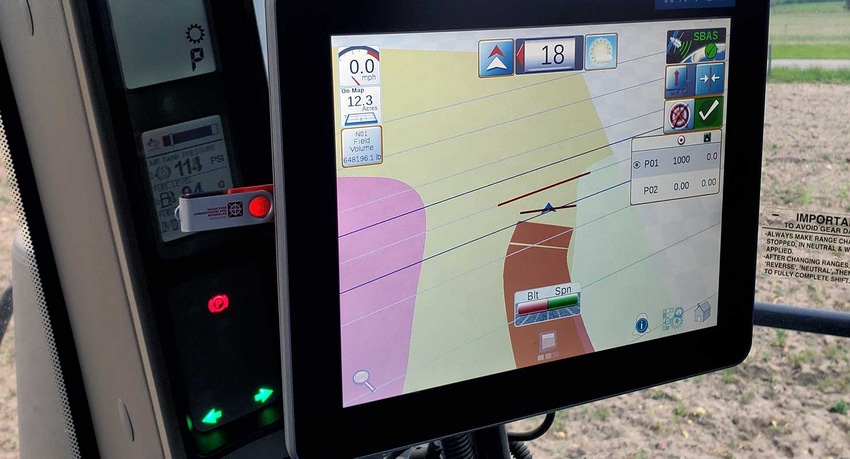 One way precision agriculture can help growers be more efficient with fertilizer use is through variable-rate technology.
Simer Virk, UGA Extension
With skyrocketing fertilizer prices, growers are looking for where and how to reduce the fertilizer costs on their farms to remain profitable this year. One way precision agriculture can help growers be more efficient with fertilizer use is through variable-rate technology.
In a recent blog post, Glen Harris, University of Georgia Extension fertility specialist, Simer Virk, UGA Extension, precision ag specialist, say, "While majority of the growers are aware about the spatial variability in their fields and employ some sort of precision soil sampling strategy – grid, zone or composite – to determine the nutrient requirements of their fields, very few 'advanced' growers utilize that data and information to perform variable-rate applications."
Each year, they say, growers spend a lot of money in soil sampling and not using that information to its full potential means leaving money on the table or in this case more or so leaving it out in the field.
Variable-rate technology has been around for a decade. It's starting to get lot more attention due to increasing input costs every year and emphasis on being more efficient and sustainable with inputs.
Variable-rate technology has improved significantly over the years. Most major equipment manufacturers and technology companies offer various variable-rate packages for both used and new fertilizer application equipment.
Whether a grower applies his own fertilizer or uses a custom applicator, there are multiple options available to get started with variable-rate.
"Generally, the first step is to talk to your consultant, crop advisor or technology company to know where you are currently in the process – starting from precision soil sampling to current equipment capabilities to VR prescription map creation – and then how they can work with you in getting started with implementing variable-rate applications on your farm," the UGA specialist recommend
Tips to start out (or go all in) with variable-rate applications:
Start out with few selected fields that are more non-uniform and have the greatest potential to benefit from variable-rate applications.

Use historical knowledge about the fields and management practices in combination with soil test results when delineating management zones.

Consider application equipment and technology limitations when delineating zones, especially size and transition between the zones

Keep management zones to a maximum of three or four for easier and effective implementation. More zones can make the process overwhelming and confusing.  

Consider fertilizer properties, especially shape, size and density, when creating and spreading different blends. Uneven distribution and segregation can cause application issues. 

Be patient with technology and the overall process especially during the first year. Things will get easier and better as time goes by and with VR applications in more fields.

At the end of each year, assess what went right, and what didn't go as planned and why. This will help to continuously learn and improve the process as well as minimize any frustrations.
Considering the situation with fertilizer prices, they say, this is not the year to cut corners on precision soil sampling or reduce application rates unknowingly in order to lower input costs but to effectively utilize tools and strategies such as precision soil sampling and variable-rate application to be more efficient and cost-effective to maximize the return on investments on your farm.
Subscribe to receive top agriculture news
Be informed daily with these free e-newsletters
You May Also Like
---