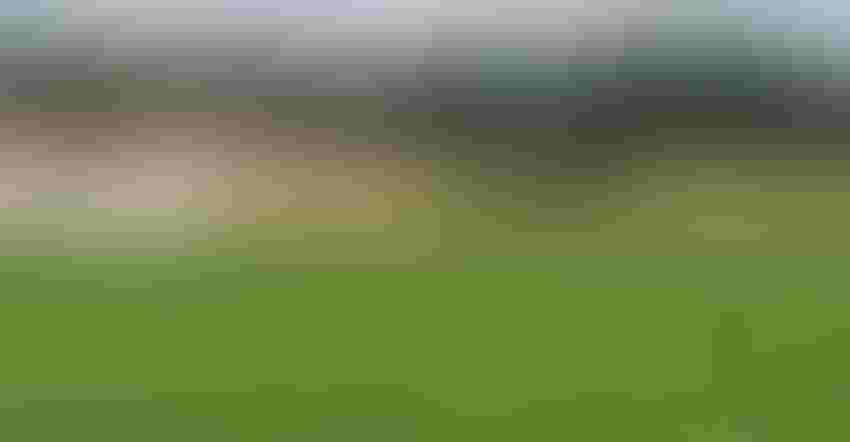 DICAMBA APPLICATION: Kevin Johnson, Illinois Fertilizer and Chemical Association president, reminds farmers to follow the statewide permanent dicamba application ruling for 2022 to help maintain a low level of complaints.
Jacqui Fatka
Illinois farmers know the dicamba story. Dicamba-related complaints statewide hit a record high number of 723 in 2019. Then in 2020, the Illinois Department of Agriculture issued an emergency ruling including a June 20 cutoff date and an 85-degree-F temperature restriction for dicamba application in soybeans. This led to an 80% decrease in complaints.
IDOA then built upon those emergency rules in 2021, adding regulations to consult the FieldWatch sensitive crop registry, complete proper record-keeping and pay attention to wind direction before spraying. Dicamba-related complaints totaled 161.
But in December 2021, IDOA had to proceed with a permanent dicamba ruling. Why? According to the Illinois Administrative Procedure Act, state agencies cannot adopt emergency rules for more than two years. So, IDOA decided to keep the same rules filed in 2021.
And retailers are optimistic for another year of lower dicamba complaints.
"If we keep the June 20 date in mind, we can keep numbers even with the last two years and possibly lower, says Kevin Johnson, Illinois Fertilizer and Chemical Association president. "Since 2019, farmers have more genetics and hybrid options that use different products, so not everyone is locked into one product. We also have a little better understanding and awareness about dicamba products and effects."
But farmers and applicators need to keep the four permanent rules in mind:
1. Application cutoff date. Applicators shouldn't apply pesticide containing dicamba on soybeans after June 20.
2. Temperature restrictions. Applicators shouldn't spray dicamba if the air temperature at the field at application is over 85 degrees or if the National Weather Service forecasts a high temperature at the nearest location that is above 85 degrees for the application date.
3. Nearby sensitive crops. Applicators should consult the FieldWatch sensitive crop registry before spraying dicamba. This registry shows which sensitive crops surround each field, including fruit trees, vegetable plots and ornamental crops. Applicators must follow all required record-keeping and label requirements.
4. Wind direction. Applicators shouldn't spray dicamba if the wind is blowing toward any Illinois Nature Preserves Commission site or residential area adjacent to the applied field.
Create success in 2022
Johnson reminds farmers it's certainly important to follow the statewide rules and label requirements. But don't forget other paths to decrease off-target dicamba damage this year — including mandatory training for applicators and conversations with your neighbors.
Individuals can visit the IFCA website and find training for use of Engenia, XtendiMax and Tavium. When applicators complete one of the three trainings, they will be certified to apply all dicamba products.
And go visit your neighbor or give them a call now — not during the second week of June —Johnson says. Figure out what crops will be planted next to your fields before you spray dicamba products.
Plus, keep in mind preserves that look like Conservation Reserve Program land.
"You need to watch for any sensitive crops but also nature preserves. We might know we're looking at our neighbor's crop, but there might be a small nature reserve nearby that might look like CRP ground," he explains. People not in the agriculture community pay more attention to nature preserves for dicamba damage than crop fields. So, remember to check the maps for nearby nature preserves before you spray.
About the Author(s)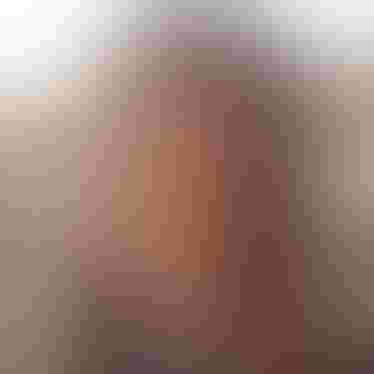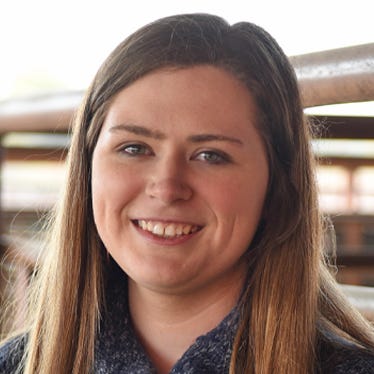 Field editor, Farm Progress
A 10th-generation agriculturist, Sierra Day grew up alongside the Angus cattle, corn and soybeans on her family's operation in Cerro Gordo, Ill. Although she spent an equal amount in farm machinery as she did in the cattle barn as a child, Day developed a bigger passion for the cattle side of the things.
An active member of organizations such as 4-H, FFA and the National Junior Angus Association, she was able to show Angus cattle on the local, state and national levels while participating in contests and leadership opportunities that were presented through these programs.
As Day got older, she began to understand the importance of transitioning from a member to a mentor for other youth in the industry. Thus, her professional and career focus is centered around educating agriculture producers and youth to aid in prospering the agriculture industry.
In 2018, she received her associate degree from Lake Land College, where her time was spent as an active member in clubs such as Ag Transfer club and PAS. A December 2020 graduate of Kansas State University in Animal Sciences & Industry and Agricultural Communications & Journalism, Day was active in Block & Bridle and Agriculture Communicators of Tomorrow, while also serving as a communications student worker in the animal science department.
Day currently resides back home where she owns and operates Day Cattle Farm with her younger brother, Chayton. The duo strives to raise functional cattle that are show ring quality and a solid foundation for building anyone's herd.
Subscribe to receive top agriculture news
Be informed daily with these free e-newsletters
You May Also Like
---