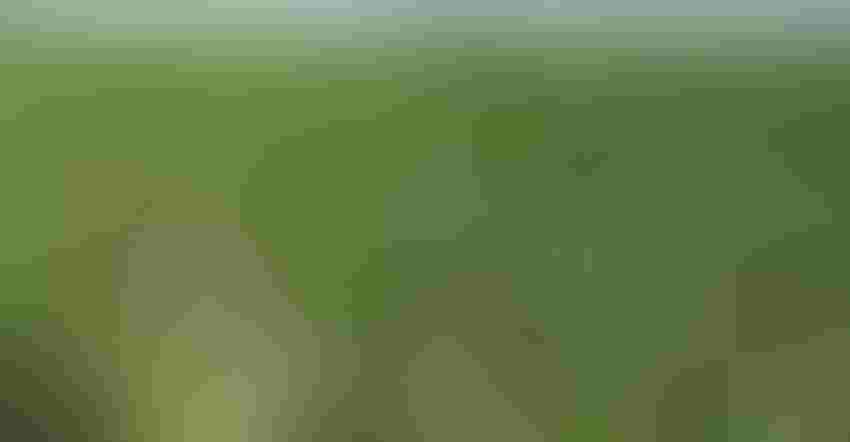 NITROGEN APPLICATION: For farmers to get the most out of nitrogen applied to this year's corn crop, it takes looking at timing and weather, and using products like stabilizers. By analyzing these three areas, farmers can make decisions that will help keep the nitrogen in place longer, allowing for plant uptake.
It is difficult to predict what type of growing season farmers will have in 2017. However, one thing is for sure: Excessive rainfall in the Midwest can soak fields and leave soil susceptible to increased nitrogen loss.
According to Eric Scherder, a field scientist with Dow AgroSciences, improving nitrogen efficiency should be at the top of every grower's mind every season. He offers three tips to get the most out of nitrogen applications this corn growing season.
1. Timing matters. For healthy growth, nitrogen should be applied as close as possible to the point when the crop needs it most, Scherder says. Corn takes up a significant amount of nutrients between the V5 and V8 growth stages, or up to 75 days after emergence. It's vital to preserve nitrogen by using tools such as a nitrogen stabilizer so corn has the nutrients it needs during these periods of maximum crop uptake, Scherder says.
"We can't limit the nitrogen corn needs at the front end and expect to have maximum yield come harvest," he says. "Using a nitrogen stabilizer maintains the largest portion of nitrogen in the root zone."
Scherder recommends growers follow the 4R program this spring —using the right fertilizer source, at the right rate, at the right time, with the right placement. The 4R framework takes an innovative approach that provides educational tools, advocacy support and implementation recommendations for crop nutrient stewardship.
2. Weigh the loss factors. Timely fertilizer applications are important; however, even the perfect time can be derailed by weather. Early-spring rains drive nitrogen lower into soil profiles, out of the reach of corn roots through nitrate leaching, Scherder says.
"If a grower has experienced nitrogen loss and didn't stabilize a given application, the grower may have applied the right rate, at the right time, and at the right place. Yet without stabilization, nitrogen was subjected to leaching, and yield and nitrogen loss occurred," Scherder says. Using a nitrogen stabilizer as an insurance policy for nitrogen can help it stay where it needs to be for corn to use.
The type and level of nitrogen loss are dependent on temperature, weather and the environment. Even if rain is not in the forecast, nitrogen loss can occur all year due to leaching and denitrification.
"For example, in a silt loam or sandy silt loam, nitrate movement down lower into the soil is the key loss mechanism," Scherder says. "In heavier soils such as clay and clay loams, downward movement is less, yet denitrification is typically a key driver."
3. Pick a proven product. With a market of fertilizer efficiency products, farmers should be sure to research which products are proven to work. Dow AgroSciences' nitrapyrin, the active ingredient in N-Serve and Instinct II nitrogen stabilizers, has been rigorously tested by third-party experts for more than four decades. Instinct II and N-Serve have been proven to provide an average 6-bushel-per-acre increase, compared with untreated acres, by slowing the nitrification process, according to company research. Slowing the nitrification process keeps more nitrogen available to crops during the critical period of nutrient uptake.
N-Serve can be applied with anhydrous ammonia. Instinct II protects nitrogen when applied with UAN, urea and liquid manure. Both products have been proven to perform in fall or spring.
Source: Dow AgroSciences
Subscribe to receive top agriculture news
Be informed daily with these free e-newsletters
You May Also Like
---