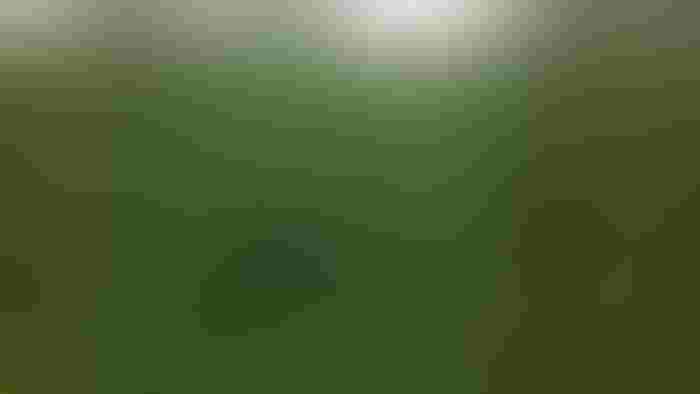 Richard Halopka, University of Wisconsin Extension crops and soils educator in Clark County, says crop scouting is a lot like being a detective. You have to investigate and ask questions before you can identify a disease, insect or weed that is invading or damaging your crop.
"The most important task is to identify what kind of pest you are dealing with," Halopka says. "Because we took time to walk into the field, we saw symptoms. But you need to talk to a farmer and ask questions. You have to get more information. Ask what herbicides were sprayed on the field. Was manure applied to the field? When and how much?"
Scouting fields and monitoring crops throughout the growing season can help you make more informed management decisions, he notes. Halopka says he started scouting for the 2023 crop at the tail end of the 2022 growing season.
"If a crop had a problem with corn rootworm or northern corn leaf blight last year, for example, you can plant a hybrid this spring that has resistance to corn rootworm and northern corn leaf blight," he explains. "You may still see northern corn leaf blight in your field, but it won't be at a level that will economically damage the corn crop."
Every year can be a little different depending on the weather, but Halopka says farmers should crop scout at least three to four times in the first couple of months after planting.
"Start scouting 10 days to two weeks after planting to make sure the seeds germinated," he says. "Then I would be checking on those crops every two weeks."
Halopka looks at the plants when he is scouting. "If it is a weed issue or insects, I take pictures so I can identify them later if I don't know what they are."
Do stand counts
Once corn or soybeans emerge, you need to do stand counts, Halopka says.
"If you planted 35,000 seeds in an acre, you need to see if you have 30,000 plants emerging per acre or not," he says. "If your plant count is 50% or more of what you seeded, it probably doesn't pencil out to reseed it, but every farmer has to make that decision."
With forage crops such as alfalfa, take the first cutting off and then check it a week to 10 days later with a sweep net to see if you have potato leaf hoppers.
"In a new seeding, you want to see 30 to 40 plants per square foot," Halopka says. "Phytophthora root rot can limit the number of plants in new seedings, especially if it rains a lot."
If farmers have time and feel comfortable scouting their own fields, then Halopka says it is OK to do so. "But if you are a livestock manager or dairy farmer, I would recommend hiring someone to scout the fields," he notes.
Digital phone cameras today make the job of identifying crop diseases and pests much easier. "Farmers can send me a photo, and I can hopefully tell them what it is," he says.
Halopka advises farmers to scout fields early and often until crops are harvested.
You should check corn and soybeans every two weeks throughout the growing season, he says, explaining, "There are so many things that can happen throughout the growing season. They can change a lot in two weeks."
If you have more questions about crop scouting, email Halopka at [email protected].
Click through the slideshow to see photos of different types of crop damage.
Subscribe to receive top agriculture news
Be informed daily with these free e-newsletters
You May Also Like
---