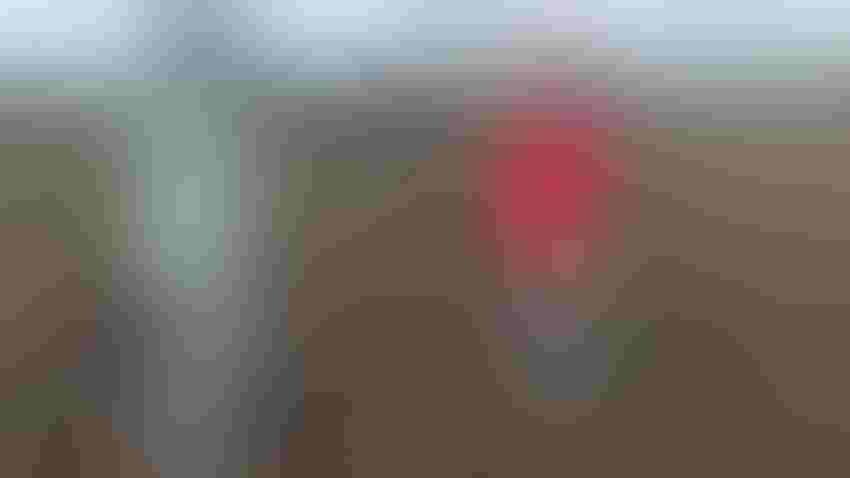 GROWING BEETS: Julie Kikkert, Cornell Extension vegetable program specialist, talks with grower Jason Gaylord in a beet field at My-T Acres in Batavia, N.Y. New York state is the second-largest producer of table beets in the country.
Courtesy of Jeremy Veverka, Cornell University
New York state is the second-largest producer of table beets with an estimated farm-gate value of $8.47 million. But a major challenge to grower profitability has been Cercospora leaf spot, or CLS.
Now, growers have a tool that could help them more successfully anticipate and respond to this prevalent foliar disease.
CLS appears as small gray spots on beet leaves, stems and petioles. Defoliation and yield reductions caused by CLS can result in significant economic loss.
"In some years, we have seen losses of 50% or more on late-harvested beets due to CLS. The damage occurs in the leaves of the plant resulting in the crop being left in the field," says Jason Gaylord, farm manager of My-T Acres Farm in Batavia, N.Y.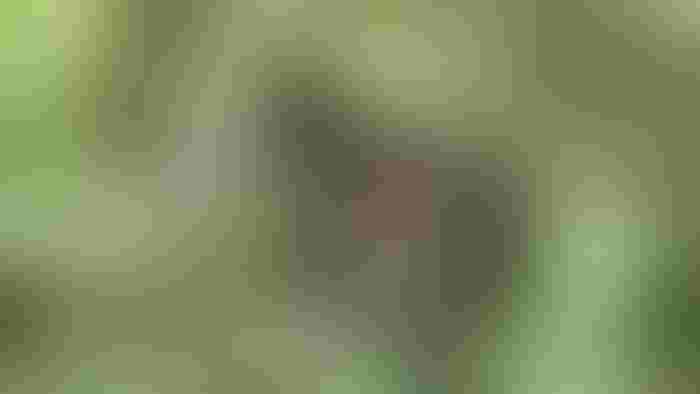 BEET INFECTION: Beets show varying levels of Cercospora leaf spot infection, from a few spots per leaf to entire leaf impact.
My-T Acres is one of the five largest beet growers in the state. Gaylord oversees 1,460 acres of beets among the farm's diversified mix of vegetables and grains grown across more than 8,000 acres. The beet acreage has almost doubled in the past 10 years.
The farm uses three self-propelled mechanical harvesters that grab the tops of the beets and plow underneath the beet roots to raise them out of the soil.
"Not having sufficient foliage for the harvester to top-pull, we had to leave the crop in the field," Gaylord says. "As an example, if you grow 20 tons per acre of beets and you have to leave 10 tons per acre in the field due to CLS ... harvesting what you can pick up.
"We routinely scout for signs of CLS, but the timing of fungicide spraying is critical. You do not want to be too early or too late and miss the window of high infection rate. With the recent research we now better understand specific weather conditions that are highly conducive to a CLS infection, and we can now better determine proper spraying thresholds," he adds.
Risk-based prediction tool
With a USDA National Institute of Food and Agriculture specialty crop block grant — administered for the New York State Department of Agriculture & Markets by the New York Farm Viability Institute — two Cornell experts — Sarah Pethybridge, vegetable plant pathologist, and Julie Kikkert, Extension vegetable specialist — developed educational materials to help growers more accurately diagnose leaf diseases.
"CLS can often be misdiagnosed when several abiotic factors, insects or other common leaf diseases may actually be the problem," Pethybridge says. "Properly identifying the issue is critical for an efficient, cost-effective treatment response. Because the growth of CLS is influenced by temperature and relative humidity, we wanted to develop a system that combines enhanced scouting accuracy with proper disease identification and data-based weather forecasting."
The Cercospora Leaf Spot Decision Support System predicts two-day, 14-day, 21-day and season-long infection risk in table beets. Weekly field scouting was used to verify the system's accuracy for identifying if or when applications were truly warranted for disease management.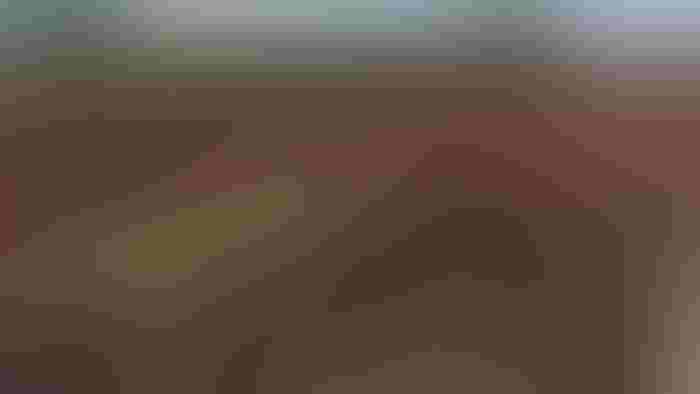 FORECASTING TOOL: The greener plots in this research trial at Cornell's Homer C. Thompson Vegetable Research Farm in Freeville show the best fungicide treatment. The redder plots show severe CLS infection.
"This system suggests fungicide use only when the risk-for-disease calculation indicates moderate to high risk of pathogen infection, providing growers with the opportunity for reduced spraying, time and expense, and the added benefit of helping to slow the rate of pathogen resistance to treatment applications," Kikkert notes.
Pethybridge's earlier research (2016-17) found that more than 70% of Cercospora beticola isolates were resistant to strobilurin fungicides, and some samples were highly resistant to demethylation inhibitor fungicides.
Benefiting the bottom line
Gaylord says of the tool: "The development of this CLS prediction tool has added to our bottom line by helping us properly forecast the risk of CLS, particularly any high vulnerability during the development phases of beet growth. This makes our fungicide application timing more effective, supporting overall plant health, and lowering stress levels on the plants. Healthier plant tops result in harvesting and yield efficiency, crop quality and greater storability for the processors."
The farm provides beets to two major beet processors in the state. Seneca Foods, established in 1949 in Dundee, is one of the largest fruit and vegetable processors in the U.S. with plants in seven states. Love Beets, which originated in Great Britain in 2010, built a 100,000-square-foot processing facility in Rochester in 2017.
The CLS Decision Support System for Table Beet was adapted from a sugarbeet model that was developed at North Dakota State University with help from Cornell AgriTech, the New York State Integrated Pest Management Program, and the Network for Environment and Weather Applications (NEWA) based at Cornell University.
It is a free service available at newa.cornell.edu.
For more information, contact Pethybridge at [email protected] or 315-744-5359; or Julie at [email protected] or 585-313-8160.
Pethybridge and Kikkert's research also looked at options for growers as they face fewer approved weed management products. For information on those field trials with a broad range of OMRI-registered products for CLS management in organic production of table beets, and on the use of the herbicide Nortron and food safety, see blogs.cornell.edu.
Dunn writes from her farm in Mannsville, N.Y.
Subscribe to receive top agriculture news
Be informed daily with these free e-newsletters
You May Also Like
---