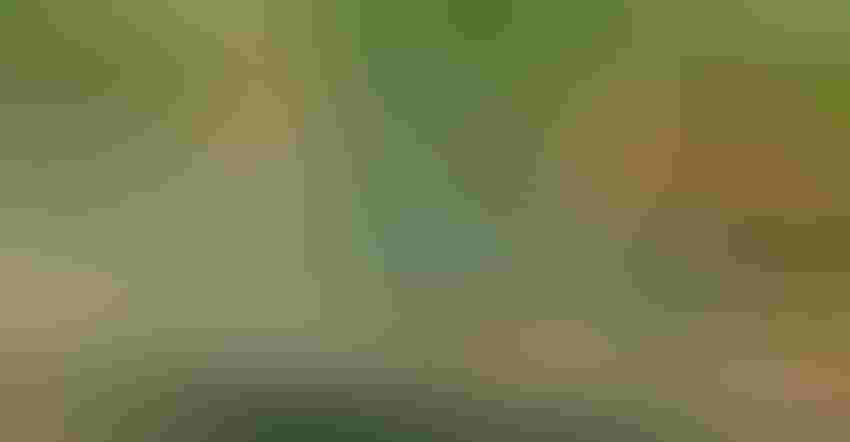 TAR SPOT RESISTANCE: A Michigan State University research team recently received $590,000 from USDA's National Institute of Food and Agriculture to study resistance to tar spot.
Kiersten Wise, Bugwood.org
Tar spot is on a lot of growers' minds right now. Left unchecked, it has the ability to rob 75% of corn yield because of reduced ear weight, low kernel filling and loose kernels.
Researchers agree development and deployment of maize varieties with genetic resistance is the most economical and effective strategy for controlling tar spot, but so far, the varieties available are from tropical areas and are poorly adapted to growing conditions in the U.S.
The mechanisms of resistance are still largely a mystery, and data is also lacking on the most prudent timing for fungicide application to control tar spot.
A team of Michigan State University researchers is hoping to address these issues and give growers a greater line of defense.
The team recently got a financial boost — $590,000 from USDA's National Institute of Food and Agriculture to study resistance to tar spot. It's hoped that they'll find new ways of controlling the fungus and preempting costly outbreaks such as the one from 2018 to 2020, which claimed an estimated 241 million bushels of U.S. corn.
Tar spot, a fungal disease exacerbated by humid and wet conditions, was limited to Central and South America before 2015. Since then, however, the pathogen has swiftly spread across the U.S., confirmed in 10 states and Ontario, Canada, with the potential to further expand its reach.
Tar spot presents as small, black lesions on upper and lower leaf surfaces that work quickly to degrade plant tissue. A tan halo sometimes surrounds the spore-filled spots, creating what's known as a fish-eye lesion.
According to previous studies, the disease can rapidly multiply — from a few specks on one plant to encompassing an entire field in less than three weeks.
Leading the way
Addie Thompson, an assistant professor of maize genetics and genomics in the Department of Plant, Soil and Microbial Sciences, will lead the research project. She said corn growers often use fungicides to control other fungal diseases, but they are expensive and do not prevent tar spot — only slowing its proliferation once it's already present.
"It's important for the health of the industry to learn more about how we can prevent the disease as well as treat it," says Thompson, whose work is also supported by MSU AgBioResearch.
Thompson and her team will characterize the phenolic compounds that accumulate in corn in response to tar spot infection, and then test and validate previously identified resistance genes.
Along with remote-sensing data collected through multispectral and hyperspectral imaging, the group will create predictive models on tar spot severity and the relationship to phenolic compound accumulation, which can help detect the early onset of the disease.
This multi-modal approach is hoped to speed up the discovery of resistance traits that can be used to develop highly resistant corn varieties.
"Understanding the relationship between compound accumulation and resistance will enable development of new varieties of corn that are less reliant on pesticides," Thompson says. "Results will be highly applicable to breeders and growers, which is why this project is innovative and timely as this new disease spreads at alarming rates each year throughout the upper Midwest."
The research team also includes:
Erich Grotewold, professor and chair in the Department of Biochemistry and Molecular Biology, who specializes in phenolic biochemistry and molecular genetics.

Martin Chilvers, associate professor in the Department of Plant, Soil and Microbial Sciences, and pathologist.

Erin Bunting, assistant professor in the MSU Department of Geography, Environment and Spatial Sciences and the director of Remote Sensing and Geographic Information Systems Research and Outreach Services.

Jessica Miesel, associate professor in the Department of Plant, Soil and Microbial Sciences, and ecosystems ecologist with expertise in spectral biology.
The project builds on previous USDA-funded work through the Great Lakes Tar Spot Initiative. The multistate effort included partners at Purdue University and the University of Wisconsin.
About the Author(s)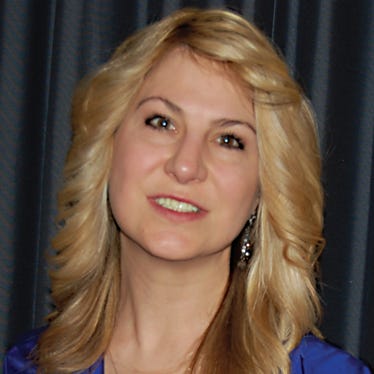 While Jennifer is not a farmer and did not grow up on a farm, "I think you'd be hard pressed to find someone with more appreciation for the people who grow our food and fiber, live the lifestyles and practice the morals that bind many farm families," she says.
Before taking over as editor of Michigan Farmer in 2003, she served three years as the manager of communications and development for the American Farmland Trust Central Great Lakes Regional Office in Michigan and as director of communications with Michigan Agri-Business Association. Previously, she was the communications manager at Michigan Farm Bureau's state headquarters. She also lists 10 years of experience at six different daily and weekly Michigan newspapers on her impressive resume.

Jennifer lives in St. Johns with her two daughters, Elizabeth, 19, and Emily 16.
Subscribe to receive top agriculture news
Be informed daily with these free e-newsletters
You May Also Like
---