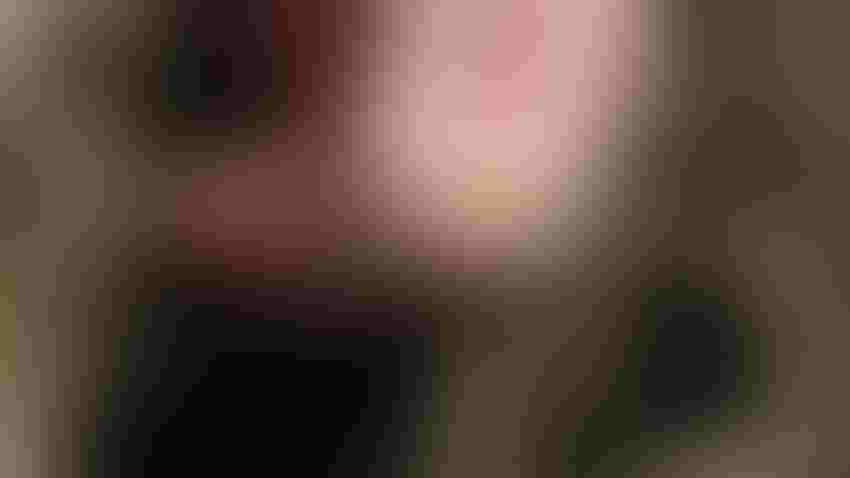 At a Glance
'22 corn preparations were inadequate to protect crop from damage
A serious and common problem for corn in 2022 was that preparations were inadequate to protect the crop from damage brought by nematodes following a mild winter. The grandchildren of these same nematodes, many generations over, will be a threat to corn, peanut, cotton and soybean crops again in 2023.
Neil Young wasn't talking about soybean rust or southern corn rust in his song "Rust Never Sleeps," but in a three-peat La Niña winter, he might as well have been. And it's not just diseases bridging from one season to another that growers need to think about; like my son Jimmy who as a boy wouldn't sleep through the night, nematode may not sleep either during a mild winter.
Extended periods of very cold weather bring last season to a close with anticipation for the next season. Extended freezing weather is a "reset" button; it kills plants remaining after harvest and volunteers sprouting from seed left in the field, "green bridges," which harbor diseases and feed nematodes. Plummeting soil temperatures suspend activities, growth and reproduction of plant parasitic nematodes and may break the life cycles for important disease-causing pathogens.
The reset?
I catch a lot of grief from my friend Eric Prostko each time I mention El Niños and La Niñas during our production meetings. As I remind growers that 2022-2023 is the third "La Niña" winter in a row and that La Niña winters are described as generally "warmer and drier" in the Southeast, Eric coughs and his eyes roll in good-natured protest.He and everyone else remember the last December's cold snap where the low for Christmas Day in Tifton was 19°F.
On Dec. 26 Georgia farmer Adam Curles sent me a picture of his field covered in ice and said, "Bob, we hit your reset button. "At times such as this I become the Rodney Dangerfield of row crop diseases; it is hard to get much respect when your climate predictions seem to be wrong, again.
While both are described as "La Niñas," there are significant differences between the winter of 2021-2022 and the winter of 2022-2023. On Jan. 14, 2022, there was significant regrowth of cotton across much of southern Georgia. In fact, some regrowth cotton was blooming in Mitchell County on that date. On Jan. 28, 2022, volunteer corn still survived and was covered with tar spot disease in Tift County. Because of freezing temperatures in December 2022, we did not find the same in January 2023: our kudzu harboring soybean rust, our cotton regrowth and volunteer corn was gone.
But did winter really hit the winter "reset" button? The answer is, "Probably not, at least not as much as we would have hoped." The December freeze did break "green bridges," life cycles of pathogens bringing disease from last season into the coming season were disrupted, but conditions since have been fairly mild. Soils have not been cold enough for long enough to significantly impact nematode populations and growers must anticipate damage to their crops if the crops are not adequately protected with resistant varieties or nematicides.
Samples
I am confident that the root-knot and reniform nematodes in southern Georgia, Alabama and in northern Florida did not stay in "bed" this winter and they are awake and hungry now. Consultant John Offenberg reported that two soil samples he pulled on Jan. 18 for a grower near Hawkinsville, Ga., came back with reniform counts of nearly 4,500 and 1,900 per 100 cc of soil.
A soil sample from Grady County, Ga., collected on Jan. 27 came back with 203 active root-knot nematodes. The following week UGA Extension agent Cale Cloud reported that another sample came back with more than 500 reniform nematodes. Clearly, soils have not been cold enough to adequately suppress root-knot or reniform nematodes.
It is not just the presence of nematodes that has me concerned for the coming season. In late January, I received pictures of cotton sprouting in a fallow field. These seedlings will serve as a food source for hungry nematodes, as will winter crops such as wheat and oats. While not very good hosts, both wheat and oats will harbor root-knot nematodes when soils are warm enough. And soils are probably warm enough now.
During the warmth of a La Niña winter, rust may not sleep, and neither may the nematodes waiting to chew on your cotton, corn, peanuts and soybeans crops. You do not have to believe me and my tales of "La Niña." But you should listen to consultant John Offenberg and to UGA Extension agent Cale Cloud. I'll bet they are telling their growers that there is "one chance" to get it "right" with nematode-resistant varieties and nematicides before the furrow is closed because the nematodes are hungry, have climbed out of bed and are heading to the kitchen. My boy Jimmy would have made a good nematode.
Kemerait is a UGA Extension plant pathologist and Southeast Farm Press contributor.
Subscribe to receive top agriculture news
Be informed daily with these free e-newsletters
You May Also Like
---