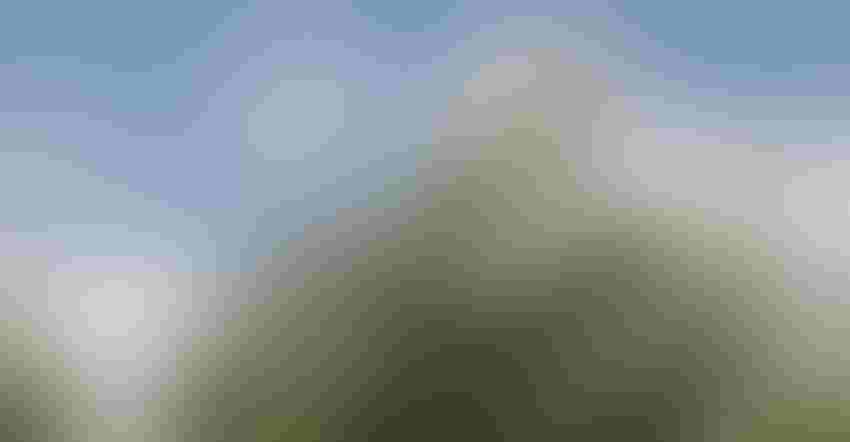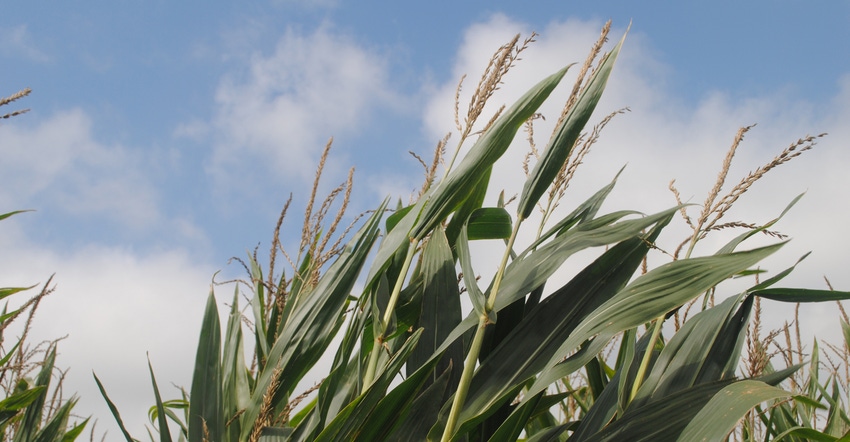 FINDING TAR SPOT: Irrigated corn is susceptible to tar spot in Nebraska because of cooler temperatures in the field and several hours of damp conditions.
Curt Arens
Only a year after first being confirmed in the state, tar spot in corn has now been identified in at least 31 Nebraska counties — as well as six adjacent counties in both Kansas and South Dakota.
First discovered in the state in the fall of 2021, tar spot has been around for more than a century. It was first identified in Mexico in 1904, and has been a problem in other Latin American countries — causing yield losses ranging between 11% and 46%, and affecting the quality of corn grain, as well as silage, stover and husks.
In 2015, it was first reported in the Midwest. By 2019, it had been identified in western Iowa counties along the Missouri River. So, researchers knew it was just a matter of time until it hit Nebraska.
Although the disease is low in severity, a survey of northeast Nebraska producers in fall 2021 resulted in the identification of tar spot in cornfields in Dakota, Thurston and Burt counties, indicating the fungus causing tar spot had moved into Nebraska.
Later in the fall, it was found as far southeast as Richardson County and as far west as York County, so it could then be assumed that tar spot is prevalent in cornfields.
As the disease expands westward across the state, the severity in places where it was confirmed a year ago also increased, says Tamra Jackson-Ziems, Nebraska Extension plant pathologist.
She says that most incidents this past growing season were relatively light, but there were more severe cases reported, particularly in Saunders County.
Identification
Tar spot produces small, raised black spots across the upper and lower leaf surfaces that cannot be scraped off. A preliminary identification can be made in the field, but a microscopic confirmation is needed to differentiate tar spot from other pathogens, such as common rust or southern rust.
The black structures from tar spot are called stromata or ascomata, which is a type of fungal fruiting structure — and can be circular or elongated with a tan or brown halo surrounding it — giving it a fish-eye lesion appearance. Under a microscope, the ascomatum spore cases appear to be sausage-shaped.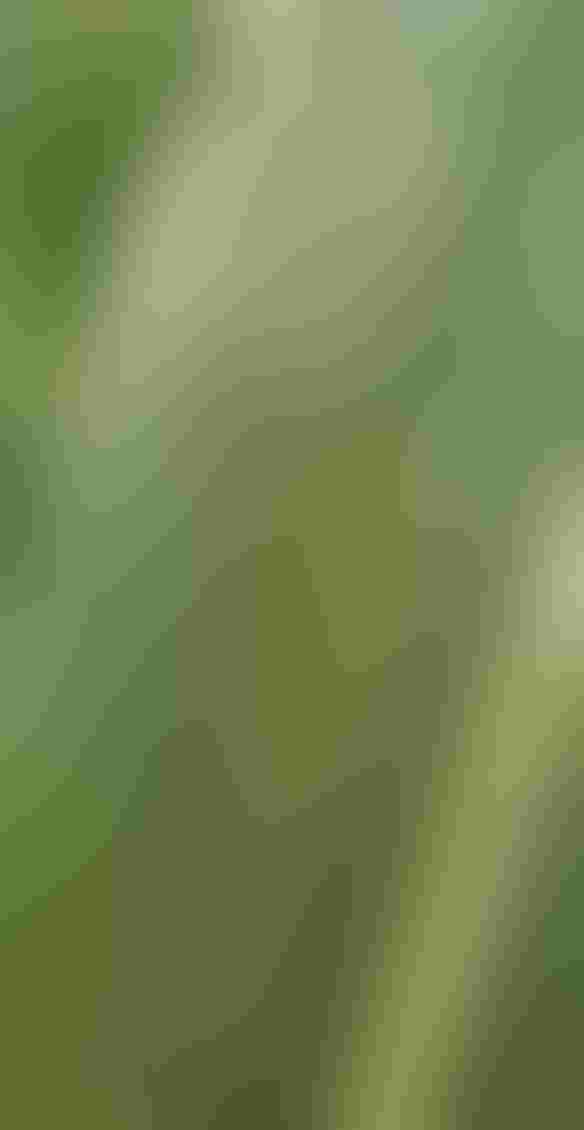 With most of the research being done in the eastern Corn Belt, where tar spot has been around longer, it seems that cooler temperatures — between 60 and 70 degrees F — and seven or more hours of damp conditions often favor disease development.
While drought conditions didn't provide optimal criteria for the expansion of tar spot on dryland corn acres this past summer, irrigated fields certainly met those conditions.
Scouting for tar spot
That's why Jackson-Ziems recommends scouting for tar spot, particularly in irrigated fields, to identify if it is present. Once farmers know they have it in their fields, they should expect the severity to increase.
Jackson-Ziems says that planting moderately tolerant corn hybrids in eastern Nebraska fields that are irrigated and are known for tar spot is a good place to start in managing the disease. Fungicide treatments were effective on susceptible hybrids under significant disease pressure, but weren't generally better than planting tar spot-tolerant hybrids.
Timing can be critical for a fungicide treatment in controlling tar spot, Jackson-Ziems says. Early vegetative applications are too early to protect over the entire season. Generally, an application between VT/R1 and R3 is recommended. Jackson-Ziems says that eastern Corn Belt research suggests that during some years, a timed treatment around the R2 stage may offer better protection than an earlier treatment in VT/R1.
The research is ongoing and there is much more to learn, but farmers need first to be aware that tar spot is around and expanding its range, and they need to be able to identify it in fields when it strikes in order to manage it properly.
For the latest detailed research on tar spot, visit cropprotectionnetwork.org.
About the Author(s)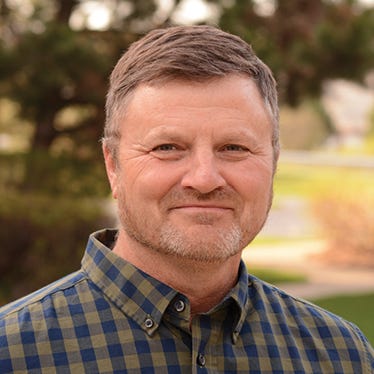 Curt Arens began writing about Nebraska's farm families when he was in high school. Before joining Farm Progress as a field editor in April 2010, he had worked as a freelance farm writer for 27 years, first for newspapers and then for farm magazines, including Nebraska Farmer.
His real full-time career, however, during that same period was farming his family's fourth generation land in northeast Nebraska. He also operated his Christmas tree farm and grew black oil sunflowers for wild birdseed. Curt continues to raise corn, soybeans and alfalfa and runs a cow-calf herd.
Curt and his wife Donna have four children, Lauren, Taylor, Zachary and Benjamin. They are active in their church and St. Rose School in Crofton, where Donna teaches and their children attend classes.
Previously, the 1986 University of Nebraska animal science graduate wrote a weekly rural life column, developed a farm radio program and wrote books about farm direct marketing and farmers markets. He received media honors from the Nebraska Forest Service, Center for Rural Affairs and Northeast Nebraska Experimental Farm Association.
He wrote about the spiritual side of farming in his 2008 book, "Down to Earth: Celebrating a Blessed Life on the Land," garnering a Catholic Press Association award.
Subscribe to receive top agriculture news
Be informed daily with these free e-newsletters
You May Also Like
---