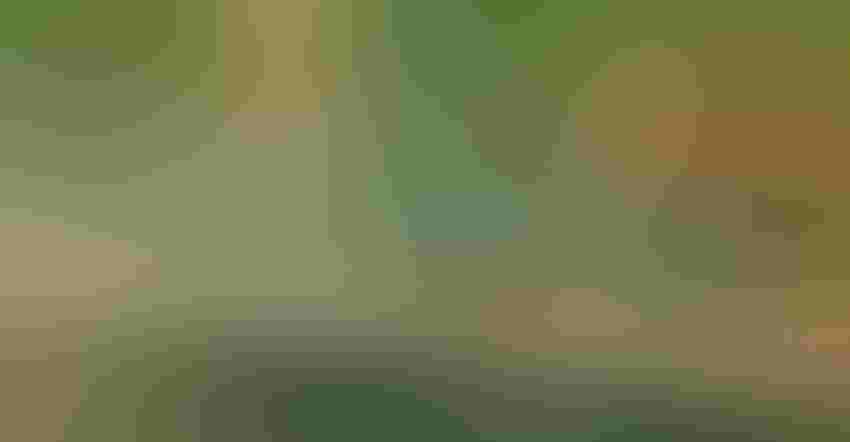 TAR SPOT ARRIVES: Last year, tar spot came in early July in Michigan and Ohio, but it wasn't detected in Pennsylvania until the last week of August.
Kiersten Wise, Bugwood.org
It's time to start scouting for tar spot, which was first identified in the U.S. in late June this year in a central Iowa cornfield, and in southeastern Minnesota.
Since 2015, tar spot has expanded its footprint from Illinois and Indiana west to Nebraska, south to Georgia and Kentucky, and east to Ohio and Pennsylvania. Both Michigan and Ohio have had areas where the disease gouged into yields when unchecked.
It doesn't take long for the fungal disease to engulf a field and continue to spread to other fields.
"The threat of a disease that can set in overnight and has the potential to severely impact standability and can reduce yields by up to 50% is very real," says Jay Parr of Brown City, Mich., who is farming 1,500 acres, including 800 acres of corn, as well as soybeans and sugarbeets. "On top of that, fungicide product and applicator availability, and efficacy questions, make management of this disease very difficult."
Look for tar spot to develop during cool temperatures (60-70 degrees F), high relative humidity (more than 75%), frequent cloudy days and seven-plus hours of dew at night. It's also brought on by heavy precipitation where leaves remain wet for six or more hours.
"2022 weather conditions have not been conducive to tar spot infestation and spread so far, but with recent heavy rains, we expect to start seeing more impacted areas," says Kristen Poley, Corn Marketing Program of Michigan research manager. "Despite current low disease pressure, preventative fungicide applications are expected to begin shortly with tassel just around the corner. Fungicide product and applicator availability continues to be a concern, and costs average $30 per acre, plus application costs. Methods of application vary by region and availability.
"CMPM is funding two research projects looking at efficacy of various application methods. We hope to have a better comparison of application methods available to farmers later this year."
Tar spot is caused by the fungus Phyllachora maydis and can be identified by the raised, black spots that appear on corn leaves and husks. Surrounding some of the black spots may also be a tan halo, which is called a fish-eye lesion.
Each one of those black tar spots is the reproductive structure of the tar spot fungus, which can produce thousands of spores. Research has demonstrated that tar spot fungus can overwinter in those black spots, releasing spores the next year, says Marty Chilvers, field crop pathologist with Michigan State University.
He advises that irrigators should be careful they do not promote tar spot with light frequent irrigation, which may increase leaf wetness events.
The tar spot fungus appears to overwinter in infested crop debris, although the exact means of how the fungus overwinters, and the exact way it infects, are not known.
Ohio State University Extension reports finding fungicide applications made at silking (R1) or tasseling (VT) are the most effective in terms of foliar disease control and yield response in Ohio. 
Tar spot — which has been prevalent in Mexico, Central America, South America and the Caribbean — was first detected in the U.S. in 2015 in northern Illinois and Indiana.
Lessen your risk
Several management practices may help reduce tar spot development and severity. The Crop Protection Network offers these tips:
Manage residue. Tilling fields buries infected residue and encourages it to decompose, which may help reduce the amount of overwintering tar spot inoculum.
Rotate to other crops. This will allow residue to decompose and reduce the primary inoculum. It is not yet known how many years it may take to sufficiently reduce inoculum.
Farmers should also avoid highly susceptible hybrids.
Investigate fungicides. Some fungicides may reduce tar spot, and there are several fungicides with 2ee labels that can be used to manage tar spot. However, there is little data about application timing that will provide an effective and economical response. Efforts are underway to understand the biology and epidemiology of this disease, which may help formulate fungicide application decisions in the future.
About the Author(s)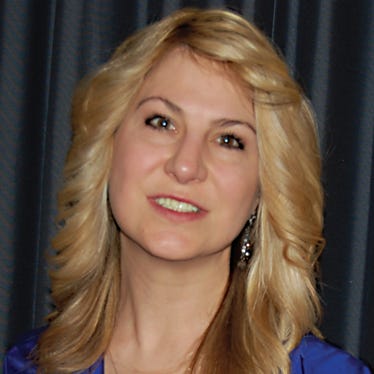 While Jennifer is not a farmer and did not grow up on a farm, "I think you'd be hard pressed to find someone with more appreciation for the people who grow our food and fiber, live the lifestyles and practice the morals that bind many farm families," she says.
Before taking over as editor of Michigan Farmer in 2003, she served three years as the manager of communications and development for the American Farmland Trust Central Great Lakes Regional Office in Michigan and as director of communications with Michigan Agri-Business Association. Previously, she was the communications manager at Michigan Farm Bureau's state headquarters. She also lists 10 years of experience at six different daily and weekly Michigan newspapers on her impressive resume.

Jennifer lives in St. Johns with her two daughters, Elizabeth, 19, and Emily 16.
Subscribe to receive top agriculture news
Be informed daily with these free e-newsletters
You May Also Like
---